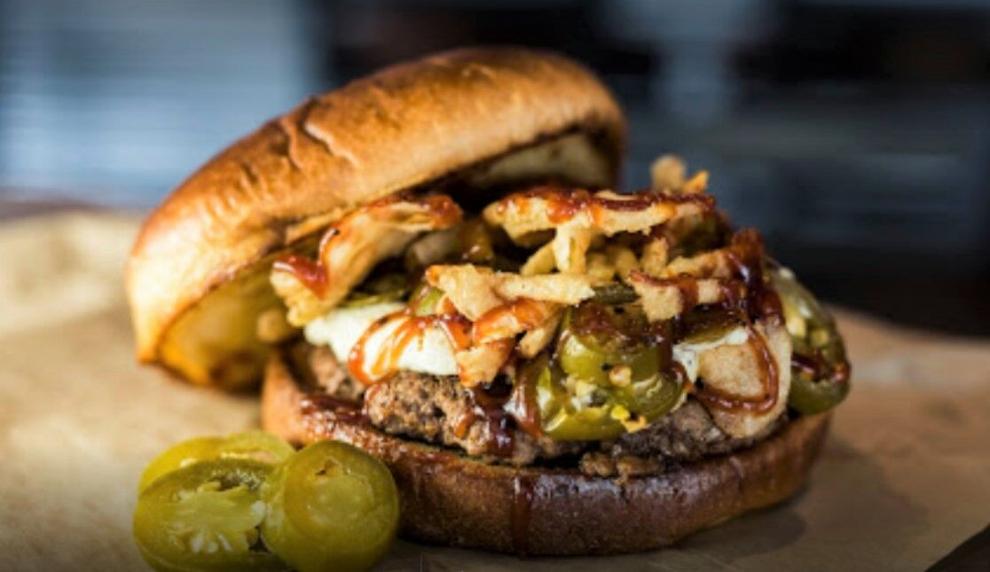 WELLEN PARK — It's never too soon to start celebrating National Drink Beer Day (Sept. 28) — even if you plan to hoist one a year from now, alongside a gourmet burger, hand-cut fries and cheese curds.
By then, a new Mr Brews Taphouse will have opened in the Publix-anchored West Villages Marketplace in Wellen Park, near the Atlanta Braves' CoolToday Park.
The chain's 17th store, its second in Florida, will debut in time for spring training 2022, at 12168 Mercado Drive, North Port.
After the Wisconsin-based chain dipped a toe in Florida waters in Melbourne last April, fans embraced its gourmet burgers and wide selection of local craft beers, even its cheese curds.
In early September, Mr Brews founder and CEO Steve Day announced that the company had signed an area development agreement for five more locations with franchisee Brad Potts, who lives in Punta Gorda Isles.
Originally from Illinois, Potts retired to Florida, where he at first thought he might buy a golf course. After meeting Steve Day on the greens one day, he learned about the franchising opportunities that Day's full-service craft brewpub/restaurant offered.
"It lets me have some fun," Potts said. "Plus I won't have to worry about the golf course end of things."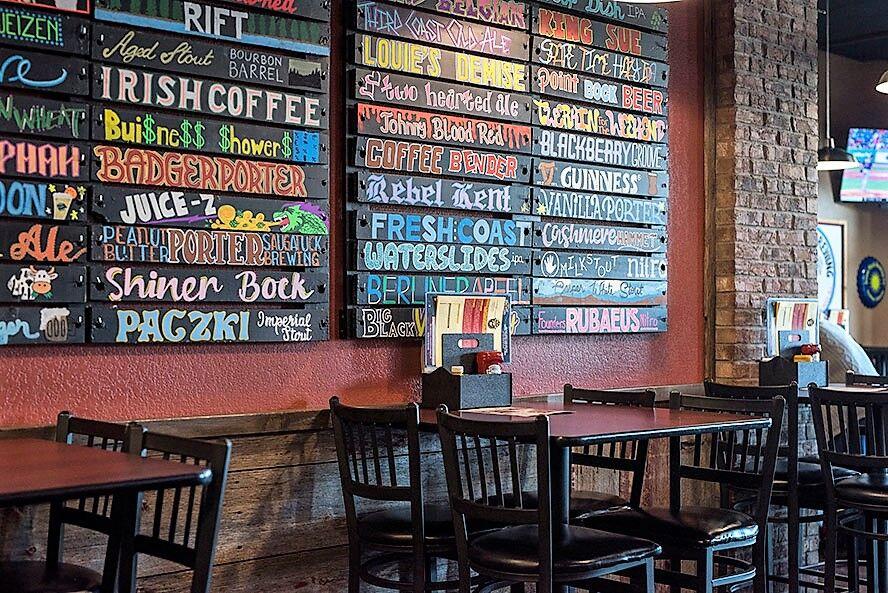 Because Mr Brews franchisees can choose their décor, Potts is having a lot of fun replicating the classic Wisconsin "supper club" — a now nearly extinct Midwest dining destination, likely sprawling on a lakeshore at the edge of town, serving up prime rib and walleye in a lodgelike setting.
He continued, "A lot of people from up north, from Wisconsin, Michigan and northern Illinois like me, might like a good burger in a place that reminds them of supper clubs back home — where you can also get a good craft beer."
That Potts' nostalgic setting will have a full liquor license also lets him bring back a supper club classic: the Brandy Old Fashioned Sweet.
"And the location is one I really liked, with a lot of future potential in a growing area," he added. "I figured that Publix and the Atlanta Braves aren't going to open where nobody's going to be."
At 2,800 square feet and 120 seats, the restaurant is on the larger end of the Mr Brews layout spectrum. It will have plenty of patio seating, flat screens for game day and 65 beers on tap, 15 of them a rotating selection of local craft brews.
Fan favorites among Mr Brews' burgers include the Kentucky Bourbon Classic, the Jalapeño Popper Burger, the Impossible Burger and the Brews-Chetta Burger. You can choose your favorite cheese and add extras like fried egg, bacon, an extra patty — all on a signature fresh-baked brioche bun.
In fact, the whole Mr Brews menu is customizable. Want to sub a salad for fresh-cut fries? No problem. Rather have a black bean patty instead of fresh-ground Certified Hereford Beef? Done.
Every location also offers Burger of the Month, where franchisees put their own spin on the Mr Brews burger.
"If we find that a store's particular Burger of the Month is knocking it out of the park, we might put that burger on our menu, to replace one of the bottom-selling burgers," Day told an interviewer in 2018. "We also rotate craft beers as often as we can, to keep things new and interesting."
Potts hopes to expand next into the Lakewood Ranch, Windermere, and St. Augustine markets, and north to Tampa or south to Cape Coral.
Founded in 2013, Mr Brews Taphouse (originally Brews Brothers) is headquartered in Birnamwood, Wisconsin. The rapidly growing franchise currently owns and operates 16 locations in Florida, Kansas, Kentucky, Texas, Wisconsin and Arizona.