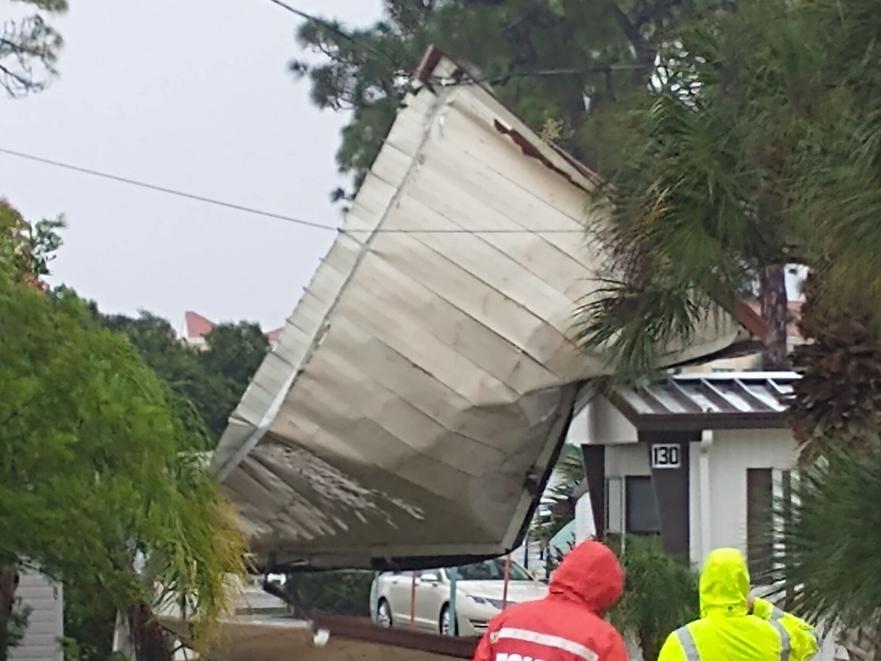 More than 75,000 new people visited our website in the 5-day period that Eta first approached as a tropical storm, then left, then suddenly came back as a hurricane.
Residents wanted to know what was open, what was closed, what the plans were for public schools and whether shelters might be opening.
That number is amazing — 75,000. That's roughly the population of North Port visiting us for the first time.
And because we had so many new people visiting our websites, we saw an explosion in overall pageviews as people explored our many sections. (Fun fact: we have hundreds of thousand of stories and photos in our archives, going back to 1996.) During this explosion of visitors, we also saw something new. Our most-read story was not a story at all. It was a photo gallery.
We published the best photos from our staff and from our readers on the effect Hurricane Eta had on this area. Our readers love photographs, and when we put together some pretty awesome photos from the hurricane, tens of thousands of you couldn't resist viewing them.
OK, let's move on with the rest of the Top Five, moving on to No. 2:
2 NBC2 reporter, one other dead after North Port motorcycle crash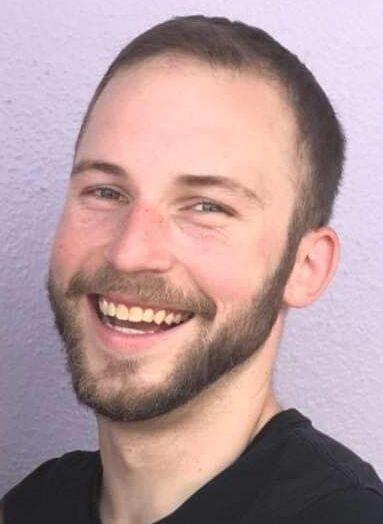 Within minutes of us posting this story, it was the top trending story on the Website and stayed there for more than a day, propelling it to #2 overall.
Cody Bunch, 30, was driving a BMW motorcycle with a female passenger, Jenny Lenzini, 26, when it left the roadway and struck a tree. Both people died.
Lenzini was known in the community because she joined Waterman Broadcasting — NBC2 and ABC7 — as a broadcast journalist in July 2020, covering news in Charlotte and Lee counties.
3 Latest COVID-19 Stats — For Here & Florida
Rarely does our COVID-19 daily update get knocked from the #1 most-read position — where it has been since March, with the exception of a week here and there.
But there are two reasons why our daily update has fallen all the way to #3. The first one is easy — We had a tropical storm/hurricane come through the area, and people were more concerned about wind and rain than coronavirus numbers.
The other reason why the daily update has fallen to No. 3 is that the state has been doing a poor job of updating the numbers on the website "dashboard." That website, according to the Website's own wording, is supposed to be update around 11 a.m. every day.
But for weeks, the Website has been updated hours later — sometimes at 6 p.m., sometimes at 9 p.m., sometimes not at all. When this happens, we send out the update when people are sitting down to have dinner or are going to sleep.
For me personally, as a technology fan, I am confused that we can send rockets into space on a regular basis but can't update the latest numbers on a pandemic that is killing somebody every 80 seconds in the United Sates. The state needs to do a better job.
If you would like to sign up for the "Breaking News" email alerts, which include the COVID-19 updates, visit: YourSun.com/newsletters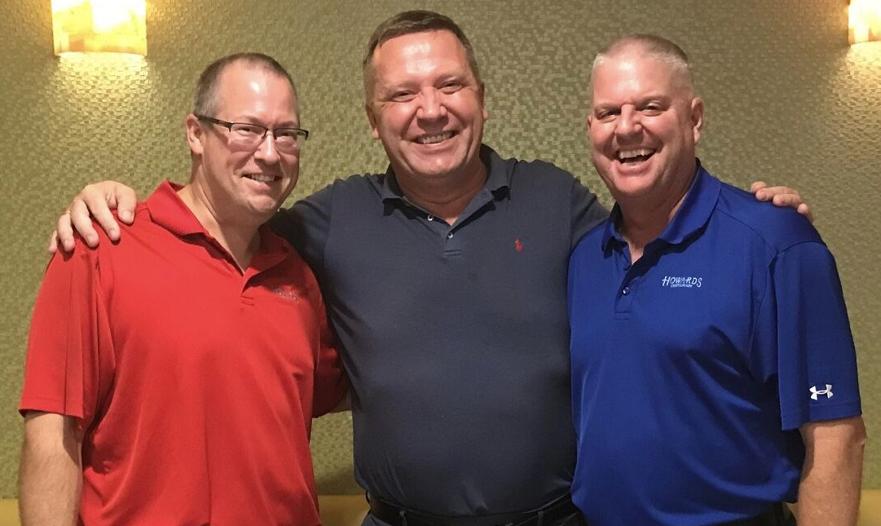 4 Howards changes hands: Former Phil's 41 owner in Punta Gorda now owns Englewood icon
Just as we all have our own personal "comfort food" that makes us feel better and perhaps brings back good memories when we eat it, I think our readers have certain "comfort articles" that make people feel good when they read it.
In this case, such comfort articles revolve around restaurants, both new and old.
There is something joyous when you can see the headline on a story and then think, "Hey, what did happen with that restaurant?" Or, "Wait. It got sold? To who? And are they going to change it?"
This past week, columnist Sue Wade answers those questions about a few local restaurants. And as if often the case with these columns, it was shared across social media, resulting in thousands of pageviews.
If you'd like to read Wade's latest column on what's going on in the world of local restaurants, visit: bit.ly/3lS6Cz9
5 Doorbell hacker unleashes North Port drama
A North Port man phoned police Friday, confessing that he had caught his wife cheating, shot the other man, had explosives in the home and was self-reporting the mayhem.
This caused nearby Glenallen Elementary to go on lockdown.
But here's the catch. None of the caller's information was true. A person had hacked into a resident's doorbell camera and called police, making police believe the call was genuine.
I feel really bad for the woman who was at home when a whole lot of police officers showed up. Nobody was hurt but this certainly shows you how anything that has a computer in it — including a doorbell camera — can be hacked.