NORTH PORT — Omar Soto noticed a homeless man was hanging out regularly behind his barbershop.
Instead of suggesting the man move along, he bought him a new pair shoes, clothes and offered him a job.
"That's the kind of man he is," said close friend Mia Daigmassio. "He is always trying to do something good for the community."
Last year, Soto and his staff offered free haircuts at a fundraiser and gave all the donations to a program that helps kids with autism at Lamarque Elementary School in North Port.
More than $1,000 was raised for the new purple wing at the school.
"Every year he uses his own money to buy presents for kids at Christmas," Daigmassio said. "He also collects items for kids when they go back to school and helps organize blood drives."
Now, Soto needs help from the community.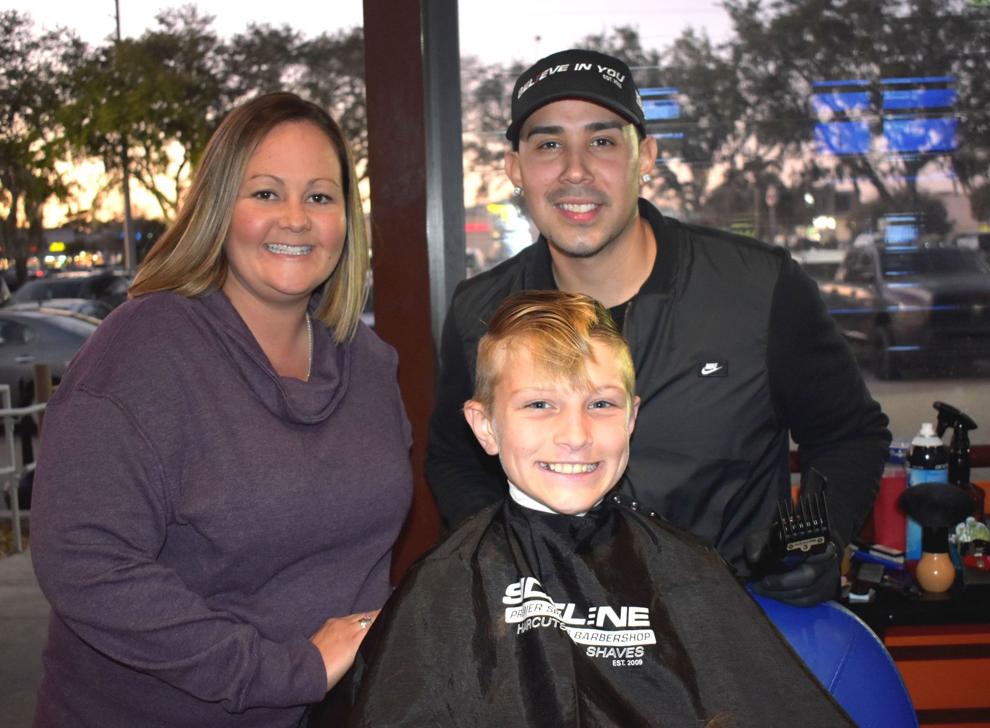 Several of his staff are at home sick with COVID-19, and he doesn't have enough workers to take care of his customers.
Soto owns three Sideline Barbershops in North Port, Port Charlotte and Sarasota.
"He needs more barbers," Daigmassio said. "There is a lack of workers everywhere right now, and he is willing to train people."
Daigmassio, a close friend of the Soto family, started a GoFundMe account for the barbershop owner.
"He is getting worried about business being so slow because he and his wife are expecting a child," Daigmassio said. "We don't want to see his shops close because he does so much for the community."
Established in 2009, The Sideline Barbershop's social media page says its mission is to "modernize the barbershop experience for today's gentleman."
"I've been in business for over 10 years," Soto said. "Any donations will help me continue to expand the brand, pay for business expenses, rent and utilities so we can keep operating smoothly and reach new clients and stay in business for another 10 years. Because of COVID we are having a hard time with company revenue."