NORTH PORT — Its official title is I-0I56e.
Draped in black-and-blue bunting, I-0I56e is an artifact from the World Trade Center, a 505-pound hunk of steel from an unidentified section of one of the twin towers that collapsed in September 2001.
More than 3,000 people died, including hundreds of firefighters, police officers and security details with the New York Port Authority.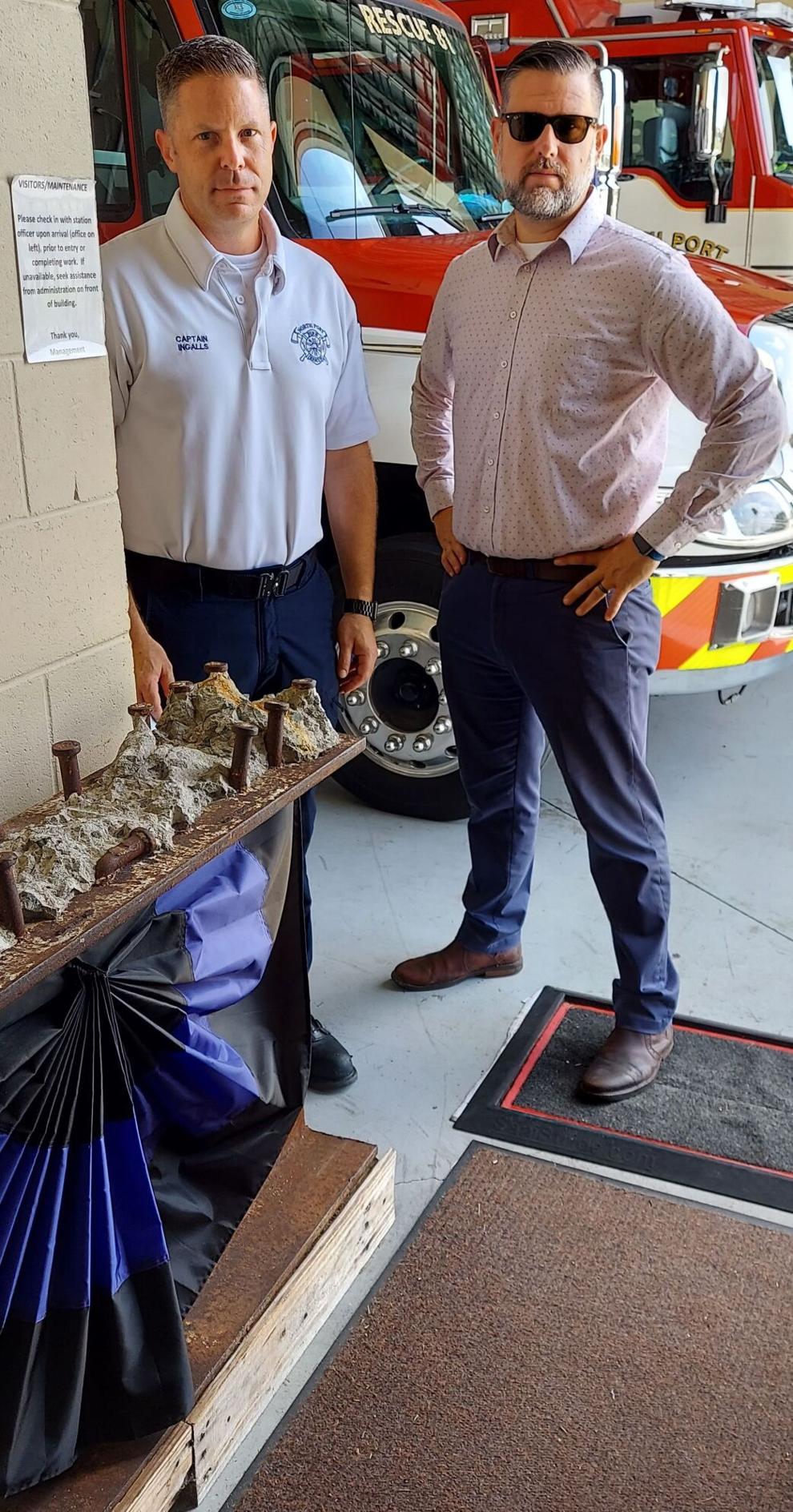 The artifact is at North Port Fire Rescue station house 81, a "constant reminder of what happened," Fire Rescue-EMS Capt. Dave Ingalls said.
And with more than 100 years in command leadership at the fire department, he added, "it's our responsibility that reminder trickles down to our (younger) officers."
North Port hauls I-0I56e to special occasions, including 9/11 ceremonies.
Due to COVID-19 restrictions, this year's event is virtual, played out on social media. The city will likely allow drive-by salutes, as had been done for events honoring veterans, "something displayed respectfully," Ingalls added.
North Port is also anticipating a Remember the Fallen Memorial 5K Run, again virtually, with participants racing in isolation due to coronavirus protocols.
I-0I56e is likely headed for a new home, as North Port will renovate its main station house. The artifact will find a place of honor in its new quarters.
"It's something that's really cool," Ingalls said.