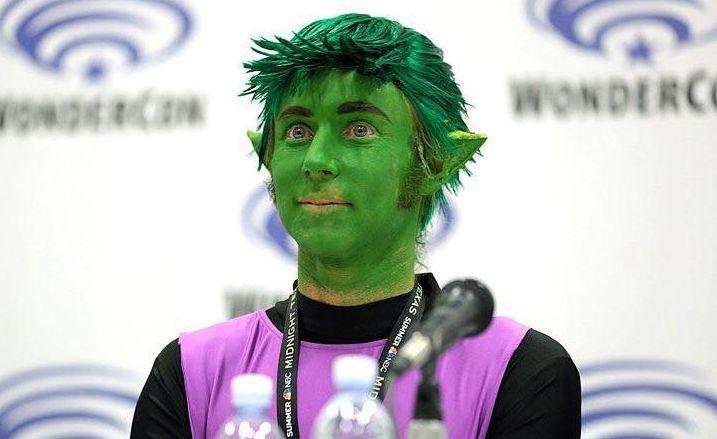 Director Brad Leo Lyon needs a handful of interesting — and sometimes colorful — characters, to act in his upcoming movie and television series.
In April, Lyon, 39, is filming throughout Charlotte and Sarasota counties his newest film, "Let's Party." He's simultaneously shooting a documentary-style TV series for Amazon Prime, "Also in Theaters," which is a look at behind the scenes in the entertainment industry.
Some actors will score "cross character" roles in both the series and movie.
Working around major COVID-19 challenges, Lyon's budget was reduced for both upcoming projects. However, he said, it's good news for local actors who want the opportunity to audition in front of a director.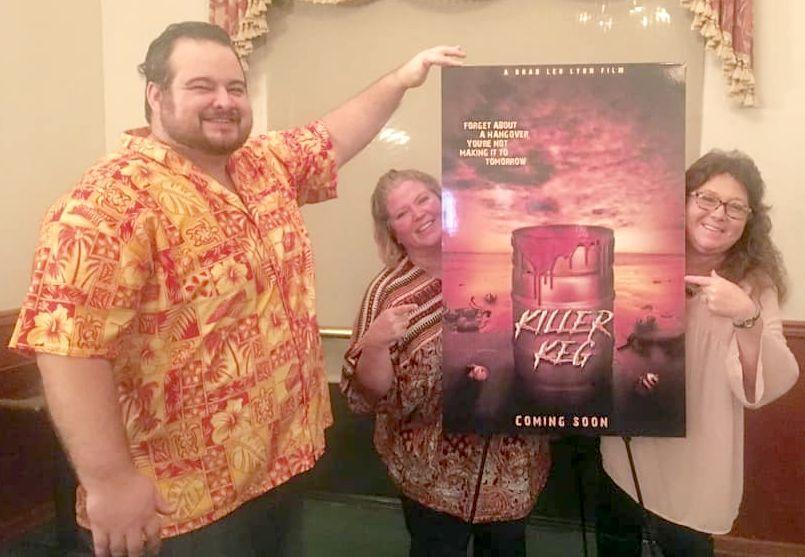 "These characters have speaking roles," he said. "So if you are an actor just starting out and don't have real credits, you have a real shot this time."
Under normal circumstances, Lyon uses trained actors from New York, Los Angeles, Miami and Atlanta for some of these parts, but he believes there may be an untapped talent pool available locally.
Last month, Lyon held a casting call. It attracted actors from Las Vegas, Miami and Orlando.
"After the casting call, I received 100 emails from people saying they missed it and would I have another one," he said.
So he planned one, a final casting call, set for 11 a.m. to 7 p.m. on Saturday, March 6, at Sleep Inn & Suites of Port Charlotte, 806 Kings Highway, Port Charlotte.
Lyon says he needs several types.
One character is named Ava, who is between 18 and 30. She will be on set for a multitude of days. Janice is another, in her late 20s to early 50s.
The actor needed to play Rich Alforet is in his mid 30s to early 60s. He is a powerful agent with an attractive, charismatic personality and a bit of an ego.
Lyon is looking for an "obsessed, overly motivated person from 18 to mid late 20s, who is truly obsessed with horror movies — so much so they are doing everything they can to get in back stage to meet the director to get a part." Lyon will play himself doing a question-and-answer session. The actor will be 18 to 40 and part of the crowd asking the questions.
He also needs another person who is dressed in a business suit, not the stereotypical horror fan, but who loves the genre.
The character Neil Hudson is gay. He's a masculine guy who in the film is the director of security. He also exhibits some feminine traits.
"We need to hire someone who is a makeup artist, but that person who could be from age 20 to 30, will play a makeup artist in the film," Lyon said. "She's actually an old, wise character who gives good advise. But she really understands makeup and has to be able to do makeup while we are filming."
A lot of other directors fly people in to fill the roles, Lyon said. "They pay for airplane tickets and hotel rooms. Then they fill the rest with local actors."
But he would rather stay with local people. "We had a solid attendance for our first casting call. I would like to see more local people to be in the movie or series."
Lyon became familiar with this area last February while filming his horror comedy "Killer Keg," featuring actor Jeremy London. He shot footage at places like Joe Maxx Coffee in Englewood, Ephesus Mediterranean Grill in South Gulf Cove and the Olde World Restaurant in North Port.
While working on editing and post production of "Killer Keg," the pandemic hit. Lyon quarantined here and decided his next two projects — planned to film elsewhere — could be done locally. He plans to film for three weeks in April.
He cast Greg Cipes, who played Dwight Miller in the "Fast and Furious" and the TV series "The Middle," for "Let's Party."
"He's also a huge star in the cartoon/animation world as anchored such franchises as "Star Wars," "Ben 10," "Teenage Mutant Ninja Turtles." He's best known as Beast Boy in every version of the 'Teen Titans' for the past 20 years," Lyon said.
"There are over a dozen speaking roles being considered as well as numerous extras," he said. "Filming will not be limited to the Charlotte County area this time and will see us shooting in multiple states. A significant amount will take place in Florida, though."
Meanwhile, he'll be filming the series "Also in Theaters," an inside look at the film industry outside the major studio system. The audience sees the lives of directors, producers, actors, and more as they tour America promoting a road show theatrical release of a movie.
"The movie featured in the series is 'Thursday the 12th,' which is a film I directed and co-starred in which also stars Todd Bridges of 'Different Strokes,' Marilyn Ghigliotti from 'Clerks,' and Jena Sims of 'Kill the Messenger,' among others."
Meanwhile "Let's Party" also features Lyon convincing political analysts there needs to be a greater focus on a third party for people to vote for in elections.
"I've been contacted by every single political party," he said. "I don't favor one party over another. I explain how third parties are shut out of elections and even sued to keep off the ballot. If people knew these things happened, maybe they would want to change it. As far as our film goes, we are going to tell the truth."
Lyon produced dozens of movies, including "The Haunting," and "Little Creeps" starring Joe Estevez, Robert Z'Dar, Lark Voorhies, and wrestler Jake "The Snake" Roberts. It also featured actor Dustin Diamond, the star of "Saved by the Bell" who died recently of lung cancer.
"After Dustin, who was a good friend, died," Lyon said. "I renamed one of my characters in his honor. He was such a great guy."