NORTH PORT — Mute your microphone.
That's the possible life lesson North Port Commissioner Debbie McDowell learned Thursday.
Hours into a joint hearing with the city's Planning and Zoning Advisory Board, in which commissioners and advisory board members retooled the city's Unified Land Development Code, North Port's rule book, Mayor Jill Luke gaveled a 10-minute recess.
Working remotely with an excused in-person absence, McDowell, apparently, in that recess forgot to mute her microphone, launching into a mini-tirade against her fellow commissioners. Also in the conversation is a man identified by several people as her husband, Scott.
Unaware their comments played live, the McDowells were upset with Debbie McDowell's fellow commissioners, who had just approved property setback changes with which she had disagreed.
"I would personally call them out," Scott McDowell tells his wife. "It's disrespectful to talk like that."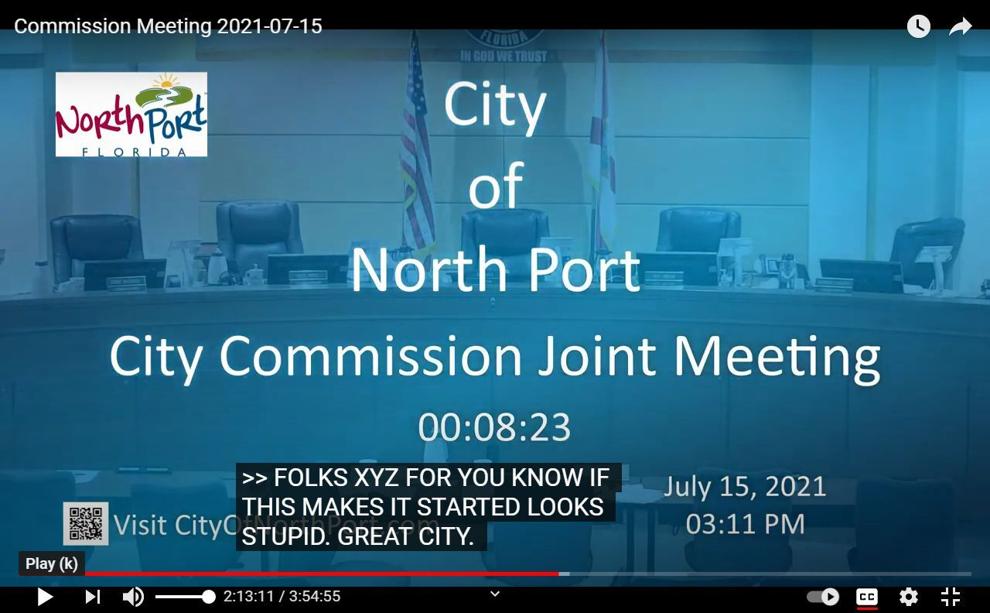 Displeased with the commission's 3-1 decision to push setbacks boundaries from 10 to 25 feet, Debbie McDowell answered her husband, saying it's "so funny to talk about property rights, property rights, property rights," she says amid loud coughing and nose blowing. "And when I call them out for saying they're all for property rights … (they) just shoot themselves in the foot."
Scott McDowell then pounced, firing off a few profanity-laced observations. He then asks his wife if she had muted her home microphone.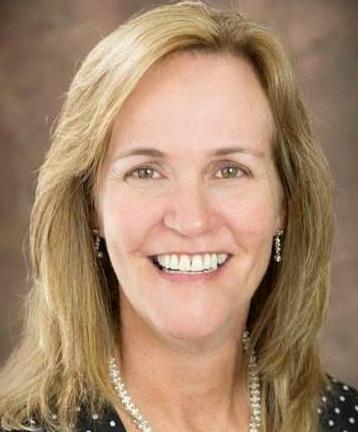 "Oh, God, these people," Debbie McDowell later said of her fellow commissioners.
The McDowells could not be reached for comment.
The comments are part of the city's video record of the meeting, which is on Youtube, and any member of the public can listen.
"City staff doesn't have a take on that issue," North Port spokesman Josh Taylor said.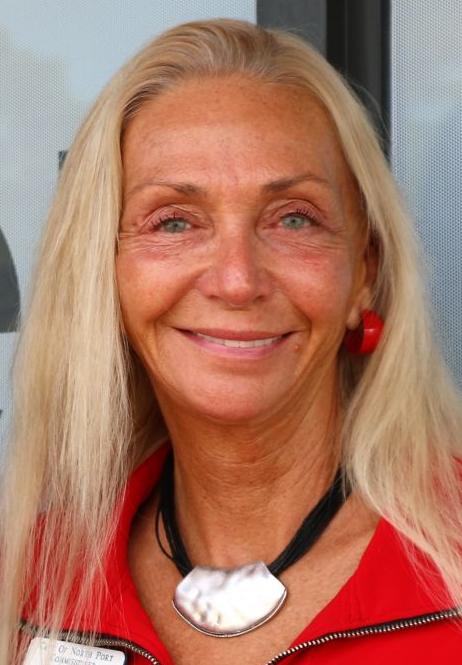 Mayor Luke expressed solidarity with McDowell on Friday, offering that most everyone vents … in private.
"Whoever loses" an argument, she said, "yaps for a while. She just got caught."
McDowell, in her second term in the city's District 3, had argued that North Port overstepped homeowner rights by moving private property setbacks on double lots facing two streets. Until Thursday, the forward-facing parcel had been a 25-foot roadway setback, the back parcel 10 feet. Commissioners changed that back lot to 25 feet.
When asked if she'd support the majority, McDowell in Thursday's hearing said: "I don't." Luke called for a 10-minute break shortly thereafter.
The city's Unified Land Development Code is undergoing updates, should be finished by July 2022.
McDowell also faces a civil suit by a Wellen Park homeowner group for eavesdropping on a private 2020 conference call. McDowell had argued a second-party invitation was provided. She could face a $1,000 fine for each of the six names included in the suit. That likely goes before a 12th Circuit Court judge in the coming weeks.