NORTH PORT — Gabrielle Petito was traveling the western United States in a van with her boyfriend.
The 22-year-old North Port woman, who had moved to the city recently from Blue Point in Long Island, New York, was popping photos onto Instagram from Monument Rock, Colorado, and Moab, Utah.
Petito and her boyfriend Brian Laundrie made a video montage of their travels on a YouTube page they share.
She would chat with her mother on Facetime, and they'd text each other often.
Then Gabby stopped replying to texts, and her stream of Instagram photos dried up.
That was three weeks ago.
Her boyfriend made it back to North Port along with the van, but Petito's parents have no idea where Gabby is.
Petito's family filed a missing persons report on Sept. 11 in Suffolk County, New York. Now police in Long Island, North Port and the FBI are looking for Gabby Petito.
Petito is white, approximately 5-feet 5-inches tall and 110 pounds. She has blonde hair and blue eyes, and several tattoos, including one on her finger and one on her forearm that reads "Let It Be."
The search has become nationwide, with her disappearance making its way around the world as television networks, newspapers and websites share the mystery.
Petito, who goes by Gabby, has been living in North Port for a couple months, moving in with her boyfriend at his family's house, said Keith Graves, a neighbor on Wabasso Avenue.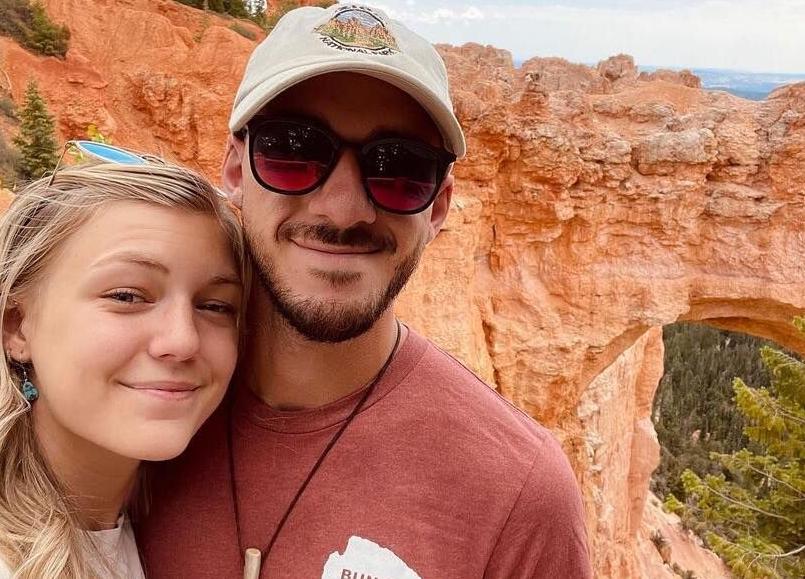 Graves would wave and exchange greetings with the couple, their family and others at the house, he said.
The young people seemed to get along fine, hanging out in their van before they left on their cross-country trip.
"Nothing I saw stands out," Graves said of family at the house. "(People) would leave and come back."
On Monday, as news spread about Petito's disappearance, a trove of news vans from local and national news outlets camped out on the street. If Laundrie was inside the home, he would not come out to answer questions Monday afternoon.
Petito's parents hope someone will start providing answers. They are becoming frantic as the days go by.
"We don't eat, we don't sleep — we're just actively looking for her," her mother, Nicole Schmidt, told ABC News in New York.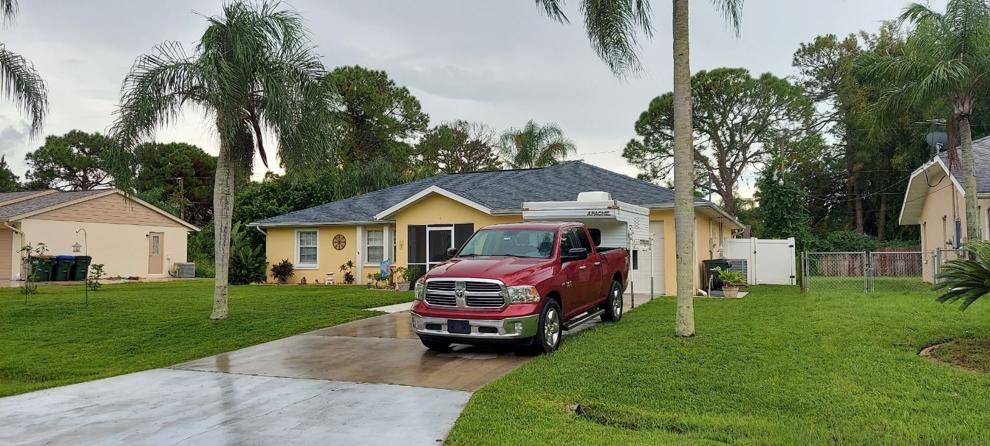 "I believe she's in danger because she's not in touch with us," Schmidt said. "She could be alone somewhere. She could be stranded somewhere in the wilderness and she needs help."
Schmidt said she believes her daughter will come home.
"She wanted to cross the country and live the van life, and just live free," her mother told WNBC news in New York.
"If you look at her Instagram page, you can actually find a lot of evidence," her mother said.
Schmidt said Petito and Laundrie left Long Island on July 2 for a cross-country trip. They were headed to Portland, Oregon, planning to arrive in October. While Petito only came to North Port a few months ago, she had been living elsewhere in Florida for the past couple of years.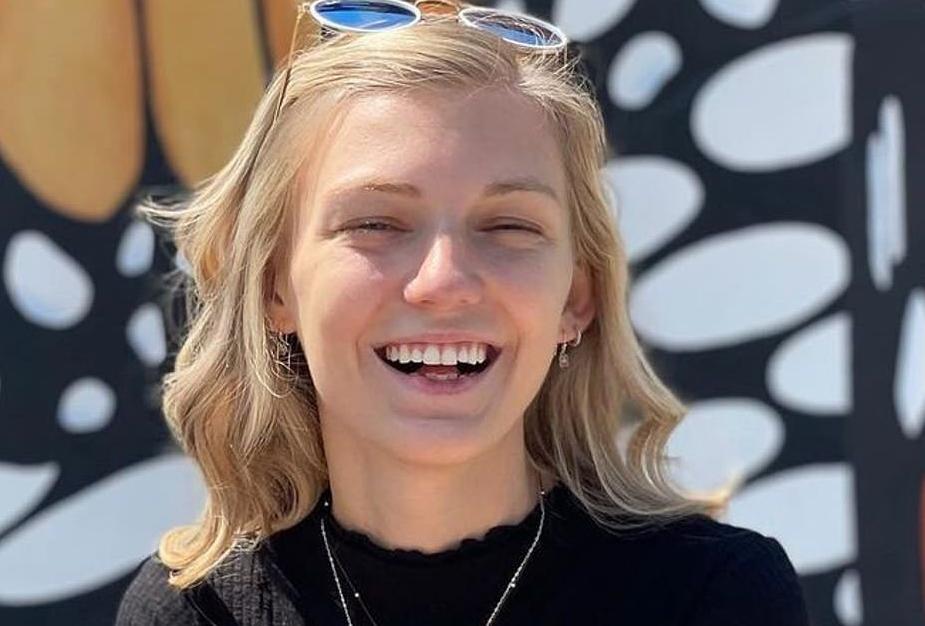 "We were excited for them," Schmidt said.
Her father last spoke to her in Salt Lake City, Utah, on Aug. 21, he told TV reporters in New York. He ordered the couple a meal via Uber eats.
They then left Salt Lake City, and her parents say they were headed for Grand Teton National Park in Wyoming.
Aug. 24 was the last time Petito and her mother spoke, via Facetime.
"She seemed OK to me at the time … other than I didn't know where the relationship was going with the boyfriend."
From then, the communicated sporadically, by texts. Her mother is not sure if it was actually Gabby she was texting with. Then the texts stopped coming. No replies.
"It's an indescribable horror. I don't know how else to put it," her mother said on WNBC news.
"It's a helplessness," her father said.
North Port Police are assisting the Suffolk County Police Department and the FBI.
"We currently have no definitive information that a crime took place here in North Port," said Josh Taylor, spokesperson for the North Port Police Department.
"With that said, the circumstances are odd. The vehicle she was traveling in was located here in North Port. So, we are actively gathering local details and any evidence to assist in finding needed answers," he said.
On Sunday, police moved a white 2012 Ford Transit van from Laundrie's home to police headquarters. It was processed for physical evidence linked to Gabrielle Petito's possible disappearance. Those results were not immediately available.
The license plate on the 2012 Ford Transit van is QFTG03, Taylor said
Detectives are asking anyone with information to contact Crime Stoppers at 1-800-220-TIPS. All calls can remain anonymous.
The FBI Tampa Field Office is assisting with this investigation. You can also call 1-800 CALL FBI or submit your tip to tips.fbi.gov.
People may also call the North Port Police Department at 941-429-7382.
"If you know anything about this case, please contact us," Taylor said.