Note: Read more about North Port's budget process on page 6B.
NORTH PORT — A Port Charlotte man illegally dumped so much stuff along a North Port road that it took him several trips to do it.
A North Port man unloaded construction debris in a vacant parcel. Kids drive unlicensed ATVs, trespassing on someone else's property.
Such crimes starting in January will be handled by a North Port Police Department conservation officer. The new position was created Tuesday in budget hearings running through Thursday.
As North Port steams along — with some 6,000 new residents and 13,000 building permits each year — a conservation officer would track illegal dumpers, property damage, trespassers, illegal brush cutting and land clearing.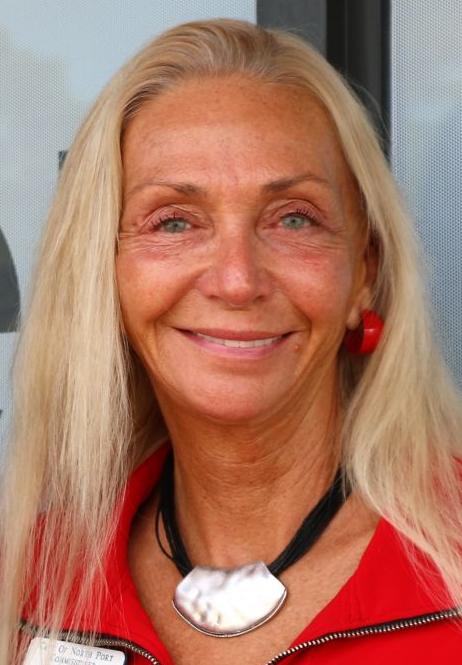 That officer would also work with conservation groups, Sarasota County Sheriff's Office Animal Services, the Florida Fish and Wildlife Commission. Just two state wildlife officers work Sarasota County's 725 square miles. North Port still has natural areas with protected Florida scrub-jays and gopher tortoises living in them. Illegal or unpermitted land clearing threatens those animals, advocates insisted.
The new position surfaced in Tuesday's budget talks. North Port commissioners in that hearing discussed nearly $190 million in spending. A final budget is adopted in September.
Police Chief Todd Garrison had proposed the job, along with other new hires and rotating patrol SUVs. It will pay around $75,000 a year.
"North Port," Garrison said, "continues to grow, so does the impact on the environment. We are looking for a way to help offset the negative impacts and watch out for our natural resources … why many people came here to the city to begin with," adding that the officer would also enforce hunting laws, monitor and patrol parks.
Tuesday's budget talks started with good news for homeowners: Property values had jumped more than 11.5%. The millage rate last year was 3.7667, and city leaders want to hold to that, letting the valuation increase pay for the city's own rising costs. (One mill is $1 per $1,000 dollars of assessed property value.)
Finance officials had also proposed bumping a fee tacked on to home and business electric bills, from 2% to 10%. That's determined in future discussions. Wednesday's budget hearings were more of the same. Preliminary budgeting ends Thursday.
Illegal dumping and kid safety should be priorities with the police department's conservation officer, Mayor Jill Luke said.
"We have to be able to address these types of things," she said.
Budgeting talks are open to the public. City hall is at 4790 City Hall Blvd.