NORTH PORT — With a rainbow shining above them, more than 500 members of North Port High School's Class of 2021 received encouragement and their diplomas Thursday evening.
"We're finally here," announced Logan King, senior class president, after reciting the Pledge of Allegiance. "After 13 years of hard work, tonight is a celebration."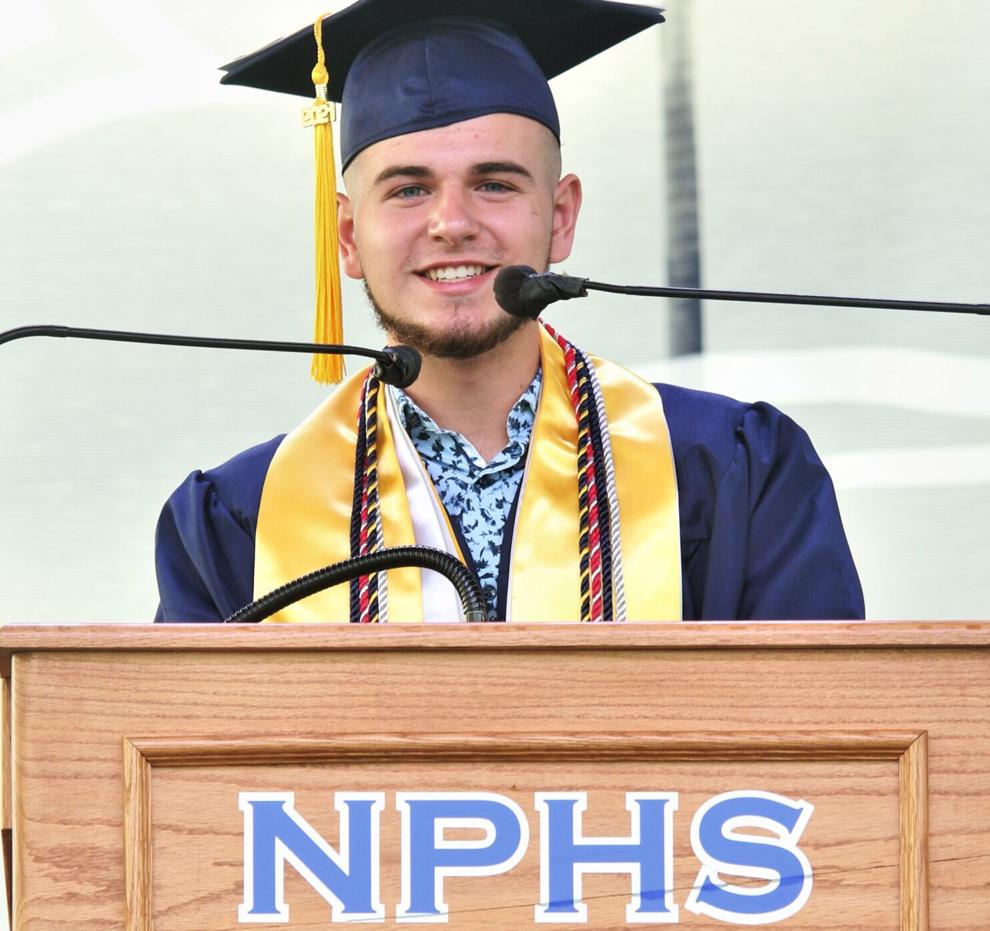 Principal Brandon Johnson, who will be moving on to become the Sarasota County School District's next Executive Director of Elementary Schools, spoke to the graduates.
"It has been a difficult year, and yet we are still standing here together today," Johnson said. "You have persevered despite every obstacle thrown your way. If this year has taught us anything — it shows that absolutely nothing in the world can stop you from achieving your goals. I love you, and I'm going to miss you."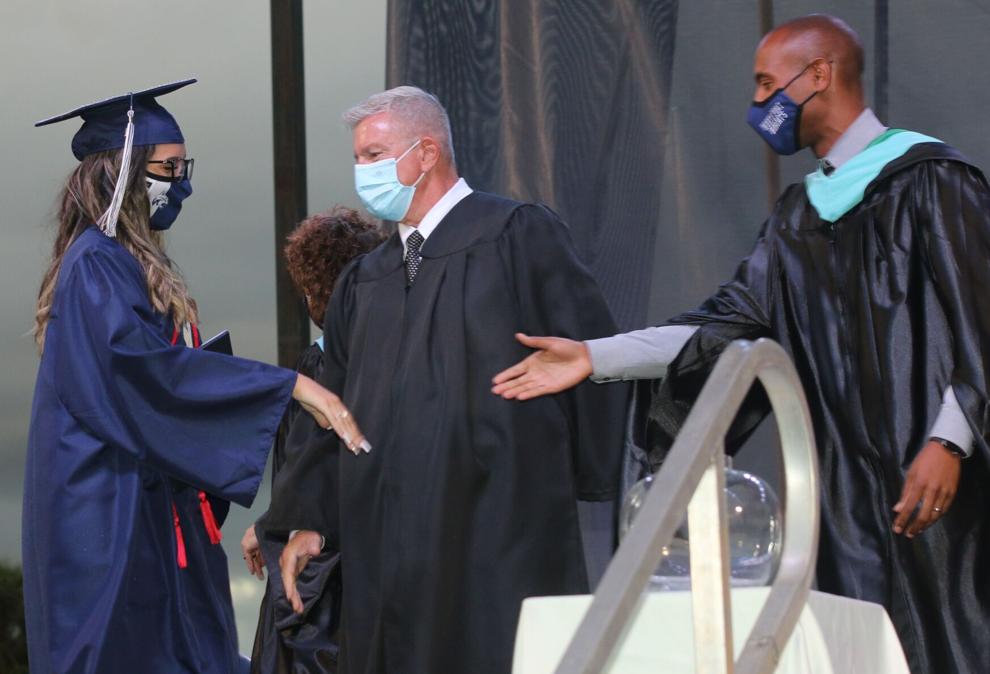 Johnson introduced Shannon Fusco, North Port High's new principal.
"Ladies and gentlemen, once your graduation is certified, you will be North Port High School alumni," Fusco said to the graduates. "You have the skills to help you move forward in life. Always remember, failure is how we learn and become strong."
Student body president Erica Schmitt congratulated her classmates on fighting the odds during the pandemic.
"It wasn't easy, but somehow, we are here today, tassels in hand … we have persevered," Schmitt said. "The closing of this chapter leads us to a new one in our lives, one that is unknown. It's both exciting and frightening. Give 110% in all you do."
The class already has entrepreneurs such as Norvell Robinson, 18, who is headed to Wooster College in Ohio on a full scholarship.
"I have a full ride and will play football and track," he said.
Robinson has a small business creating fishing lures that he sells in bait and tackle stores.
Graduate Madeline Strauve, 18, is going to State College of Florida to study teaching. She already works in the after-school program at Lamarque Elementary.
"I hope to get a job in the school district when I graduate," she said.
After the presentation of diplomas and speeches, an energetic drumline performance brought the students to their feet, clapping and celebrating.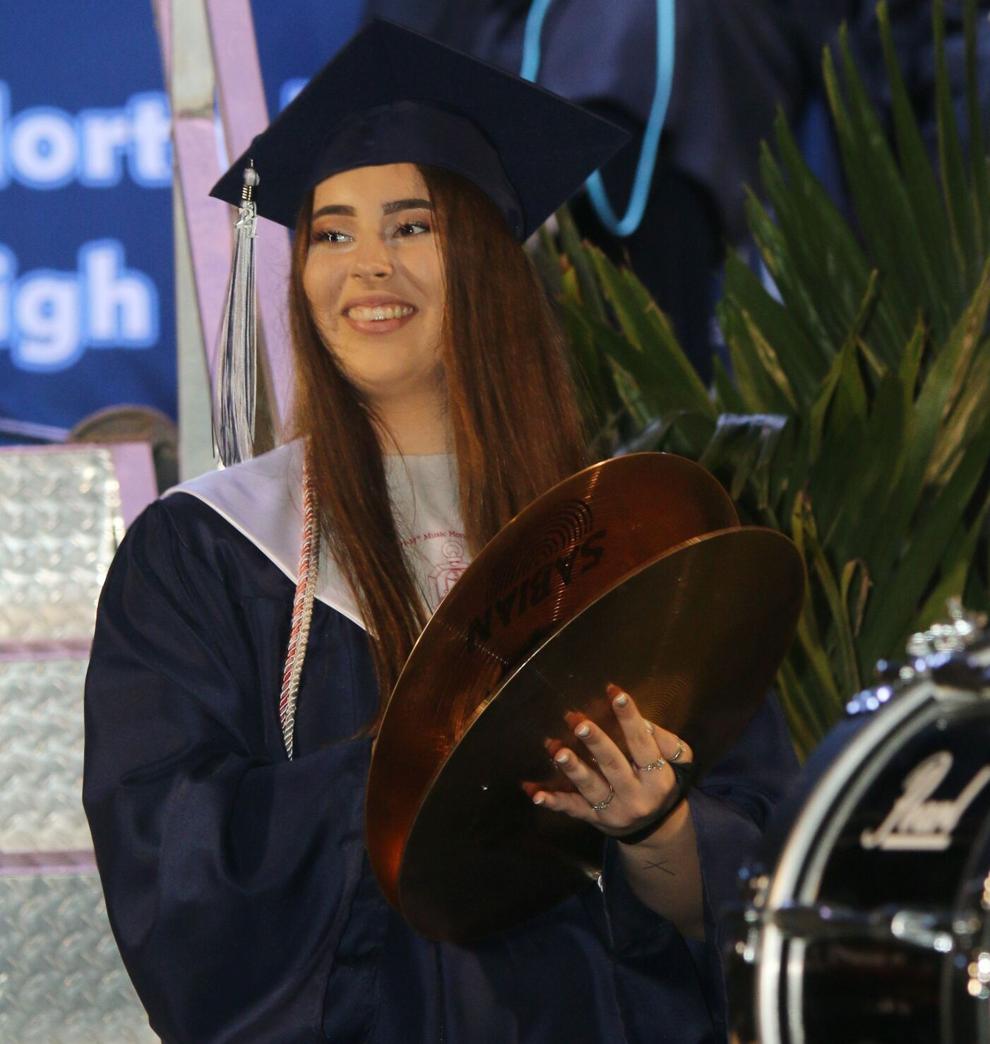 "I will never forget that night," said musician Evan Thurber, who is heading to Nashville next month to study music education. "It was bittersweet. I'm relieved that high school is over, but it's also pretty terrifying.'
At the end of the ceremony, Johnson conferred the diplomas with Sarasota County Schools Superintendent Brennan Asplen.