Robert Tomasulo was off on the morning of Sept. 11, 2001.
But after the second jetliner hit the World Trade Center, the New York firefighter was bused into the city and a surreal day from hell.
Tomasulo had only been on the job for about 18 months when the terrorist attacks changed his life.
He was assigned to a firehouse in downtown Brooklyn at Engine Company 239. However, at the time, he was rotated to Washington Heights in upper Manhattan, which was about 25 miles away.
The attacks on the World Trade Center made the day an all-hands-on-deck situation.
"On Sept. 11, all police and firefighters were called into work," he said.
He lived in Brooklyn but bridges were closed — so he went to the closest fire station and bused to the wreckage.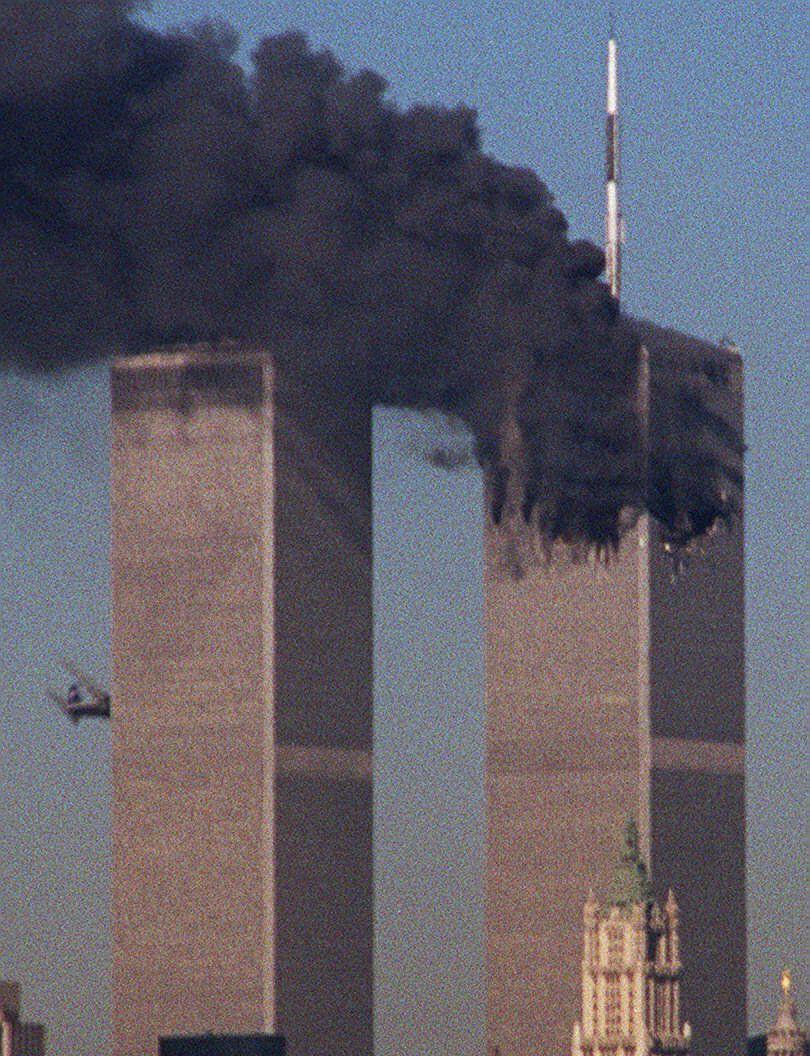 "We had to wait at the bridges and until they were clear because so many people were coming across them on foot," he said. "We arrived in Manhattan just before noon. It was all very surreal. Despite it being a bright sunny day, everything turned gray and dark."
He said they were dropped off at 1 Police Plaza.
"The streets were filled with ash like walking through a snow storm. There were cars on fire and police cars abandoned," he said. "We were handed out hazardous material bags and told if we found remains to put them in a bag, notify whoever was in charge and turn in the bag...That's how the day started."
In the beginning, fires were burning underground, he said. Triage for medical units were set up at the American Stock Exchange building near the World Trade Center.
Tomasulo went to search Building 5, which was heavily damaged by the collapse of the North Tower. As rubble fell, the crew had to take cover in a nearby Woolworth store.
"They were getting reports of people who were trapped," he said. "Those turned out to be hoaxes. It was done by someone on a cellphone. We searched in groups, floor by floor, looking for any survivors or victims."
Tomasulo stayed overnight and reunited with the crew from Brooklyn, who responded after the first jet hit the tower.
"We took our fire truck that they found in the rubble and brought it back to the firehouse," he said.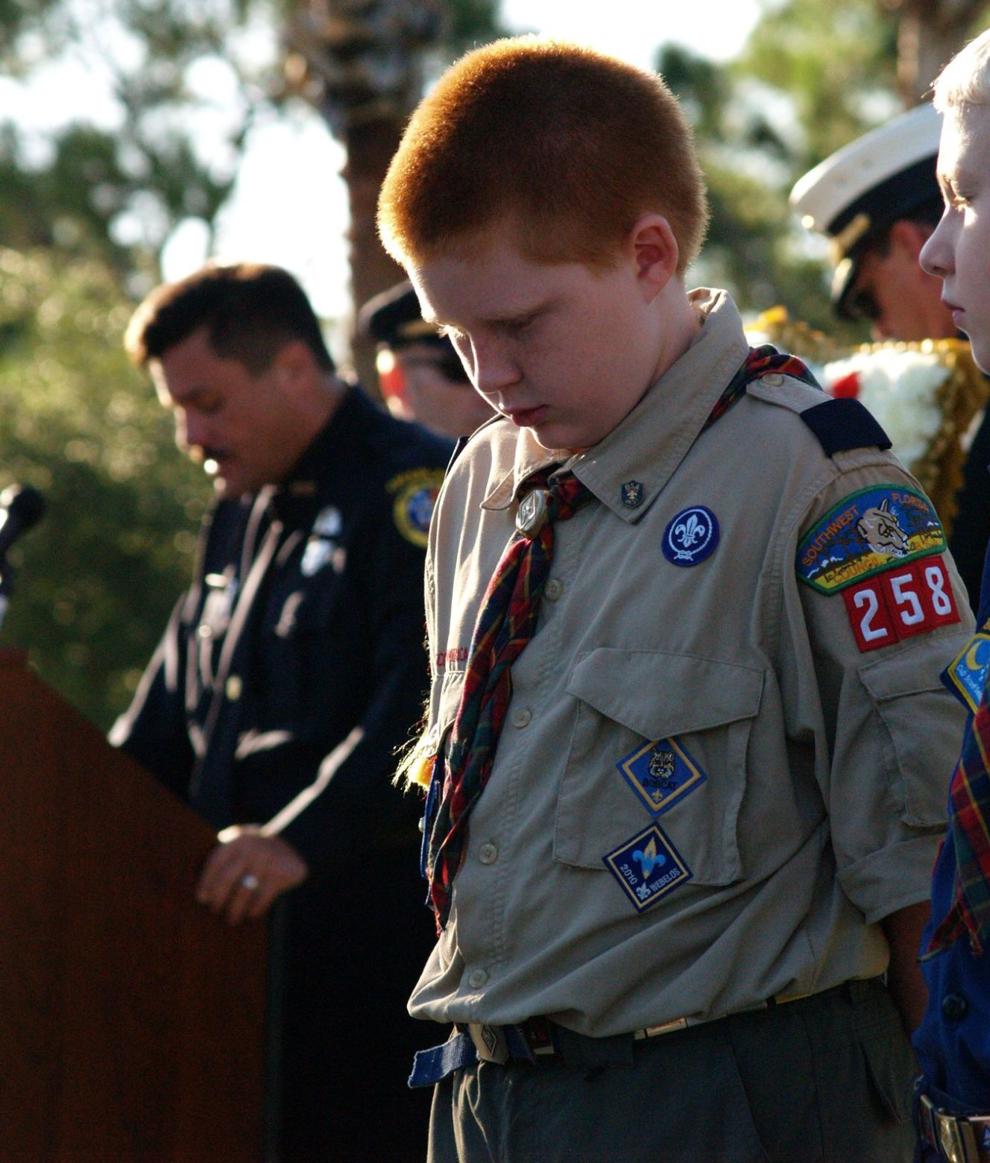 He said that crew had been looking for hydrants close to the Twin Towers, but the water had been knocked out of service.
"So they had to drive further down to get a working water supply," he said. "That's what saved them as the tower fell. Had they been closer they wouldn't have lived."
Tomasulo said no one was prepared to see or experience what they did.
"It reminded me of the movie 'The Planet of the Apes.' Everything was everything was vast," he said. "The Statue of Liberty looked like it was just coming out of the ground. It was so hard to comprehend."
After Sept. 11, Tomasulo returned to "the pile" dozens of times. Prior to becoming a firefighter, he worked as a heavy equipment operator. He saw his old co-workers at the site. They had a shortage of workers at the site so Tomasulo operated the heavy equipment there when he wasn't working as a firefighter.
"I spent a lot of time down there working on the pile," he said. "As remains were discovered, we held off all operations to bring out the body. They would look to see if anyone from the same fire company was there to walk out the remains."
Tomasulo worked for the New York Fire Department for 11 years. He said he was fine until 2007.
"I was diagnosed with lung issues and had to have testing," he said. "They found nodules on my lungs. It kept me out for a while, but I was stable. I know the issues were caused by being down in that debris pile for so long."
Tomasulo decided to retire. However, his wife, Denise, reminded him of a promise he made to her years earlier. He said they could move to Florida. So they did.
At 50, Tomasulo isn't fully retired. He and Denise own The Shiver Shack, 1139 N Sumter Blvd., North Port. It's a business he "rescued" a few years ago.
"We used to go to Lindy Lu's Hawaiian Sno-Cones in North Port, it was a great little place," he said. "One day I saw a sign on the door saying it was closing. I asked Linda the owner if she would consider selling it. She said she had to talk to her husband. So we bought everything inside turn key. They just wanted to keep the name. So we named it The Shiver Shack."
Tomasulo said he doesn't go back to New York very often. About eight years ago he went with the family. They went to the newly built World Trade Center Observatory and National September 11 Memorial & Museum.
"I know they had fire trucks they found that they put inside the 9/11 Museum, but I didn't want to go inside," he said. "I went down where the footprints of the building were that are now made into waterfalls. I walked toward where the ferry is. It was difficult being down there. I lost a dozen friends on Sept. 11."
He said the waterfall is good for families who need to mourn and pay respect to those lost.
The father of three said he didn't speak much about his experiences, but when he was asked for help from his son, he did.
"Two years ago, my son was doing one of his book reports on the series 'I Survived.' Well, there was one that was 'I Survived the Sept. 11 Attacks,' and that's the one where I could help him with some real-life experiences," he said. "I didn't want to give him too much information, but I wanted him to know what happened."
Tomasulo said the experience still doesn't seem real.
"When you are doing it, you are on auto pilot, you were just functioning," he said. "It was surreal and that sums up the day the most."