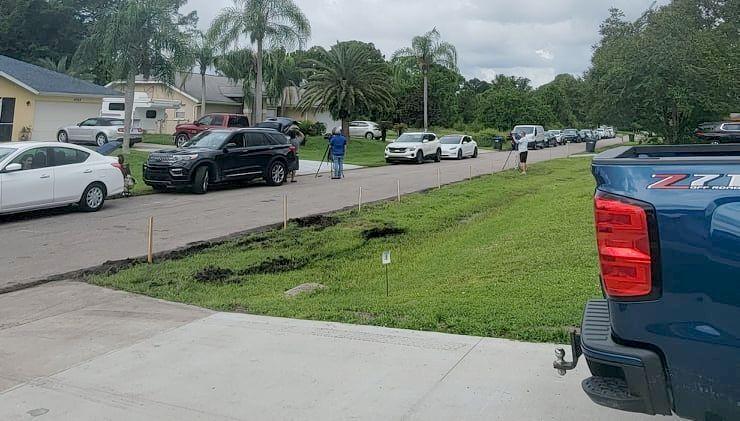 NORTH PORT — William Guthrie can't get his mail delivered or garbage picked up on Wabasso Avenue.
News trucks are in the way.
Most of that didn't bother him on Monday or Tuesday, when news started to get out that Gabrielle Petito, who lived on that street with her fiance Brian Laundrie and his family, had been reported missing by her family.
Reporters from various news outlets began showing up on the street, looking for any sign of the Laundries, who have said through their attorney they don't want to talk about the case.
However, at 12:45 a.m. Friday, his wife was hammering in wooden stakes in the drainage swale in front of their home, to keep people from tearing up the soggy turf and leaving muddy ruts in front of their home.
That's when someone yelled at her from a passing vehicle.
"They yelled, 'why are you protecting him (Brian)?'" Guthrie said. "That's not what was happening. We are protecting our property."
Angry with the middle-of-the-night ruckus and media circus, another neighbor called North Port Police.
Hours after reports of Gabrielle Petito was missing, media from all of the country swarmed the home where Brian Laundrie and Petito lived for the past two years. The pair went on vacation in early July, and only Laundrie returned home to his parent's house.
"As many as 30 cars lined both sides of the road filled with reporters, and this is not a two-lane road," said Guthrie, who lives across the street from the Laundries.
"FOX News comes here at 3 a.m. I asked a reporter to move their vehicle because it was blocking my mailbox. My neighbor asked someone to move their car and was yelled at. People are getting their cars stuck in the mud. One person had to be towed. We've had enough. It's a mess."
Guthrie said he hopes people won't be gawking up and down the road Saturday, because he has a furniture delivery coming sometime that afternoon.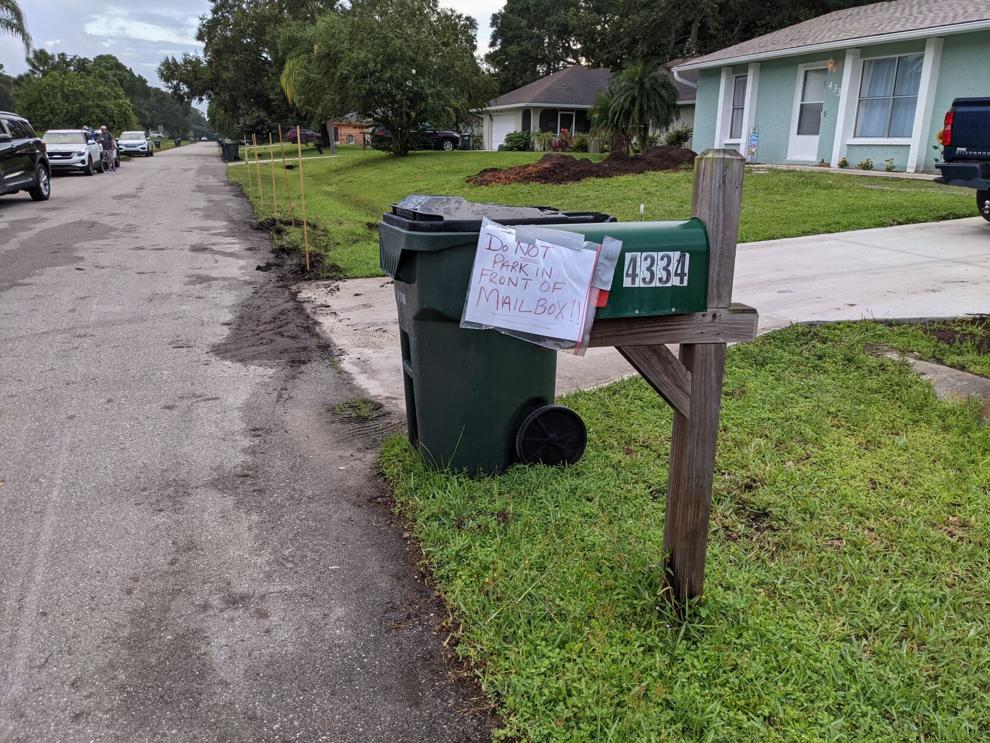 "We moved here in June," he said. "We have been waiting three months for this furniture. I don't want the driver to say he can't get down our road. We called the police because we had a delivery for our first batch on Thursday and there were so many cars we needed help getting the truck in ...We were told the media has the right to be there because they have a job to do. We get that, but they are here day and night."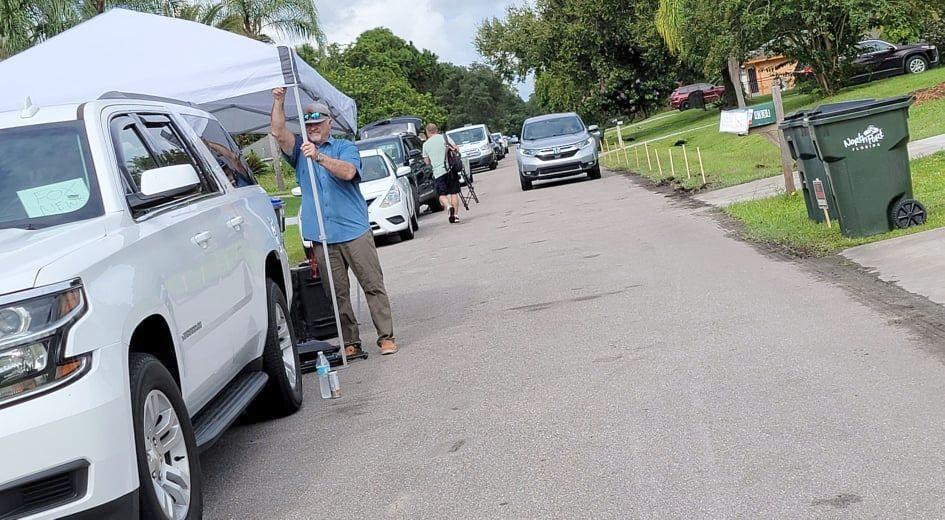 Josh Taylor, city of North Port spokesperson, said city officials saw some posts on social media that people were planning 5 p.m. protest near the Laundrie's home. Neighbors like Guthrie are concerned that would bring another 100 cars to the neighborhood.
Taylor said some police contacted the protest organizers and asked them to have some consideration for their neighbors and not to do it.
He said someone else suggested a 7 p.m. vigil today outside of North Port City Hall, 4790 City Hall Blvd. He said that would be fine, although it is not a city-sanctioned event.
There's plenty of parking.
Guthrie says he doesn't know if the family is even inside the home.
"Your guess is as good as mine," he said. "We just hope he (Brian Laundrie) does the right thing and speaks up. It's a quiet neighborhood, which is why we love it here."