NORTH PORT — What began as a missing person case called out of New York for a woman last heard from in Wyoming has turned into a second missing person case called out of North Port for a man last seen in North Port.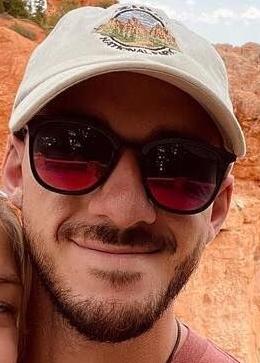 Brian Laundrie, 23, is being sought by authorities, according to a late Friday news release from North Port Police Department. 
"The attorney for the Laundrie family called FBI investigators Friday night indicating the family would like to talk about the disappearance of their son," the news release said. "The family now claims that they have not seen Brian since Tuesday of this week."
The FBI is adding its resources to find Laundrie, it said.
He was described as a white man, standing about 5-foot 8-inches tall and weighing 160 pounds. He has short brown hair, trimmed facial hair and brown eyes. He was last seen wearing a hiking bag which had a waist strap, the news release said.
His disappearance was announced as some members of the community held a vigil near the North Port City Hall while others held a protest outside his parent's home - where people thought he'd been staying since he returned to North Port on Sept. 1.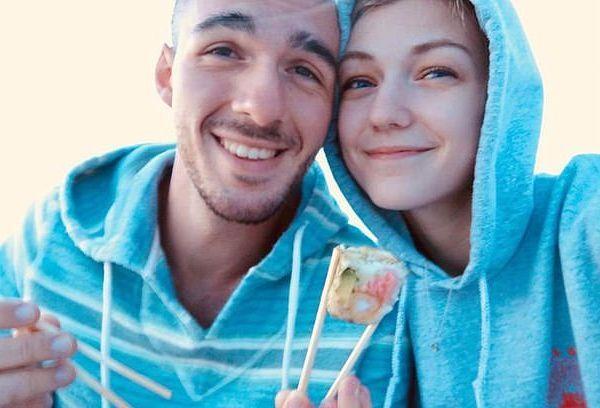 "We understand the community's frustration, we are frustrated too," the news release from Public Information Officer Josh Taylor said. "For six days, the North Port Police Department and the FBI have been pleading with the family to contact investigators regarding Brian's fiancé Gabby Petito. Friday is the first time they have spoken with investigators in detail."
Taylor was quick to note there is not yet a criminal investigation taking place, but did note Laundrie is a person of interest in Petito's disappearance.
"We are not currently working a crime investigation," he said. "We are now working a multiple missing person investigations."
Earlier Friday, Taylor noted to The Daily Sun that authorities has learned of his disappearance that night. "Things are obviously evolving rather quickly," he said.
Taylor said the police were led to believe he was in the home, but when they spoke with the family Friday night, they learned he was not there. 
And while there are people looking for him, he can go "wherever he wants," Taylor said - since he's not under criminal investigation at this point. 
Taylor told a Tampa news channel that, if authorities do find him, they would take him back to his parents home - and see if he'd like to talk about Gabby Petito. 
Petito, 22, went missing sometime in late August. After her family filed a missing persons report on Sept. 11, North Port police have been investigating. Brian retained an attorney and is not speaking to investigators.
Petito lived in North Port before heading out west with her boyfriend Brian. He returned without her and has been advised by his attorney not to talk to investigators who are looking for clues that will tell them where she is.
Media lined the block all day Friday. A protest was held at 5:30 p.m. where a Petito-family friend Jonathan Riches repeatedly chanted "Where's Gabby?" on a bullhorn in the driveway of the Laundrie home.
At the Laundrie home Friday night, vehicles lined up around the block as the crowd grew larger. A NPPD officer stood on the Laundrie's front lawn and officers directed traffic as it bottlenecked in front of the home. A woman on a bull horn screamed for now-known-to-be-absent Brian to come out.
Renee Kotary echoed what most in the crowd wanted to know since the beginning.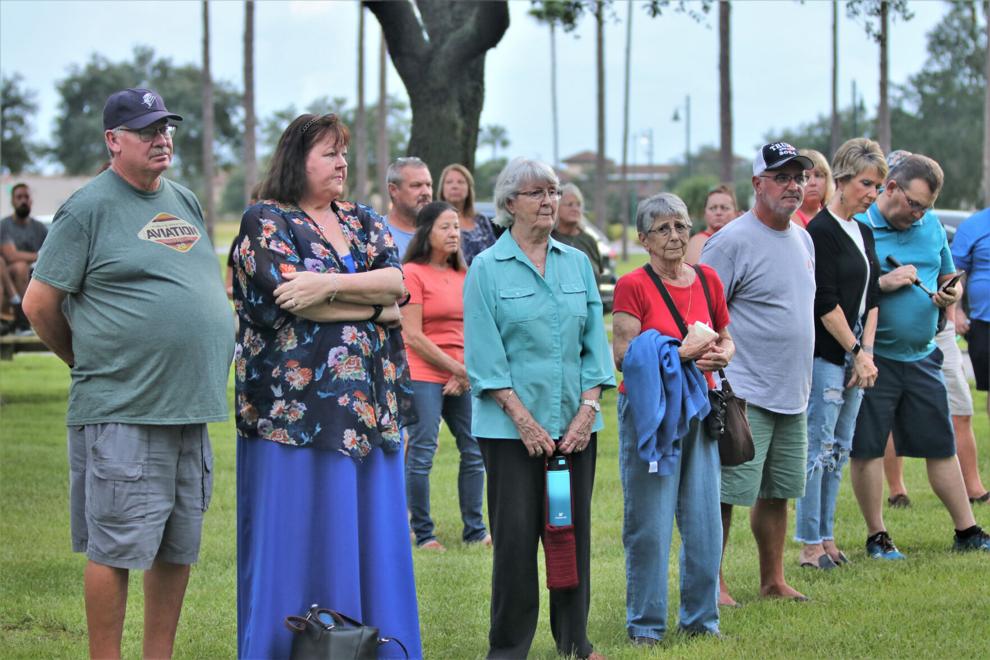 "We see this couple all over social media documenting their trip across country and he says she's the love of his life," Kotary said. "If that's the case why not speak to the police if the love of your life is missing?"
Earlier in the day, Taylor said they had received about 1,000 tips in the case - and now they are looking for a few more. 
"The North Port Police Department is actively looking for Gabby, Brian, and any information surrounding this case," Taylor's news release said Friday night. "Please continue to utilize 1-800-CALL-FBI." Email: scott.lawson@yoursun.com