NORTH PORT — Even inland, North Port faces extreme hurricane consequences.
How the city deals with those dangers was reviewed Tuesday, with city commissioners hearing details relating to climate change, rising oceans, substantial flooding with surging seawater.
An environmental consultant whose firm studied North Port, comparing it to inland cities with similar geography and using National Oceanic and Atmospheric Administration maps and other tools to predict things, provided the details on what's called resiliency planning.
Nick Hill with Orlando-based S&ME detailed North Port's risks as a revision to the city's comprehensive plan, its road map. The Coastal Zone Management plan presented Tuesday is a chapter of that comp plan. North Port is also revising its Unified Land Development Code playbook, its guide to executing the comp plan.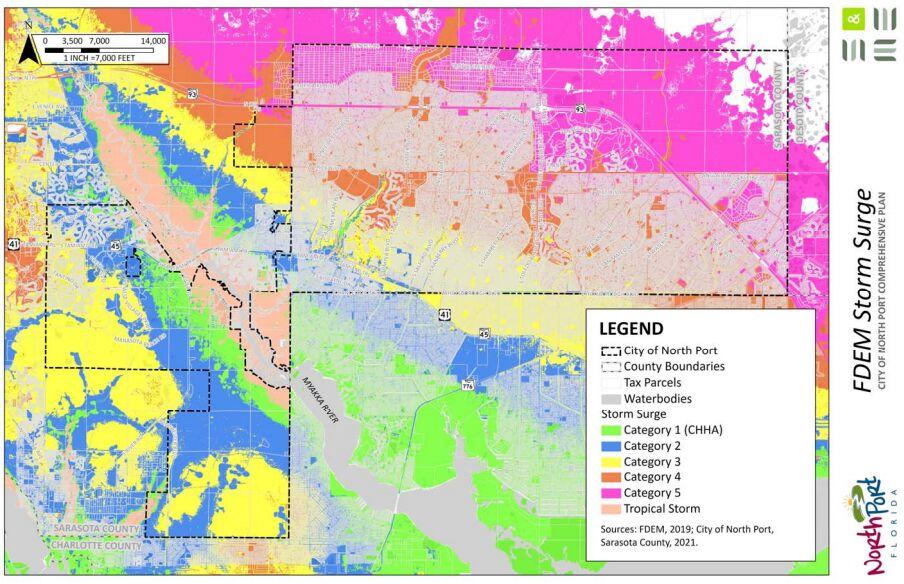 Hill on Tuesday outlined measures to safeguard North Port into the next century, with educating local residents a chief task.
Sharing maps, expert opinions and details can limit fear, as well, he said. The city would hold workshops and use social media to reach its residents.
But the city must also carefully plan new housing and business development, he added, and aggressively fortify existing infrastructure; stormwater drains, sewers, swales and canals. North Port would apply for grant dollars to pay for such upgrades and programs.
"These are the things (the city) should be spending its money on," Commissioner Alice White said of the S&ME study.
While North Port is inland, its rivers and tributaries absorb storm surge in hurricane conditions or in storm sheets from north of Sarasota County, she added.
Based on federal estimates, North Port remains most vulnerable along the Myakka River and its waterways.
With climate change and sea-level rises, those areas become more vulnerable to surging stormwater into 2050 and beyond, Hill told commissioners.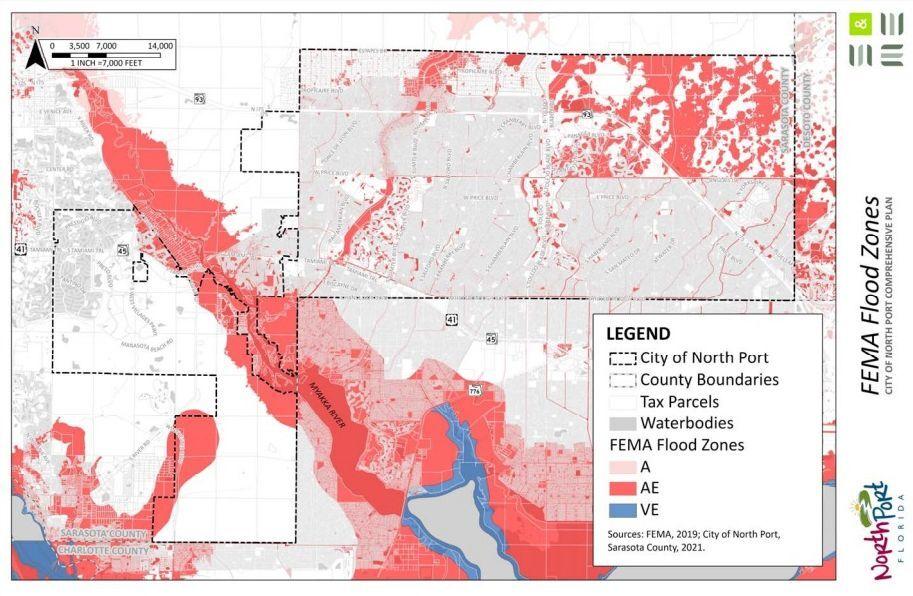 That assessment mirrors draft flood-zone maps by the Federal Emergency Management Agency, or FEMA, predicting a shift in North Port in certain zones to a higher-risk category. North Port is contesting FEMA's draft maps, however. Data for the map is dated, North Port's Elizabeth Wong insisted.
Areas along the Myakka River, for instance, may expect greater problems as oceans and connected waterways rise, according to Hill. Those flood zones will spread, becoming dangerous under certain storm conditions.
"Just because North Port isn't a coastal community," Hill added, "doesn't mean it's not going to be impacted by storms."
Commissioners Tuesday suggested changes to the Coastal Management study, which is set for final approval later this year. Sparsely attended workshops in February and March were absorbed into the draft report, which was paid with a $25,000 grant.