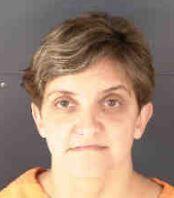 NORTH PORT — Police charged a North Port woman Thursday with lewd and lascivious behavior with a minor.
Michelle Lee Farnsworth, 42, was arrested in the Sarasota County Jail. Farnsworth was previously charged June 3 with aggravated child abuse.
"It's an open case for aggravated child abuse, so I can't comment on the facts of that case because it's still under investigation," said Assistant State Attorney Brice Van Elswyk.
Michelle's husband, Eric, a former Sarasota County Sheriff's Office corrections officer, was charged with sexual battery on a child under 18 in November of 2020. The two have been involved in divorce proceedings, according to court records.
Court documents for Michele Farnsworth's June 3 case date back to an investigation that started in May of 2020, six months before her husband was charged.
North Port police detectives interviewed a case worker with the Sarasota County Child Protective Services, who said the juvenile victim told him she had overdosed twice, and Michelle Farnsworth would throw pills at the victim, and would repeatedly scream "you're no good … I hate you … you tried to kill yourself once why don't you try to do it right the next time."
The caseworker said the victim felt the need to become "numb" "from criticisms" from Michelle.
Michelle Farnsworth remained in the Sarasota County jail without bond Thursday.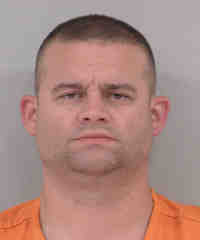 Eric Farnsworth is also being held without bond at the Sarasota County jail.
Farnsworth, 42, was initially placed on paid administrative leave from the Sarasota County Sheriff's Office, then submitted his resignation as staff began an internal affairs investigation. He had been with the sheriff's office since 2004.
"Due to the heinous nature of his criminal charge, Farnsworth was subject to discipline up to and including termination," said sheriff's office spokesperson Kaitlyn Perez.
When Farnsworth was made aware of the investigation, he went to the Sarasota Police department on his own, and denied ever having touched the victim, according to court reports.
During the investigation, deputies received a report Farnsworth was suicidal and had made several videos of himself with a gun in his hand. According to court documents, Farnsworth had spoken with a Department of Children and Families employee, saying he was sorry for lying, and the sex with the victim was consensual and never forced.
Farnsworth told the investigator "he knows he is going away for life because it is a capital felony," according to the affidavit.