NORTH PORT — One person is dead and two others injured after a shooting occurred at a North Port home just after midnight Sunday, according to the North Port Police Department.
At 12:08 a.m., North Port Police responded to a family disturbance in the 2800 block of Sarletto Street, where there were reports of gunfire.
"One individual is deceased (and) the initial investigation indicates it is self-inflicted," said North Port Public Information Officer Joshua Taylor.
Two other family members were treated for non-life-threatening injuries.
Taylor said this was an isolated incident.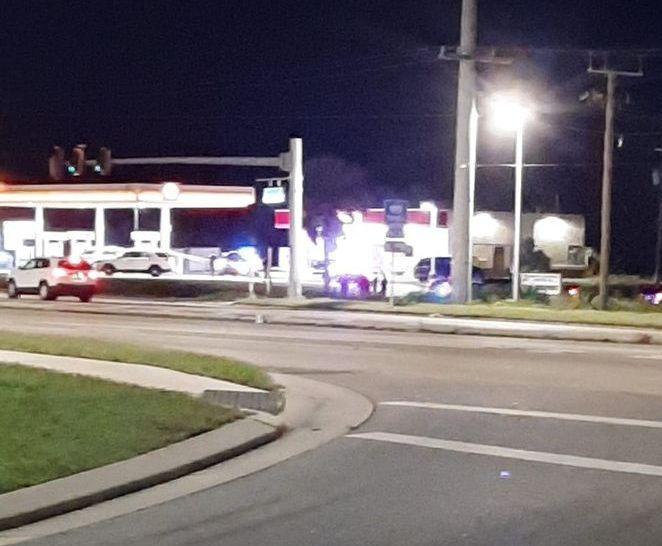 One of the injured family members, a 56-year-old man with a gunshot wound to his upper right arm, had tried to drive to a hospital but stopped at the Circle K at U.S. 41 and Cranberry Boulevard and called 911 instead.
A landing zone for Aeromed transport was set up on the back driveway of the KIA of Port Charlotte dealership nearby at 202 Tamiami Trail.
"Rescue 2 responded to the Circle K, treated and took him to the landing zone," said Charlotte County Fire & EMS Public Information Officer Todd Dunn. "The patient was loaded and flown to Lee Memorial Hospital."
Another family member stopped near North Port High School to call for help.
Taylor said the investigation is ongoing and no further information would be available Sunday.