NORTH PORT — Police arrested a North Port man on child pornography charges after finding 213 illegal videos on his computer, reports show.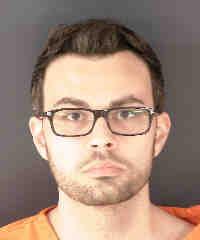 Nathan Anthony Trates, 32, of the 2400 block of Altoona Boulevard was charged with 40 counts of possessing videos depicting a child in a sexual act, according to reports released Monday by the North Port Police Department.
An employee at Dropbox Inc., which offers file-sharing platform for computer files, notified North Port police about a customer who downloaded an illegal video in March, the report shows.
Police tracked the account to Trates' computer. Investigators questioned Trates and found 213 files on his computer that showed children in sex acts.
Police arrested Trates on Wednesday and booked him into the Sarasota County Jail where he remained Monday with a $200,000 bond.
He has an arraignment set for Jan. 7.