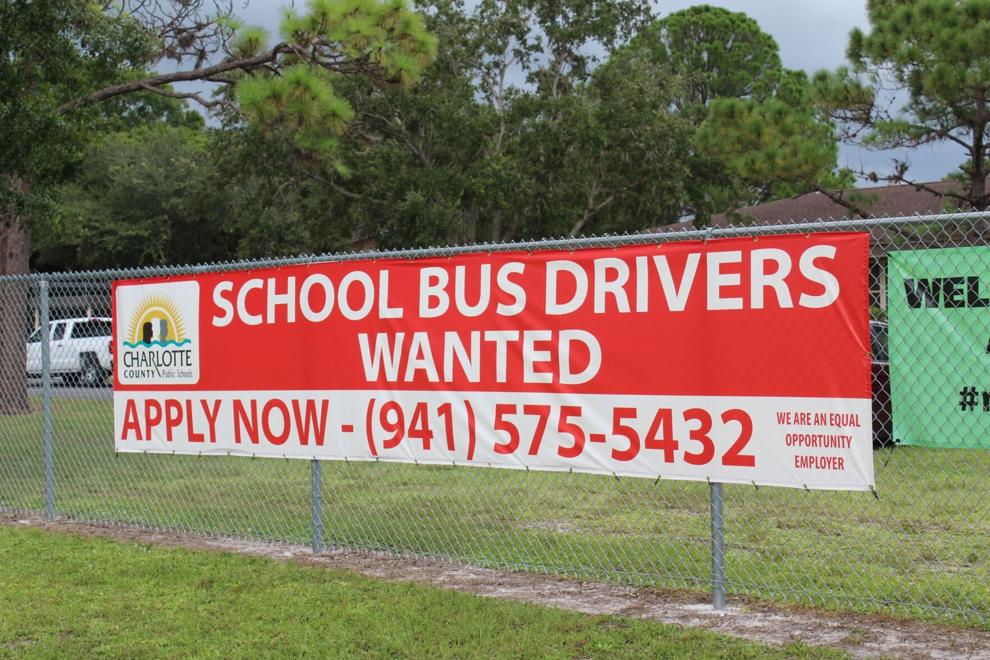 NORTH PORT — A large vinyl sign hanging outside of Heron Creek Middle School in North Port states the Sarasota County School District is seeking bus drivers.
Similar signs are posted outside L.A. Ainger Middle School in Englewood and at Charlotte Technical Center in Murdock.
Sarasota County Schools Superintendent Brennan Asplen has said in previous school board meetings that the district is also short on maintenance staff and substitute teachers.
"If you want to work five days a week, we definitely have a spot for you," Asplen said. "I do want to remind everyone that our district pays more than surrounding districts."
Qualified applicants are encouraged to visit the Human Resources page to start the application process.
A spokesperson with the DeSoto County School District said there are postings at schools all around the county advertising that bus drivers are needed.