NORTH PORT — A North Port teen's death has become a murder investigation.
Micah Dankowitz, who was 18, has died following a Friday shooting. He was on life support at Sarasota Memorial Hospital.
Police had arrested a man and two teens in the aftermath. A fourth teen was arrested late Monday. Anthony Earl Wicks, 22, Javen M. Paul, a 15-year-old Woodland Middle School student, and Gaven Scott Smith, 17, were arrested Saturday. Navarius Mason, 14, was arrested Monday.
Wicks and Paul are brothers.
The four face second-degree murder charges, according to North Port police.
"This is a very sad situation. Anytime young people are involved with a crime of this magnitude, we all need to reflect on what we are doing as a society," North Port police Chief Todd Garrison said Tuesday.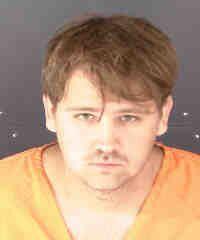 What happened Friday was speculation as police sorted through details. But family on social media and in interviews had conflicting stories on the shooting that left Dankowitz mortally wounded on a sidewalk outside a friend's North Port home.
Wicks's mother Tiffanie Cole, for instance, Tuesday shared what her son told her following his arrest early Saturday.
Wicks, who has learning disabilities — and several scrapes with police — was to drive Smith and Paul, who is a younger brother, to a North Port recreation center Friday evening, Cole said.
Mason, she added, was not known to her son. But Wicks agreed to drive the teen to a North Port home before heading to the recreation center, Cole said.
Wicks's red Nissan Cube ended up outside a home near Biscayne Boulevard and Porto Chico Avenue, when Dankowitz and an unnamed friend emerged. Police reported that a teen in the Nissan had been in a dispute with Dankowitz over a girl.
While exact details weren't clear, several gunshots were fired from the Nissan as Dankowitz hurled rocks at the vehicle, according to witnesses.
He was mortally struck and was taken to Sarasota Memorial. Investigators traced the Nissan to a house where Wicks lived with his mother and brother.
"This is a kid with (mental) disabilities who thinks everybody is his friend," Cole said of her son. "We moved (here) to be safe, and this is what we got … I can't believe this."
Wicks remained jailed Tuesday on a $300,000 bond. The teens were in a juvenile facility.
Ryan Dankowitz on Tuesday was processing the death of his younger brother. The family, he said, had absorbed the death of an older sister in 2016 in a Charlotte County vehicle crash, the earlier premature death of their mother.
Micah Dankowitz was a marina worker in Key West, in recent months returned to North Port, his brother said. Details of the shooting were second-hand, he said, adding that his brother would "take that extra opportunity to be friends. He would bring a different energy to the room," he said. "This sucks."
Micah Dankowitz's family had established a GoFundMe page to cover his funeral expenses.