NORTH PORT — Gabby Petito was strangled and authorities this week found Brian Laundrie dead in the woods.
But there is conflict in what happens next following those very public deaths, which by Friday reportedly had captured 34 million internet impressions, or online engagements.
That conflict included neighbors, many sick of the chaos on Wabasso Avenue, where Chris and Roberta Laundrie had lived for about three years, and where disorder was the rule since September.
Petito and Brian Laundrie had also lived at the house before striking out in a conversion van on a western state excursion. The Laundries and Petitos originally are from New York.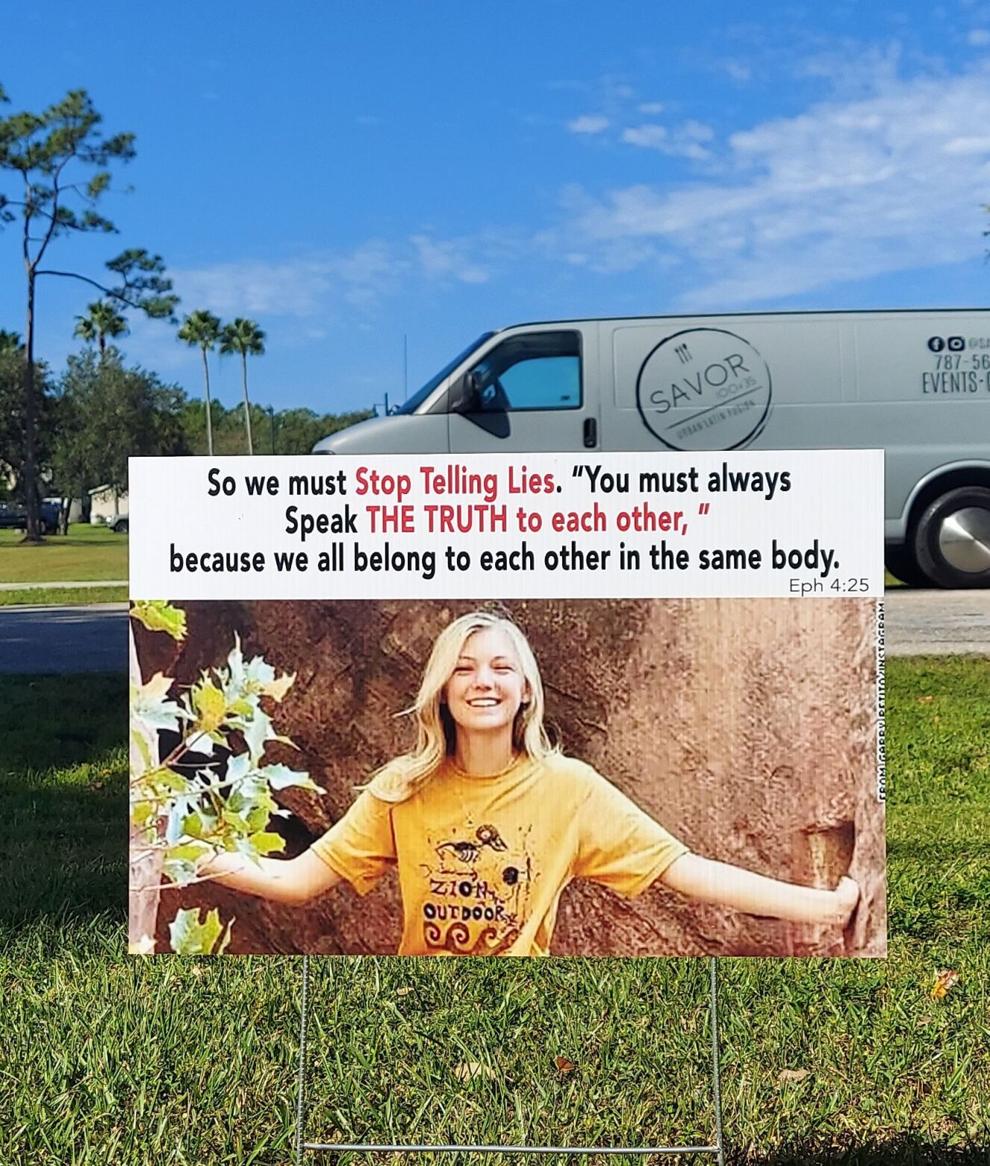 In the 40 days since the information was revealed about the case, Wabasso was, at times, crazy, with reporters and photographers camped outside the yellow Laundrie house.
The nuttiness had a few Wabasso neighbors behind the protesters, still others angered as friends had rented their yards to the media. "Do Not Cross" police tape lined the street to stop media and rubberneckers from parking on private property. Other neighbors, some several streets over, had complained of the noise and detours the scene created.
"Are you kidding me, a black dress?" Wabasso neighbor Charlene Guthrie said Friday, learning that Roberta Laundrie reportedly had mourned her deceased son. "Are you frickin kidding me? Gabby's family never had time to grieve … I don't feel sorry for them."
Another neighbor, wishing to remain unnamed, was upset that the madness on Wabasso had slowed his healing from surgery; always chasing off trespassers, he said.
"It's harassment," the man said, waving at a yard memorial of flowers and signs that protesters had left at the Laundrie house. "Look it up … it's illegal."
And always the protesters taunting the Laundries, who were exiled inside the Wabasso house.
There came the man with White Boy Lockdown Radio, the YouTube influencer Molly Golightly, whose real name is Marissa Zdazinsky and says she was first to report Kobe Bryant's death, a new age TikTok "journalist" who filmed herself climbing a tree at Myakkahatchee Creek Park to strap a trail camera in pursuit of Brian Laundrie, a former felon who once appeared at a Hillary Clinton rally in a yarmulke and a T-shirt reading "Jews for Trump," only he wasn't Jewish.
Right around Sept. 13, when Brian Laundrie was named a person of interest in Petito's disappearance and then death, protesters appeared at the Wabasso house to demand "Justice for Gabby."
There was even a real estate agent on Friday soliciting homeowners, pitching Wabasso's stigma once things settled. And a driver delivering flowers to the Laundries was mobbed by reporters. He sped away.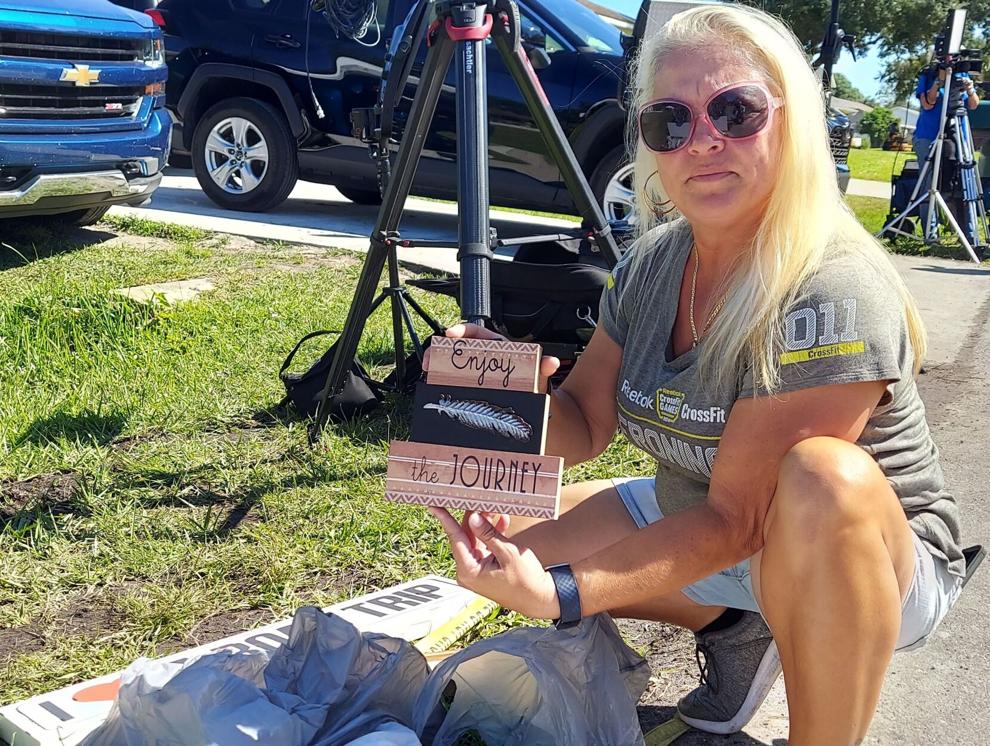 On Friday, protester Audra Griffin hammered Petito signs into the moist right of way in front of the Laundrie house. She was unrepentant when asked if they should be left to grieve.
"Until (the Laundries) apologize to Gabby's family," she said, "it's not over," adding she would leave North Port when "God tells me enough is enough."
The Laundries' family attorney Steven Bertolino had confirmed that the family was told of the FBI's findings when skeletal remains were found Wednesday.
"We have no further comment at this time and we ask that you respect the Laundries' privacy at this time," he said in a statement.
That went out the window Friday. Jonathan Riches was another regular protester returning to Wabasso. He got there around noon.
Wabasso was about advocating for Petito, for others, he said, who were victims of domestic abuse or didn't have a voice.
"This whole month," said Riches, on Friday in a cap with the word "Resist" on it, "could have been nipped in the bud, if the (Laundries) had just told the truth. Some say leave them alone. But most say keep it going. It's interesting."