NORTH PORT — Staci Nettesheim commutes 20 or so miles to the North Port Aquatic Center, a $12 million outdoor waterpark of slides, pools, lazy rivers and concessions.
"I love it," Nettesheim, a Port Charlotte mom who pays nonresident fees, said of the Aquatic Center. "I just wish it was a little more affordable. Otherwise, I'd take more advantage of it."
Nettesheim and her son, Caleb, were at the Aquatic Center on Thursday for the "World's Largest Swim Lesson," a global drowning prevention campaign to get kids swimming. A handful of others arrived early under rain-swollen skies. Much larger groups were expected throughout the day. Lifeguards in red swimsuits darted about as instructors worked with parents and the children there for free lessons in the one-day event.
The pool had a healthy and upbeat vibe, partly because the message was about saving lives: Drowning ranks fifth among the leading causes of unintentional death in the United States, according to the Centers for Disease Control and Prevention.
Of every 10 drownings, two are kids 14 and under.
But the Aquatic Center wasn't always like Thursday, which radiated positivity. Due to construction delays, the pool closed for the season shortly after it opened in 2019. The pandemic and an approaching hurricane threw schedules and plans to the wind. To keep seasonal staff from scampering off, North Port placed lifeguards on COVID-19 sanitizing duties at city buildings, for example.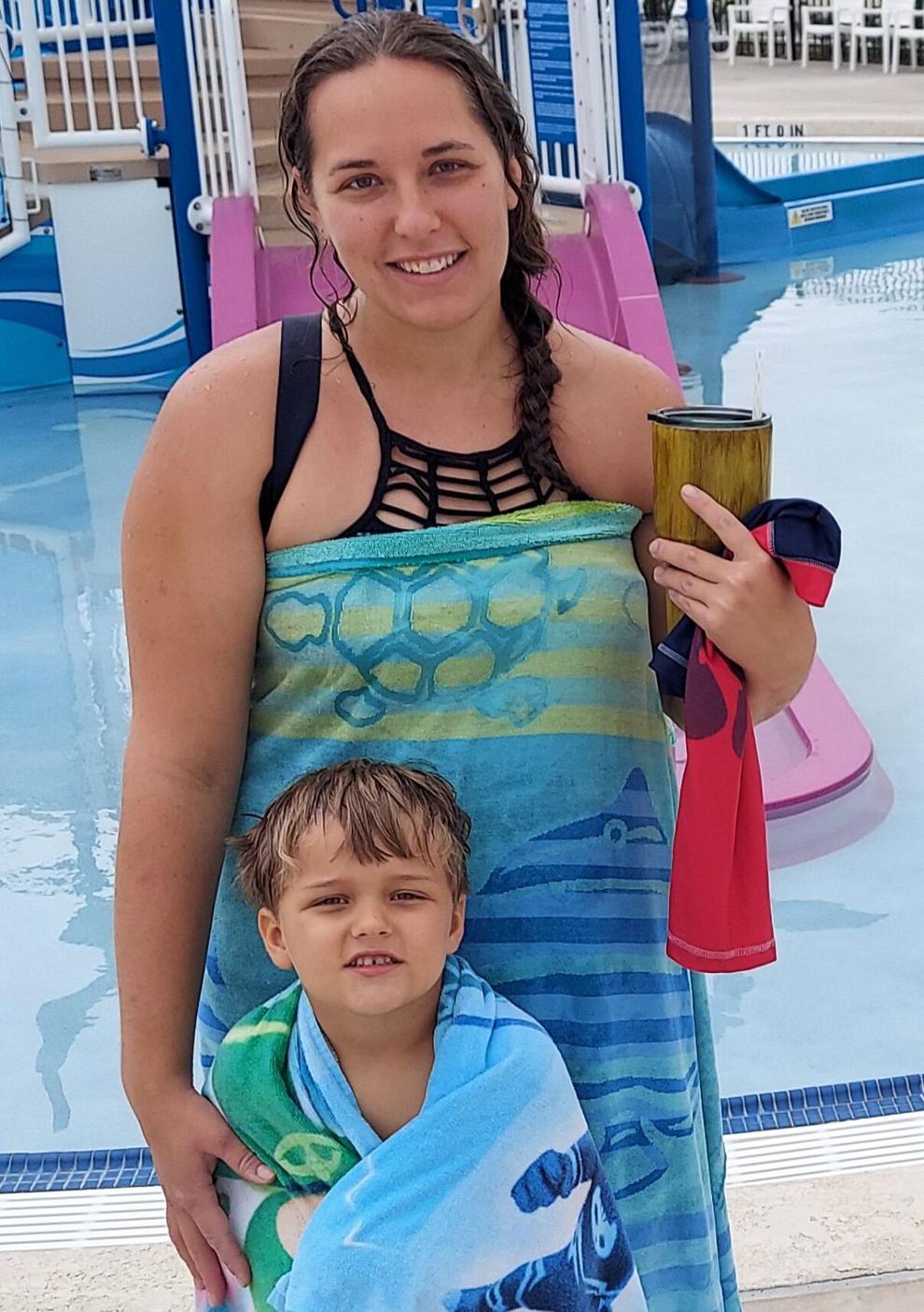 Despite that tidal wave of disappointments, which placed North Port in a defensive posture with the pool's reported $700,000 annual deficit, the Aquatic Center has turned a corner.
The pool in just 11 operating days in May, for instance, reported some $88,000 in admissions, $25,000 in concessions and more than $7,300 in rentals. March through April sales accounted for another $110,00, as well.
Concession sales are, in fact, doubled from early estimates. City recreation officials now project $200,000 in concession sales in the next year. A broader menu and package meal deals were driving that hike. Patrons are allowed personal water bottles at the pool but no food or other outside drinks are permitted.
"It keeps getting better and better," said Trish Sturgess, the complex's aquatics supervisor.
There are 1 million gallons or 8.3 million tons of water in the rivers, pools and kid splashpads at the Aquatic Center. Or the weight of 20 adult whales.
In all that wetness go seniors in aerobics classes, swim camps, a Venice-based water polo program, multiple classes to teach swimming. North Port High School also has a swim team practicing at the complex.
Recreation administrators jumped on the concessions' bandwagon when that proved to be a money-maker, Tricia Wisner, assistant director of North Port's parks and recreation division, said. Staff tweaked the menu — a $5 hot dog meal, for instance — included healthy snacks with traditional swimming-pool food. Concessions had $68,000 in seasonal sales as of Wednesday, she said.
The pool, Wisner added, with summer camps, other programs and rentals, "has been pretty much full since March … we have wait lists. There's optimism in every square inch" of the Aquatic Center.