PORT CHARLOTTE — "We are finally here," North Port High School senior class president Joel Thame said as he started his speech Thursday at the Charlotte Sports Park.
Thame stated the ceremony with the pledge of allegiance, and the concert choir sang the school's song "North Port Is Always In My Heart."
"After 13 years of school, we have all worked very hard to reach this milestone — today is our day," Thame said.
Graduating senior Charlotte Gillis delivered the first speech of the evening.
"Despite all our setbacks, we are here," Gillis said. "We have overcome our challenges with hard work and positive attitudes, and now it's our time to support our community."
Its setbacks were mainly COVID-related through the last two years. School was shut down from March 2020 and then, when it returned, masks became a part of life and many extracurricular activities were canceled.
The Class of 2022 celebrated its commencement ceremony in front of hundreds of guests at the packed stadium.
North Port High School Principal Shannon Fusco spoke to the graduates about their experience over the past four years.
"As you ready yourself for this next step in life, think about how you will use the skills you learned here," Fusco said, "If you feel what you learned here was not useful … reconsider that again in 10 years. My advice to you is to be more of a listener."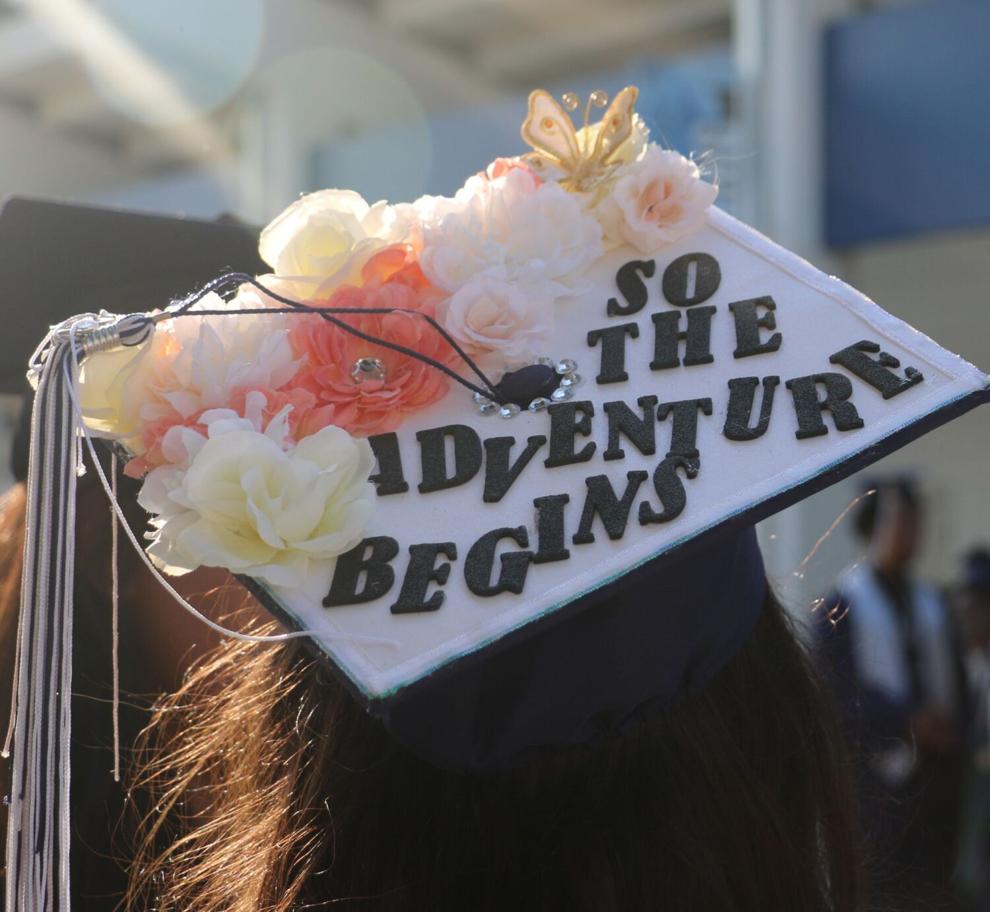 Family and friends of Melissa Aguilar-Valdera cheered and shouted as the graduate's name was called.
"I am so proud of her," said her father Alex.
Julia Kobzar, student body president, recalled the past four years in her speech.
"As freshmen, we were nervous and easily influenced," Kobzar said. "We learned to not be discouraged by failure. We learned to grow from it."
Kobzar gave her speech together with Evan Bertis-Sample, senior class treasurer.
"We hit an iceberg with COVID, but we pulled through the rocky waters and stayed afloat," Bertis Sample said. "We learned that our struggles help define us."
The class motto was "2022: The Ones to Look Up To."
After all the graduating seniors crossed the stage, Fusco proceeded with the conferring of diplomas, and Sarasota County School Board Superintendent Brennan Asplen was the final speaker at the ceremony.
"Congratulations Class of 2022," Asplen said. "I am so proud of all of you."