NORTH PORT — It's technically not a big league stadium, but watching the 2021 World Series baseball at CoolToday Park may be the next-best thing.
The ballfield in Wellen Park is the spring training home of the Atlanta Braves, and fans can view World Series games at the Tomahawk Tiki Bar, a second-level venue facing a huge video screen.
The Braves play the Houston Astros in a best of seven match-up that begins tonight. The Braves beat the Los Angeles Dodgers for the National League pennant Saturday. The Astros beat the Boston Red Sox for the American League title. The championship had been played 116 times through 2020. CoolToday opened March 24, 2019, with the Braves beating the Tampa Bay Rays, 4-2.
The start of the World Series had CoolToday in prep mode Monday, as fans rolled in for souvenirs at the Braves' Team Store, to absorb the giddy feel of a championship run. Quickie rain showers couldn't dampen that excitement, however.
And no 2021 World Series swag just yet, however. Those things were coming, a clerk said.
Outside the Team Store, Roger Bratcher awaited in-laws purchasing Braves' stuff.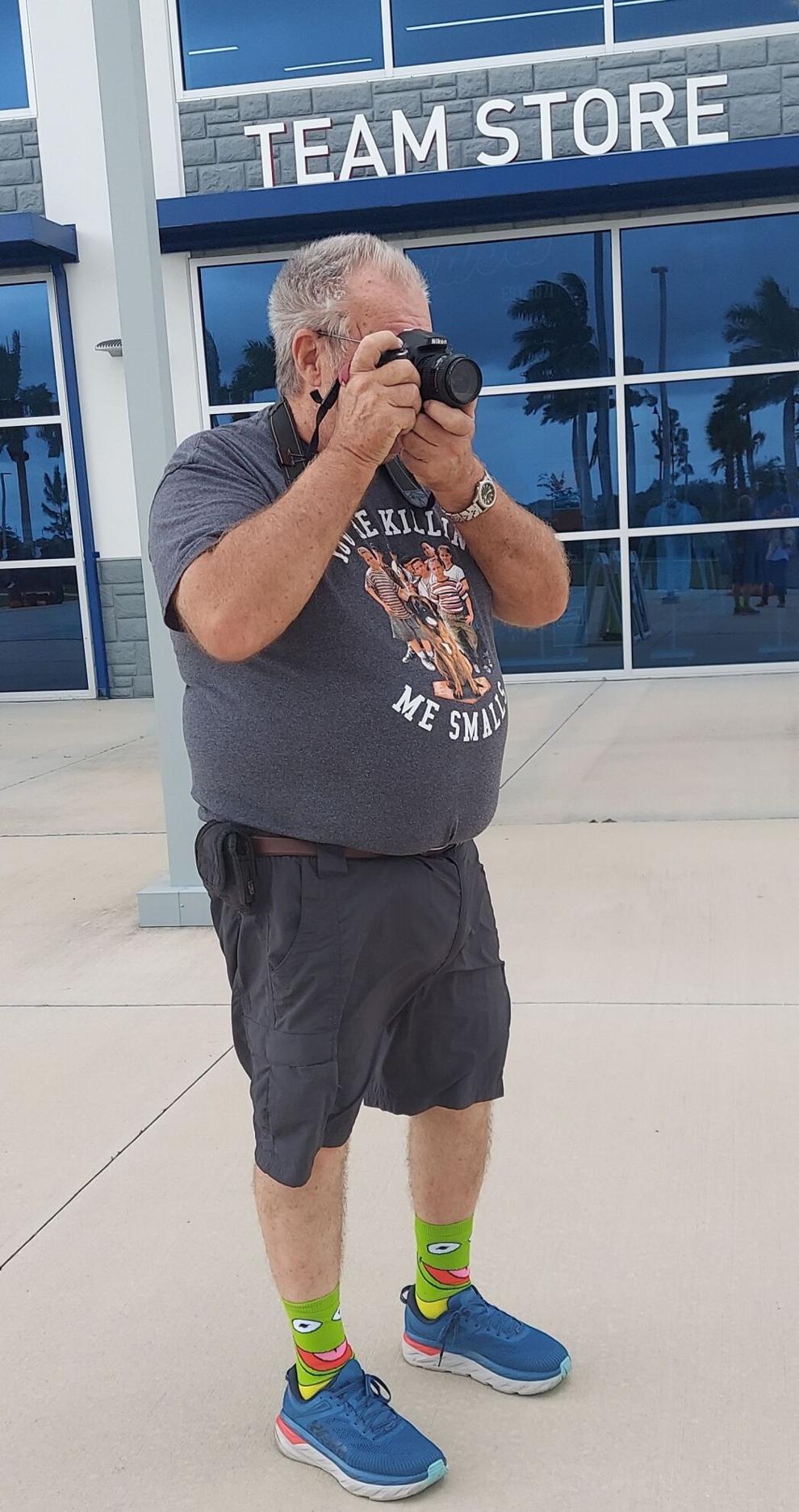 "After 26 years," he said of the team's last run at the World Series in 1995, "it's great. And a little crazy."
Team spokespersons, most in Atlanta for the series, weren't immediately available for comment on Monday.
But a Grand Rapids, Michigan, man had his story, snapping stadium photos in his cargo shorts, green frog socks and a shirt that read "You're Killing Me Smalls." You learn that Jim Aalderink in his time had visited 66 Major League Baseball parks, 201 minor league venues, nearly every closing game at old parks, and every first game at new ones, he said of a lifetime hobby.
His favorite was Wrigley Field in Chicago — before outfield billboards got added. He had even visited Dunedin, Fla., this season, temporary home of the Toronto Blue Jays, his favorite club.
"Coming back in March," Aalderink said of CoolToday, his first visit to North Port. "I was pleasantly surprised we were allowed to walk around."
Game 1 of the 2021 World Series starts at 8:09 p.m. CoolToday visitors can't wander the stadium, but the concourse area that includes the Tomahawk Tiki Bar and customer restrooms is open.
CoolToday Park is at 18800 West Villages Parkway, North Port. Check online for complete game schedules.