NORTH PORT — A large swath of raw land in an undeveloped section of North Port is scheduled for closing this week, according to listing details with the Sarasota-based broker.
That property in the Yorkshire section is listed with Ian Black Real Estate.
A spokesperson confirmed closing should happen by Friday. That property falls entirely east of Interstate 75.
The unidentified buyer reportedly is paying nearly $1.8 million for 91 parcels within the 390 acres, most contiguous or adjoining.
A North Port spokesperson confirmed the potential buyer sees North Port as a hot market and would sit on the land as utility hook-ups inch in that direction.
That North Port rides Sarasota County's fast growth is undeniable, the city's Economic Development division manager said.
"(North Port) is a value proposition," Mel Thomas said. "There's still reasonably priced land, there's accessibility, and there's a workforce that's considerably younger. And the quality of life … that's here."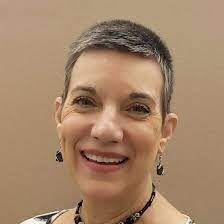 At 104 square miles and crisscrossed by roads, North Port is the heart of regional business development, experts insisted. Open space is comparatively affordable and centralized in Sarasota County's most populated town.
Next year could be especially hot, as utility expansions on Toledo Blade and Sumter boulevards begin, a first phase of the multi-billion-dollar Downtown Wellen Park opens, and a $25 million phase-in rebuild of Warm Mineral Springs starts. That is North Port's only recreation amenity clocking a profit. The site is a spa and several buildings dating to the 1950s.
North Port's rapid growth is matched by Florida's, as its estimated that 10,000 Americans will retire daily in the next two decades, or 4-6 million new Floridians by 2030, according to studies.
And experts insist most of those squeeze into 15 of the state's 67 counties, including Sarasota. North Port adds some 5,000 new residents each year.
The northward shift from Tamiami Trail to the Interstate 75 interchanges is where business action is headed, said Thomas, whose department directs land speculators and brokers. Things are percolating — rapidly — she said, as North Port adds utilities along Sumter Boulevard to I-75, and from Toledo Blade at Price Boulevard to I-75.
Water and sewer hook-ups are key. North Port is using millions of surtax revenue and state money to make that happen. Construction is imminent.
The Yorkshire property is within an Activity Center, one of nine in North Port. They are mixed-use commerce and housing zones. The Shire Activity Center is zoned for high density housing, among other commercial and light industrial uses. The color theme for structures within Activity Center No. 6 is deep medium blue, according to the city's website.
Yorkshire, however, remains undeveloped. Police working that vast area had ticketed or arrested illegal dumpers, four-wheel riders on private property and others misbehaving, a spokesperson said. In one instance, an ATV festival with vendors and up to 5,000 participants was documented.
Yorkshire is popular on social media platforms, ATV riders filming themselves and their friends, not all illegal, however.
Homeless camps, people asserting themselves as sovereign, meaning immune to local laws, and other lawless issues were also reported in Yorkshire. The sale of nearly 400 acres would shift the reality of a new era.
"We see pockets that are being developed," said Ashley Bloom with SVN Lotus, commercial real estate advisors. His firm had brokered an agreement on 500 apartment units in the Toledo Blade/Price area.
"North Port is developing at a very rapid rate," Bloom added.