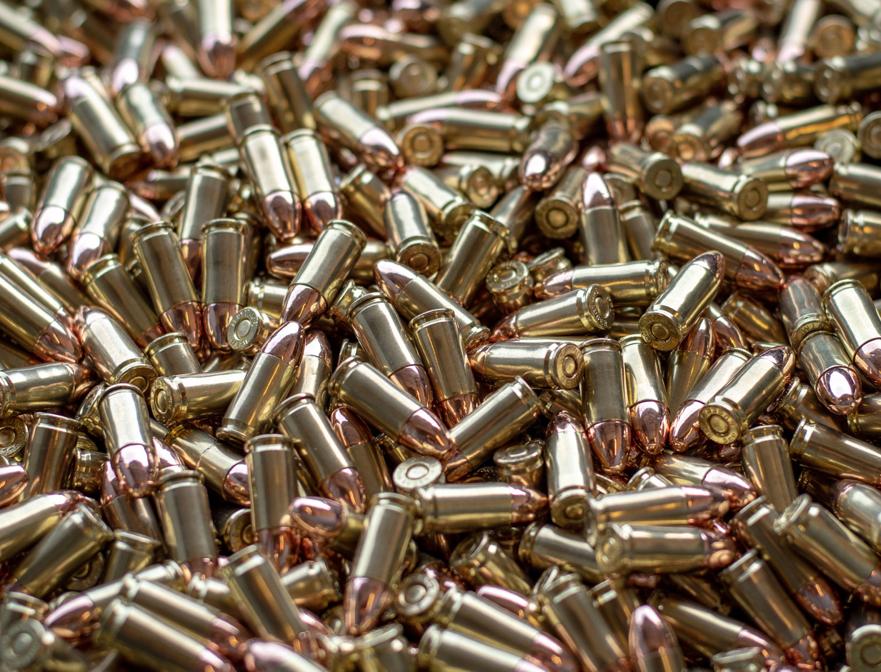 Those of us who — ahem — are a tad older in this world have certainly learned the lesson that the more we learn, the more we realize how little we know.
And that was the case for me with the story coming in at No. 1. It was at #3 last week but was shared so much that it catapulted to the top spot. Let me repeat what I said last week.
If you have not read this story, you should. The article, titled "Empty Shelves at Gun Shop," is actually a phenomenal look at supply and demand.
I must admit that when I saw this story appear in the Top Five last week, I had not read it yet. I truly expected to get a story about politics and, well, more politics. Oh, I was so wrong.
This article will teach you how decisions made years ago are affecting us today.
And I can't say more than that without giving away the details of this story.
You can find it at: bit.ly/3jyLBIZ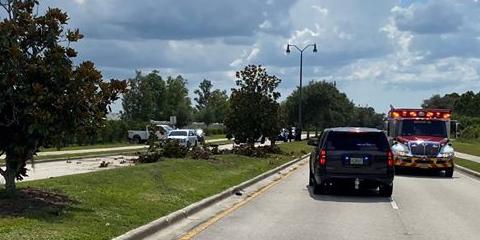 2 North Port police name teens involved in last weeks' car theft
OK, we've all seen this in the movies. Some people will steal a really nice car and get away without anybody noticing.
And then — THEN! — they start speeding, which leads to them getting caught by police.
And that's what happened in North Port. Apparently, two teens stole cars in Cape Coral and then made their way back to North Port. You can already guess what they did wrong.
Don't go 60 mph in a 25-mph zone. Police tend to notice those things.
When we published the original story, thousands of you read it. But when we ran a story where the police released the names of the teens, tons of you read it, making the story the second-most read article last week.
You, too, can read it at: bit.ly/3hQBqhq
3 Patient says Bayfront Health Port Charlotte exposed him to COVID-19
So, here's the story. A man goes to the hospital for heart problems. He gets put into a room with another man who spends the night coughing.
The next morning, the man goes to check out of Bayfront Health Port Charlotte. This is when a representative of the hospital lets him know that he got put into a room with a COVID-19 patient.
The man who thought he was going home was now told he had to spend the next 14 days in the hospital.
Bayfront Health representatives said they could not comment on the story, citing patient privacy. This story bewildered thousands of you — and then you shared it with others.
If you haven't read this yet, just visit: bit.ly/312A8Js
4 We're seeing former owners buying up their previous eateries, excelling
In this world of coronavirus news around the clock, I have not been able to say this in a very long time. Ready?
You guys really, really love your restaurants.
Before COVID-19 hit, we had some sort of restaurant story in the top five nearly every week. Then the Top Five featured mostly news stories about the virus and its effect on the community.
But this past week, a restaurant story popped into the Top Five at No. 4. Our business columnist, Sue Wade, wrote about restaurant owners who had sold their eateries and then watched the new owners not do so well. Sue focused on the former owners who bought back their restaurants and restored them to their former glory.
When you read this column, I'm sure you'll run across a few names that will catch you off-guard. "That was owned by somebody else?" you will think.
So, ready to be surprised? You can read the story at:
5 Sheriff: Punta Gorda woman arrested in double stabbing
Sadly, I must end this column on a serious note.
The story arriving at No. 5 is about a woman who is charged with stabbing two people.
Sonnoro Diamond Keller, 33, was packing up her belongings to move out of a residence when the homeowner arrived, expecting her to be gone, according to a Charlotte County Sheriff's Office report.
Keller allegedly grabbed multiple knives and stabbed a victim three times in the bicep, the report said. When the homeowner tried to intervene, Keller wounded her with a knife as well.
At one point, according to the police report, Keller picked up the homeowner and carried her back into the home.
You can read the full story at: bit.ly/2BIHXv5