NORTH PORT — North Port's Emanne Beasha stunned judges and the audience during Tuesday night's "America's Got Talent."
Emanne made it through the first round of auditions with high praise from all four of the celebrity judges.
She is known for her operatic voice and on Tuesday's "America's Got Talent" she stunned not only judges, but also the audience.
Emanne's mother, Megan Beasha said she's made it through the first round and those watching can expect to see her at the end of July.
"(I) feel so blessed that EB got to perform, she brought a lot of joy to people's homes," Megan Beasha said.
Emmane, who is called EB by family members, started singing while watching YouTube videos. She had no formal training when she began.
The 10-year-old's journey began three years ago singing "The Star-Spangled Banner" at spring training games for the Tampa Bay Rays in Port Charlotte and Boston Red Sox in Fort Myers.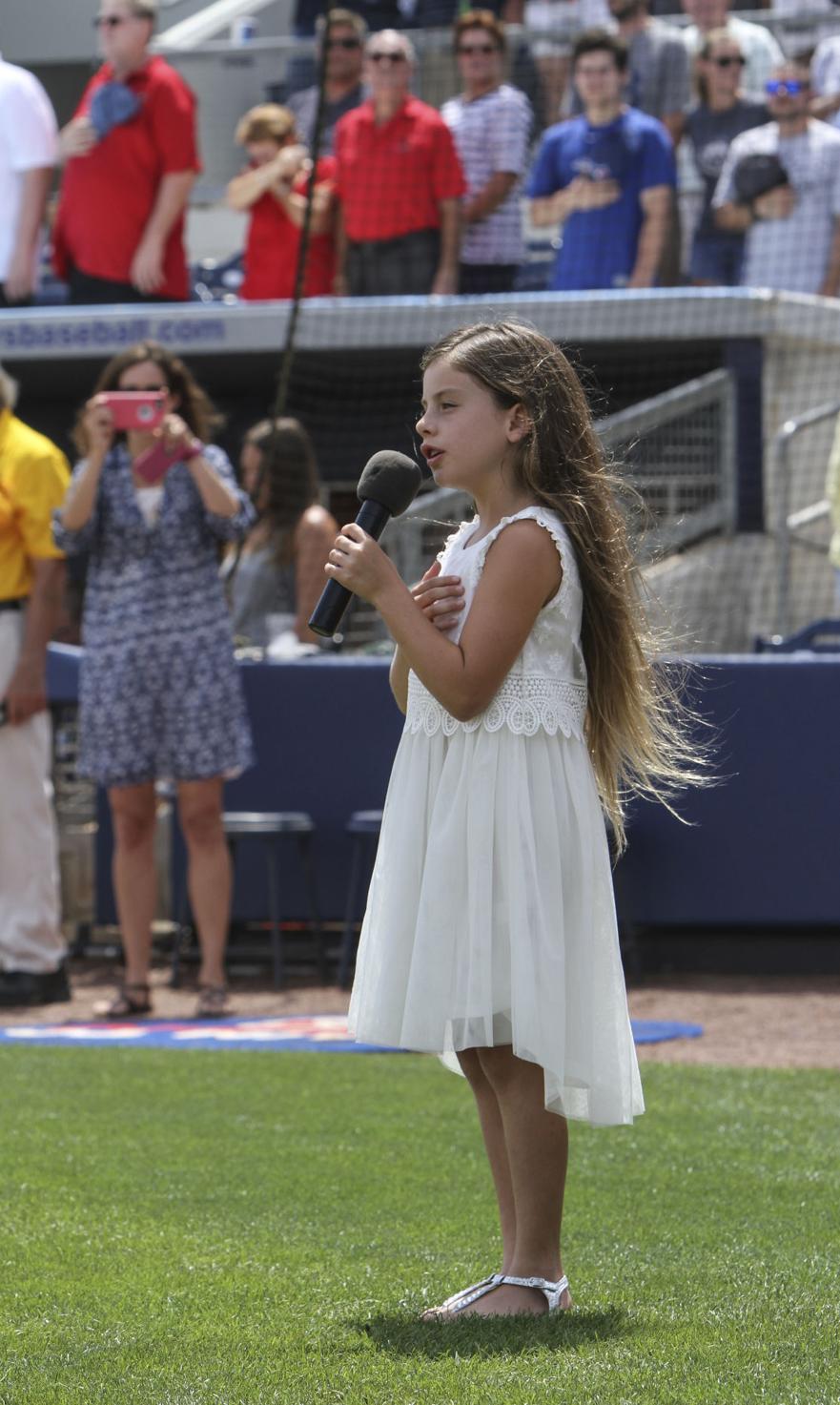 She was enlisted to sing the national anthem at North Port nursing homes; Daughters of the American Revolution meetings in the region and other veterans organizations in the area.
Emanne has also performed at the North Port Performing Arts Center.
She tried out for "America's Got Talent" three years ago but was rejected, her mother noted.
This isn't Emmane's first time in the TV spotlight. In 2018, she was featured on NBC's "Little Big Shots," hosted by Steve Harvey.
She was also featured in a Cirque Du Soleil show in Las Vegas. Emanne performed in "One Night for One Drop," which benefited One Drop — a nonprofit "dedicated to providing access to safe water."
The show featured the story of singer-songwriter Jewel, who had a variety of hits and Grammy nominations in the 1990s.
Emanne played a young Jewel and performed "Child of the Forest." That show was performed at Michael Jackson's ONE Theatre at Mandalay Bay.
In Tuesday night's airing of "America's Got Talent," the judges stammered as they spoke with her after her performance.
"How does that voice come out of that little body?" asked Julianne Hough. "Wow."
Simon Cowell also praised her.
"I mean seriously, that was unbelievable," Cowell said. "You are absolutely fantastic."
Howie Mandel told her he thought "your life is never gonna be the same and your dreams are about to come true."
"You're just a star, you know?" Gabrielle Union told Emmane.
For Emanne's family, her accomplishments so far are about appreciating the local community.
"For me, there is pride because it's North Port. If it was a bigger city you wouldn't feel that," said her grandmother, Dianne Ruffel.
Ruffel tells anyone who is willing to listen, she is Emmane's biggest fan.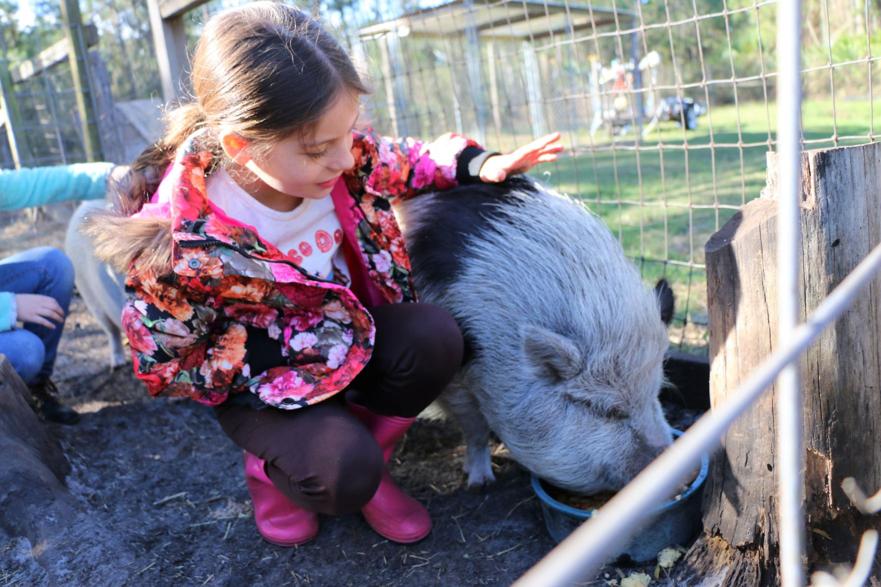 "It's been a fun journey for her friends," Megan Beasha said, adding she is surprised by the support from the community.
On North Port social media pages, the video of Emanne performing has received more than 300 reactions and more than 150 shares.
On the official NBC YouTube page for "America's Got Talent," it has received more than a half-million views as of Wednesday evening.
North Port City Commissioner Jill Luke celebrated Emanne's success. She said she felt pride and felt like she wanted to cry hearing Emanne say North Port.
"We have so much diversity in our city, and she's proof of that," Luke said.
Luke added she had heard about Emanne, but hadn't seen her perform. She called Emanne "amazing" after hearing her sing and on Wednesday afternoon she was looking up the video once more.
"Our kids are putting us on the map," Luke said.
It's a sentiment shared by Clare Harvey, youth director at the North Port Art Center.
Emanne participates in the summer camp there, which she's done since she was 5.
Harvey was looking forward to watching it, and said she thought Emanne had a bright future.
At the art center, she's just a regular kid.
That is something her mother is striving to embed in the situation. The family tries to keep her busy with things Emanne wants to try aside from singing.
Her family has been supportive of her journey.
Megan said they let Emanne dictate what she wants to do — and in the end she hopes that she is a well-rounded adult.
"I want her childhood to be as normal as possible," Megan Beasha said.
That means Emanne takes part in swimming courses, art classes and learning dance.
She keeps busy doing normal kid things, like playing with slime, watches cartoons, plays with her brothers, and just enjoys time with her family.
Emanne said her goal is to be relaxed and enjoy summer.
Megan Beasha said she wants to make sure her daughter has a normal life.
"It is really special, we got this opportunity," she said. She added the family will do this until Emanne doesn't want to anymore. She'll trust her on that call.
"I think at the end of the day she has a good head on her shoulders," Megan said.
Emanne Beasha can be found on Facebook.
"America's Got Talent," airs at 8 p.m. on Tuesday on NBC.