NORTH PORT — If you are a resident of the city of North Port and registered to vote, today is your chance to help select the next city commissioner.
The Sarasota County Supervisor of Elections Office has set a special March 9 election to decide a replacement for former District 1 North Port Commissioner David Iannotti. He finished first in a three-way race in August, then won the seat in November, but resigned in December citing health issues.
Three candidates running to fill that vacancy are Alice White, Walter "Walt" Grzesnikowski and Joseph Garren. We asked each some questions: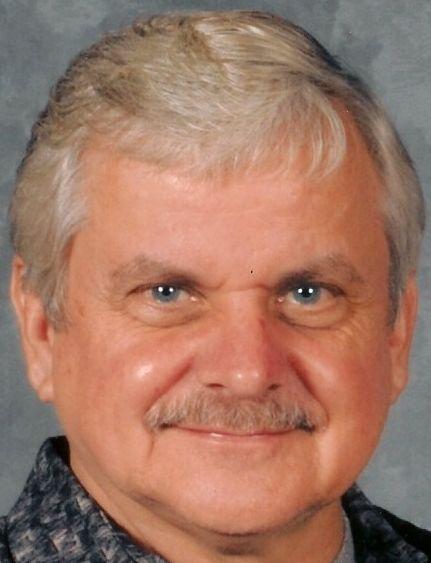 Walt Grzesnikowski moved to Florida from Pennsylvania years ago, and has been developing car washes for the past 10 years.
I believe I can offer some out-of-the-box approaches and alternative ways to address problems and situations.
What are your top three commission priorities?
1) Bringing in businesses, the kind that hire high-income workers, such things as aircraft component manufacturers and the like. 2) Investigating cell-tower viability and why we are lacking. 3) A way of recruiting a city manager from within our city. We have plenty of highly talented people right here in this city, why don't we work on a path for finding, grooming and recruiting someone from here, who cares about here — not someone building a political resume — is going to stay here, has roots here. And wants to work for his/her town.
How do you picture North Port in 20 years?
A great place to live and raise a family, safe, secure and a nice balance of industry, professional offices and entertainment.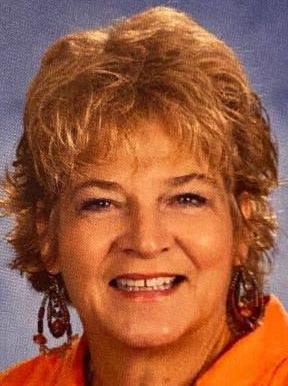 Alice White is a retired teacher who has lived in North Port for 30 years. She's had various entrepreneur-business ventures (Welcome to North Port, the Coffee Café, Pie-licious Bake Shoppe), and community and municipal involvements like initiating the Tree Festival, Tour de North Port bicycle ride, as well as large-scale tree planting and beautification projects throughout the city. She was involved with the adoption of the city's 1997 Comprehensive Plan and subsequent rewrites to the Unified Land Development Code, and she's founder and chair of People for Trees.
Because I would be the people's advocate and push for solutions, and not just settle for answers. I would advocate for three things: our quality of life, for responsible growth and use of our tax dollars, and to be the voice of the people.
I have a well-documented 30-year history of speaking out and speaking up for the people of North Port while being dedicated to caring about our quality of life without having any obligation to do so. I have no hidden agendas. I have simply been passionate about making positive changes in our community.
I would advocate for responsible growth and use of our tax dollars. North Port will continue to grow, but it needs to be sustainable growth that will not become a tax burden for the residents.
And as a 30-year resident, I can attest to numerous tax bill increases. We need to control our spending and plan for financial sustainability, a plan that will be respectful of the financial obligations expected to be shouldered by the taxpayer. And we need to have a management plan in place for our natural resources, one that is fiscally responsible as well as to provide for our continued quality of life.
What are your top three commission priorities?
The commission as a whole needs to determine priorities for the residents and work toward a consensus for what those priorities should be. At the top of my list would be to protect the residents' quality of life, control spending, and be continually anticipating our future growth and the challenges that come with an ever-increasing population.
Long-term planning and preparedness will go a long way in assuring us long-term prosperity through fiscal responsibility.
How do you picture North Port in 20 years?
I would like to see North Port have become a truly multi-faceted community, offering a high quality of life with multiple amenities which attracted a qualified workforce that led to the high-quality, high-paying job and career opportunities that subsequently came to North Port as a result of our dynamic city.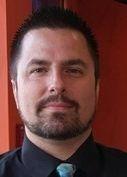 Joseph Garren was born and raised in and around the Chicagoland area. He has been a quality control engineer for a company that makes bellows for the aerospace industry locally.
I would like to serve the community that I have come to love. Being a former Illinois resident, I have witnessed first-hand what bad policy and fiscal mismanagement can do to a state and its residents. I've never run for public office before and I think I would bring a fresh perspective to local government.
What are your top three commission priorities?
My first priority as commissioner would be to focus on attracting higher-paying jobs to the city of North Port. Job creation, supporting our local businesses and economic development are more important than ever as we are making our way through the pandemic. We need to support our local businesses — they are the lifeblood of this community. North Port offers many jobs in the retail and food service industries, but residents need to travel outside the city to earn higher-paying jobs. Attracting companies to the city would also help alleviate future tax burdens and would provide benefits to the city and its residents in the long term.
Another priority would be to keep taxes low. We should be looking for ways to rein in spending where possible and help the city avoid unnecessary legal issues. Another priority would be to bring tourism and ecotourism to the city as another form of generating revenue. We have such a unique city with beautiful natural resources like the Myakka River and Warm Mineral Springs that I feel, if implemented and promoted properly, can be a great source of enjoyment and financial benefit for North Port and its residents.
How do you picture North Port in 20 years?
With the right leadership, the city of North Port will be the best place to live, work and play. Cultivating an environment that promotes a thriving job market, low taxes, preservation of our natural resources, along with offering amenities for families to enjoy.