WINTER HAVEN — On Sunday morning, customers sitting on the patio at Egg Haven will be treated to more than their favorite breakfast dish.
The Chain of Lakes Cycling Classic is returning this weekend and the second day of the two-day race will see cyclists tearing through the streets of downtown Winter Haven. A modified route will move the course south this year, with a course that goes as far north as Avenue A SW and on its south end loops around Grove Roots Brewing on Avenue D SW.
Organizing officials from Top View Sports and Polk County Tourism and Sports Marketing believe the exciting new course will only enhance what is already an exciting, urban style of bicycle racing.
"I think what people don't realize is how fast these people who are racing will pass you and just how close they'll get to each other," explained Jessica Roberts, the content manager for Polk County Tourism and Sports Marketing and an avid cycling enthusiast. "It's a great lesson in physics just to witness the cornering."
The event, which is in its 11th year, spans two days and two courses. On Saturday, March 9, participants will take part in the road race and time trial portions of the competition in the Lake Buffum area, east of Alturas Then, on Sunday, March 10, is what many view as the main event — at least as far as spectators are concerned. The criterium portion of the competition features a tight, urban-based route through the streets of Winter Haven. Winners will be based on performance in all three portions of the competition.
The Chain of Lakes Cycling Classic kicks off the season for the Bill Bone Pro-Am race series, a Florida- based bike race series. According to Tim Molyneaux, the president of TopView Sports, it is an event that attracts competitive cyclists from around the southeast United States.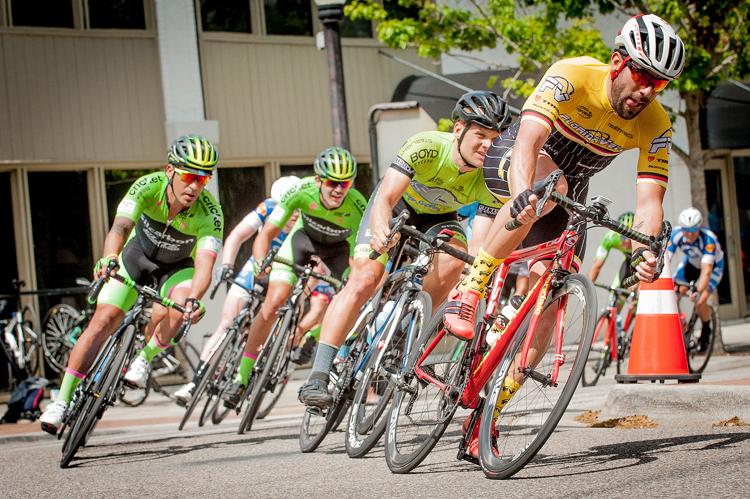 "Because we've been doing it for quite some time, there are people annually who schedule trips around the race," Molyneaux said.
The Bill Bone series is cumulative and runs through October. As for the Chain of Lakes Cycling Classic, organizers anticipate around 300 cyclists competing per day. Registration for the event is still open and will through Thursday, March 7. More information on registration, as well as the race format and the course maps, is available at topviewsports.com/events/event/ chain-of-lakes-cycling-classic/.
According to Roberts, the event is worth checking out for cyclists and non-cyclists, alike.
"To me, it's just beautiful to watch — you've got really talented people who are putting it out there," Roberts said. "We would like the general public to just come out and watch because it — whether you ride or not — it's interesting."