BARTOW — Thanks to a new accreditation, Polk residents can now think of the Polk County History Center as the county's own mini-Smithsonian.
The organization, housed in the old Polk County Courthouse in downtown Bartow, was recently awarded accreditation by the American Alliance of Museums, which puts it in an elite group of museums that includes the Smithsonian Institute.
According to Historic Preservation Manager Myrtice Young, this is the culmination of years of research, documentation and digging through its artifacts to meet the rigid standards the accreditation requires.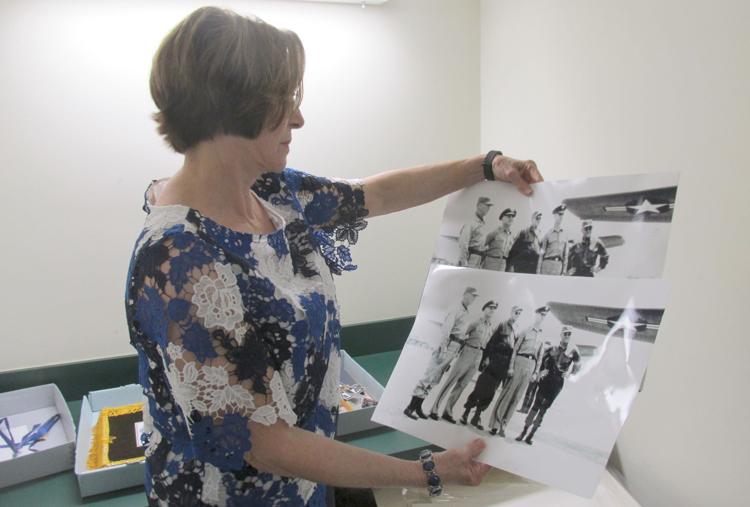 "We've worked hard for years to reach this goal," Young says. "It's taken the entire staff and a handful of dedicated volunteers to reach this goal, making the History Center one of the finest museums and research libraries in the state."
The accreditation brings national recognition to the museum "for its commitment to excellence, accountability, high professional standards and continued institutional improvement," Young explains.
"We can claim to be 'Polk Proud,'" she says, "Our community is assured of the commitment that we are upholding the highest professional standards for education, public service and collections care established for the museum field."
She adds that the stamp of approval underlines "our continuing commitment to excellence."
To get this seal of approval, the museum staff had to sort through, identify and carefully catalog 4,040 objects; 7,776 photographs; 1,193 archives; more than 12,000 books; 689 maps and nearly 700 boxes of special collection — as well as document how they were kept.
"We had to make sure everything was properly noted, preserved and, for those things on display, see they were carefully maintained in climate-controlled spaces," Young says.
All that had to happen in a building more than a century old.
The former county courthouse that served as the criminal justice and government offices center on Main Street in Bartow for decades was closed years ago and underwent massive restoration in the late 1980s and early 90s to emerge as the Polk County History Center and Genealogical Library.
"The restoration removed changes that were made to the original building so it could function as court and government offices," Young explains. "All (of) that had to be undone and redone so the building was brought back to its origins."
The original mosaic floors are there, the moldings were enhanced with colorful stencils and the courtroom railings were painstakingly reconstructed. The exterior recently underwent re-mortaring and its light fixtures were repaired.
None of this was cheap, but most was paid for through state historic preservation grants, with some costs borne over the years by the Polk Board of County Commissioners and taxpayer support.
The building, which has several permanent Polk County-centric displays such as the "1912 Courtroom," also has several galleries for changing displays. Now, for instance, there's a collection of women's fashions on loan from a collector and a display on Polk's contribution to World War I.
Several years ago, the museum housed a special collection centering on the Civil War, just to name another exhibit that drew visitors to the Bartow facility.
The museum has also been the site of traveling displays, such as a recent one on how labor has developed that was on loan from the Smithsonian.
"With this accreditation, we're now in a position to obtain more displays and this gives us a leg up when we want to bring these to Polk County," said Young.
One of the most recent acquisitions, the preservation manager says, is a large collection of items, documents and art presented to the museum by the family of one of the county's prominent figures, the late U.S. Army General James Van Fleet.
In addition to the relics, the History Center is also the home of an extensive library aimed at genealogical research.
"We have archives available that don't just cover Polk County," she explains.
The Center is also an education center, with outreach activities for all ages, including one of preschool children as well as providing an off-used field trip site for local school children.
The museum and library has a staff of six full-time workers, augmented by volunteers. The museum/library has an operating budget of almost $700,000 per year.
"People need to realize what a precious resource this is," Young says. "It is part of all of us, and it's up to us all to see that it isn't lost."
The History Center is open to the public from 9 a.m. until 5 p.m., Tuesday through Saturday.