WINTER HAVEN — The building at the corner of Avenue A NW and Second Street NW in downtown Winter Haven is most readily identified by the bank it houses on its first floor.
Recently, though, there was an additional business name added to the building's exterior.
And while many residents of the Chain of Lakes City may not know much about what 3B Medical, Inc. is — the firm specializes in sleep and oxygen therapy products — the revenue growth and product innovation taking place out of the office are things to be excited about.
Just ask Inc. magazine.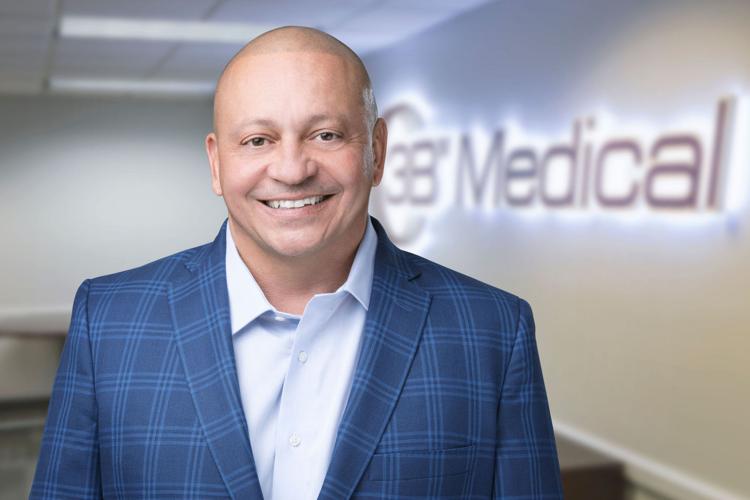 In response, CEO Alex Lucio says that the firm didn't necessarily seek out the recognition, but that it is nice to have nonetheless.
"It feels really good to be recognized," Lucio said. "When they announced it, everyone here gets excited because everyone wants to be part of something that is growing and that is successful."
Lucio has been with the program since its inception and has helped direct its growth.
The locally-based company is on pace to earn $20 million in revenue in 2019, which would nearly double the $11 million in revenue it brought in during 2018 and is a far cry from the $6 million it earned in 2017.
3B Medical's signature products are its sleep therapy products. The company was co-founded by Tom Thayer, in part, to help meet the real-world needs of someone close to him who was struggling with pulmonary fibrosis and a lack of quality products on the market.
The company has expanded into oxygen therapy — it's newest product is a portable oxygen concentrator — and is eyeing other opportunities for growth, but the originating idea of solving a problem is still at the core of its goals.
"I get really excited by finding a problem and solving it," Lucio explained. "I've met patients using our stuff and sometimes it hits close to home."
Recognition has come along with the innovation. The Lumin Bullet, one of 3B Medical's signature products, placed third recently at the Medical Design Excellence Awards.
The firm originally was located in Lake Wales but relocated to Winter Haven, first setting up shop off of Overlook Drive. Earlier this year the firm moved again, this time to its current location above the Wells Fargo bank in downtown Winter Haven, a move Lucio says has been well-received by staff.
"The staff loved the move — there are more lunch opportunities within walking distance," Lucio said with a chuckle, adding, "I think all the employees here appreciate that downtown Winter Haven is convenient to some things but doesn't have the problems of a larger city."
With revenue trending up and the positive exposure from the Inc. ranking sure to open more doors, the company is eyeing even more growth — which could mean more quality jobs in Winter Haven.
And, of course, there is the continued opportunity to help people with their products.
"It feels good to provide a product that has a real need," Lucio said. "Sleep is important. Oxygen is important."
Contact Steven Ryzewski at sryzewski@d-r.media.