Bayfront Health PG nurses, staff honored with vintage car parade
By DANIEL SUTPHIN Staff Writer
PUNTA GORDA — Classic cars were on parade Monday morning in the Bayfront Health Punta Gorda parking lot to honor the hospital's nurses and staff for National Hospital Week.
National Hospital Week began Sunday and runs through Saturday, honoring every hospital, health system and person who helps keep communities healthy.
"It feels good to give back because they are in there every day, working in dangerous conditions," said Lee Royston, president of the Vintage Motor Car Club of America, S.W. Florida Region. "They're putting their time and their lives on the line. What's to say they don't go home and take something with them? It just makes me and the club feel good that we could at least do this."
The club also gave two large sheet cakes to hospital staff, as well as to workers at the Riverside Behavioral Clinic across the street.
"We greatly appreciate this," said Jennifer McManus, director of EMS at Bayfront Health. "We're not only honoring our nurses but all of our staff, our food service workers, our EVS staff who does the cleaning, our techs ... everybody. So, it's really an honor to have them come out."
A mini parade of classic cars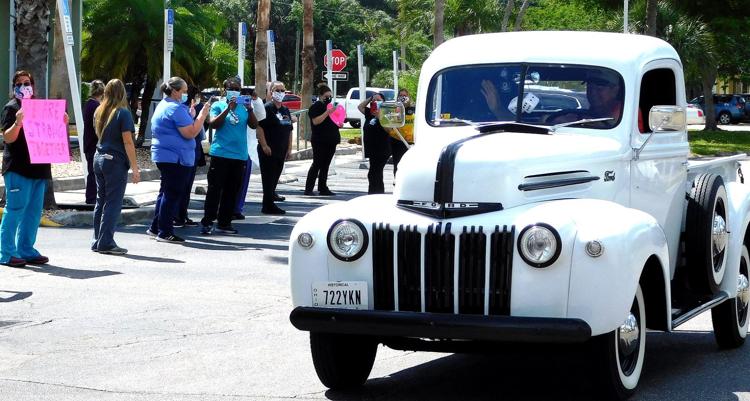 Vintage Car parade for Bayfront Health Punta Gorda hospital staff
Good cheer all around

Community makes a difference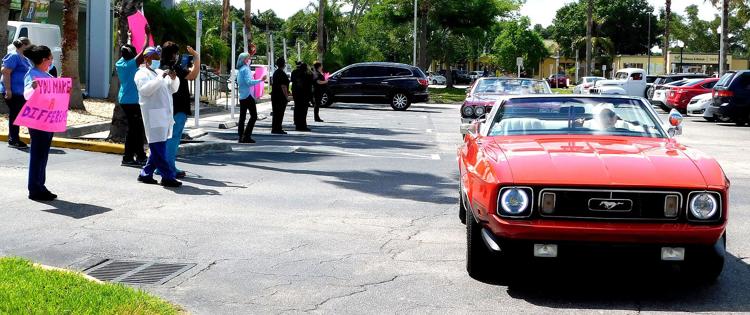 We are strong together

Soaring through the struggles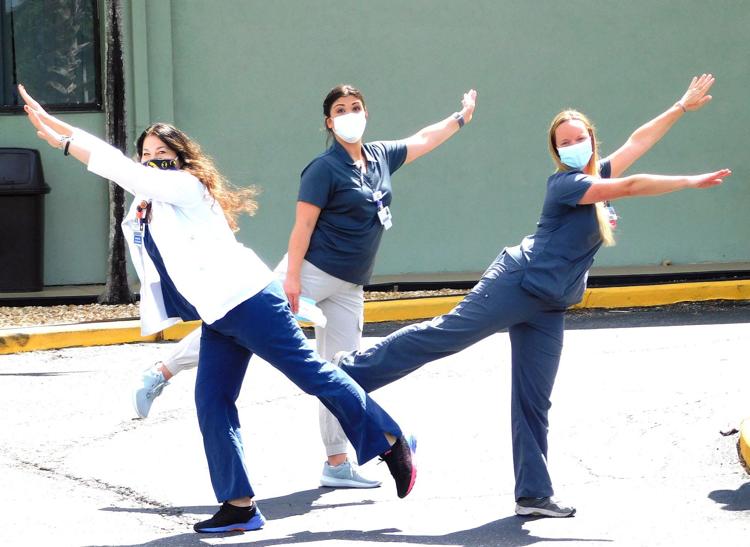 Happy Hospital Week