A Fort Myers boat building company is considering a move to Charlotte County.
Commissioners on Tuesday will be asked to vote on an economic incentive package for Latitude Tournament Boats. The package offers $35,000 in incentives if the company opens a shop here.
The company is considering a location on industrial land at the Punta Gorda airport. The site includes a lake where the company could test float its boats. Latitude hand-builds boats for fishing.
Latitude says it would ultimately bring 15 jobs paying an average of $43,330. This is 15% above the average wage in Charlotte County. The county would pay the company $1,000 per job.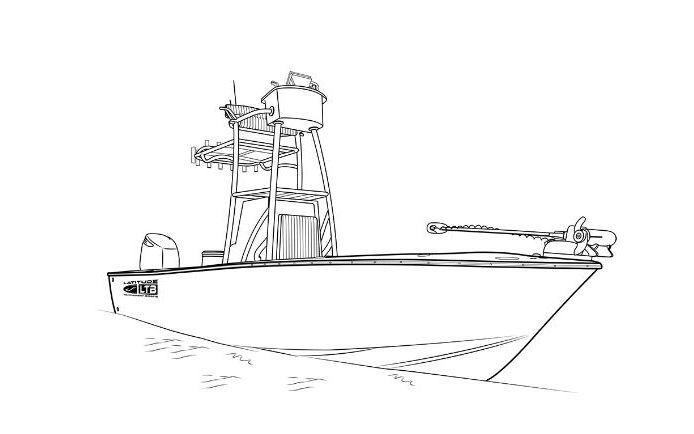 Latitude also would build a 20,000-square-foot manufacturing facility costing an estimated $1.5 million. As an incentive to spend capital, the county would give Latitude $1,000 for every $100,000 it spent up to a maximum of $20,00, payable upon occupancy.
Funding for the incentive would be from a business recovery grant program implemented by commissioners in 2011.
Another boat company, Metalcraft Marine, considered moving to airport land from upstate New York in 2019. That deal was complicated by the fact that Metalcraft wanted to buy land that the airport was only allowed to lease, Economic Development Director Dave Gammon told the Sun earlier. He has said earlier that he has not heard from Metalcraft about whether they are still interested in moving here.
Gammon could not be reached for comment on whether Latitude wants to expand in this county or switch locations from Lee County.
Also up for decisions Tuesday:
• Approving the pass-through of a state grant of $611.5 million to Charlotte Behavioral Health Care for emergency generators and other resiliency related construction. The purpose is to ensure that the center, which serves the entire region, is not shut down by major storms and flooding. The center serves vulnerable clients that require daily medications and counseling as well as some residential services. During Hurricane Irma, the center was forced to close for 14 days, the application states.
"Behavioral Health and Substance Use treatment has very delicate protocols ... Interruptions of treatments may also lead to jail, hospital admittance, or in some cases homicidal or suicidal actions," the grant application states.
Charlotte County government is providing fiscal oversight of the project.
• Approving the transfer of 13 affordable rental homes from the county to three local non-profits vetted for service to low income residents. The county has been planning to give these rental properties to social service agencies to get the county out of the landlord business, Housing Director Colleen Turner said. The residents will have extensive case management from their new landlords.
Punta Gorda Housing Authority and Peace River Community Housing Partners are required to keep the properties as affordable rentals "in perpetuity." A third non-profit, Community Supported and Assisted Living, is required to keep them affordable for at least 20 years. They must rent only to low income tenants and they must submit annual reports ensuring property maintenance and eligible households.