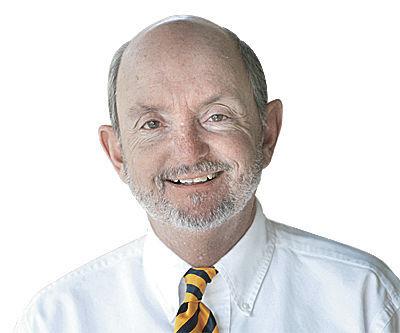 Clay Kirby, 23 years old and a recent graduate of University of Massachusetts, saw the freshwater pond and it was enticing.
He and some friends were spending the day in Cape Cod and found themselves in Orleans, wanting to cool off, but not in the ocean.
"I was just messing around. I think I still had my clothes on when I went in," Kirby said of his swim.
But, when he came out of the water, his UMass class ring was missing.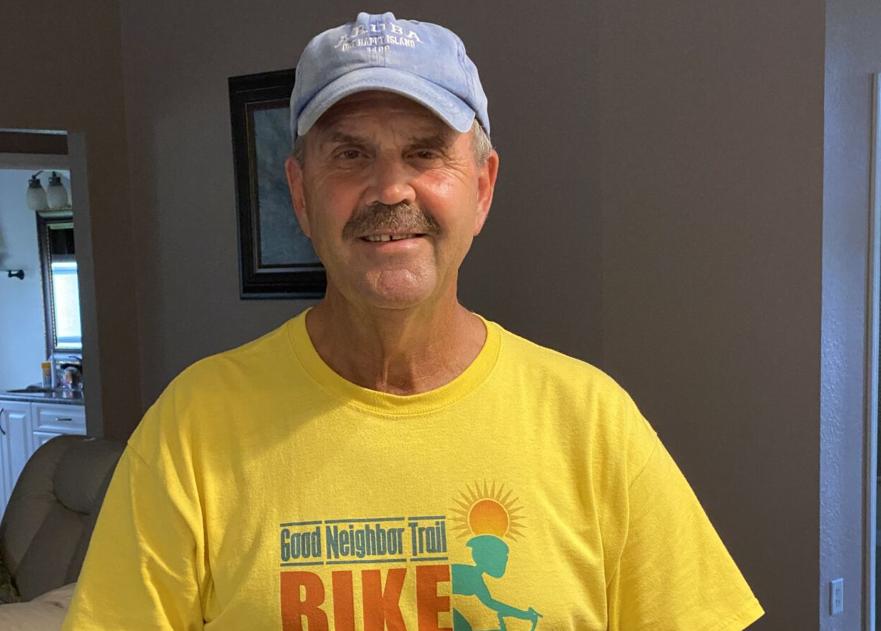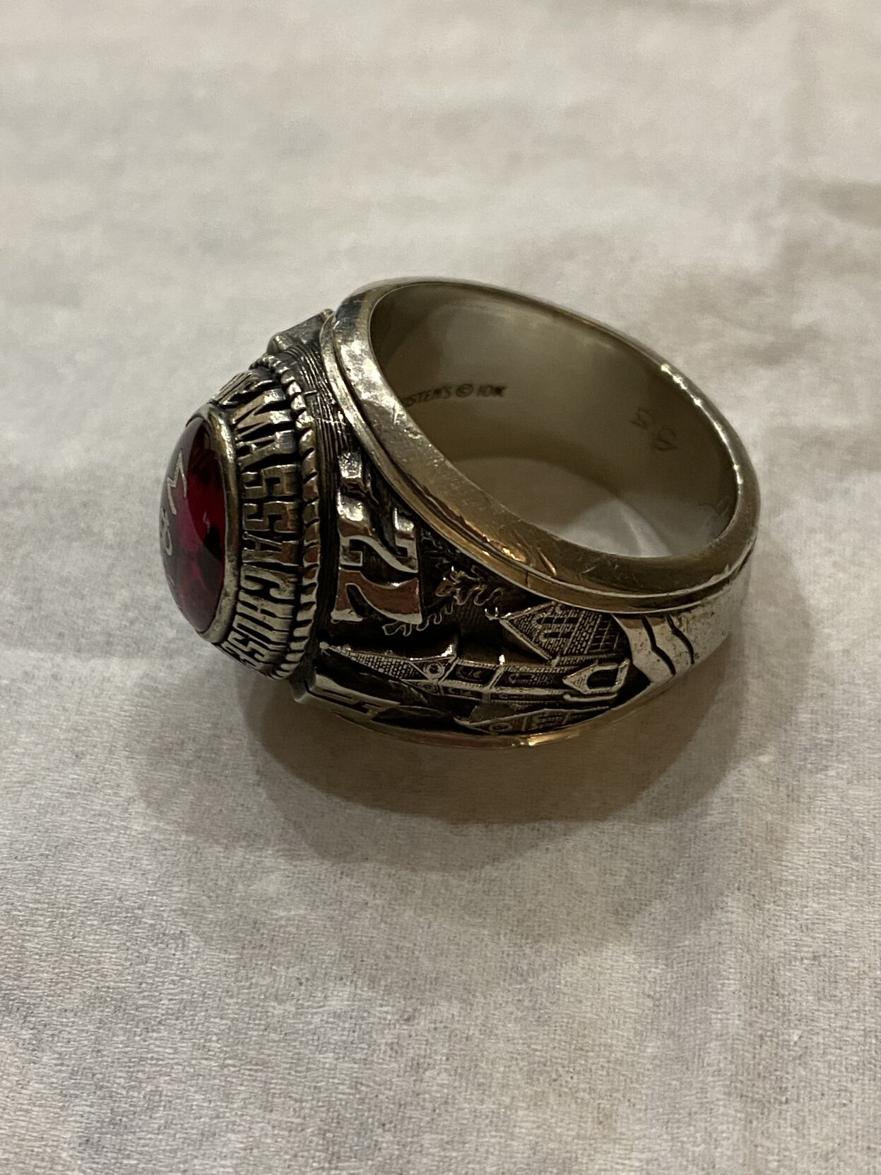 "I never tried to replace it," he said. "You don't really wear something like that. It's big and clunky."
Life went on. He moved to North Carolina, married his wife Vickie and lived a good life.
Seven-and-one-half years ago, the couple sold their home in North Carolina and had a decision to make. They had a daughter in Virginia Beach, Virginia, and a son in Punta Gorda, Florida.
"It turned out to be a no-brainer to live closer to the son. It's warm here and there are a lot of retired people and I like to play golf," Kirby said.
Kirby, now 71 and a resident of Deep Creek, was on the 19th hole a few days ago, enjoying some refreshment when his wife called him.
"She said, 'You won't believe someone found your 1972 class ring,'" he said.
Luke Berube, who calls his hobby Ring Finders, was moving his metal detector around when he got a hit on some sand in Orleans, Massachusetts. There, 18 inches deep, was Kirby's 10 kt. gold class ring.
"He said he normally can't find something 18 inches deep," Kirby said.
Berube, who has gotten quite a reputation for finding rings and other metal items and has a following on YouTube, put in a lot of effort to track Kirby down. He noted that Kirby's fraternity, Sigma Phi Epsilon, was engraved on the ring along with his name. He contacted the national office of the fraternity and gave them the name and the graduate year and got Kirby's name.
"He Googled an obituary of my mother and saw my name. Somehow, he got my cellphone number."
Berube wanted no money for the ring. He never accepts money for items he returns — even for a 1943 ring he returned once to a war veteran. But Kirby sent him a full-faced swim mask anyway.
"I told him all about Punta Gorda and said he should come down with his metal detector and maybe he could find some gold doubloons," Kirby said.
The whole adventure has Kirby ready to buy his own metal detector and begin treasure hunting.
"If I do, Luke told me to carry a quarter in my pocket so if I find a ring or something more valuable, I can just drop the coin and anyone who saw me won't come up to me and claim the ring is theirs."
Good advice.