PUNTA GORDA — Local officials and representatives of Meridian Senior Living broke ground Thursday morning on a new assisted living community in Punta Gorda.
Development of The Meridian at Punta Gorda Isles, 2001 Aqui Esta Drive, has been in the works for years.
Meridian will provide a "premier senior living" community with a focus on memory care therapy for its residents, representatives say.
The 127-unit, 116,000-square-foot senior living community will be spread over three floors and will include studio, one-bedroom and two-bedroom apartments.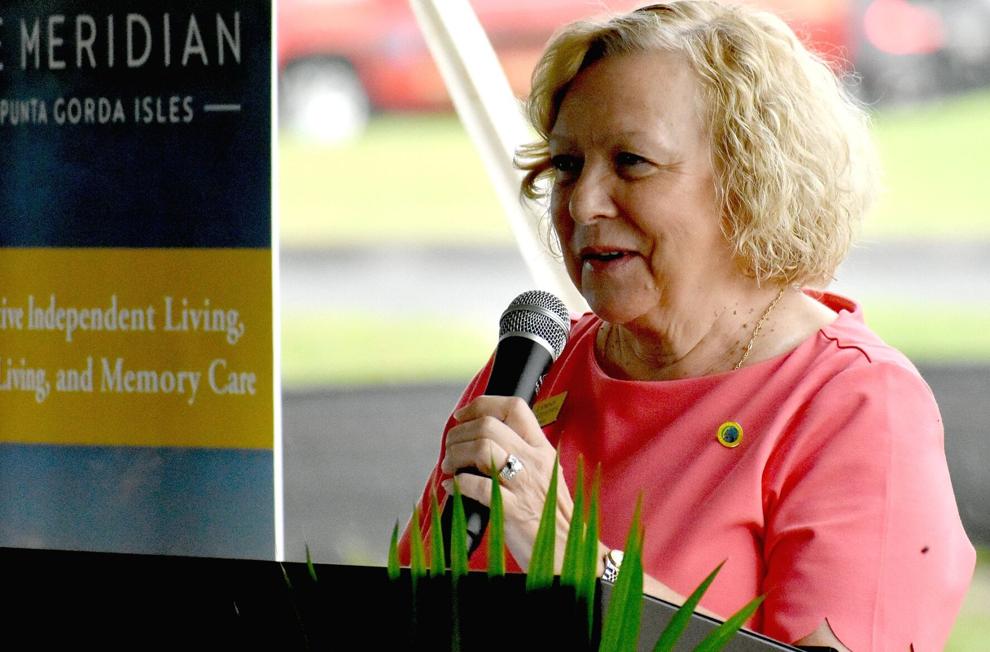 "I am very excited for this day to happen," Mayor Lynne Matthews said. "It's been a long time coming — we've been working together (with Meridian) for the better part of four years. Meridian has been working on this project for close to seven years."
Meridian representatives have been working with the city to modify their original plans so the new community fits into the overall look of other houses in the PGI community.
"It's going to be a lifestyle for those that live in the facility and we are looking forward to it to help keep our community together," Matthews said.
Punta Gorda has needed additional senior living options — especially in memory care — for some time now, according to Dan Castleberry, Meridian chief investment officer.
"For too long, residents of Punta Gorda including the PGI down to Burnt Store Marina have had to watch their loved ones, friends and neighbors move away when the time came for senior living needs due to lack of availability," he said. "Our view was that if you retire and live in Punta Gorda, you should be able to stay in Punta Gorda when it's time (to go to that next stage in life)."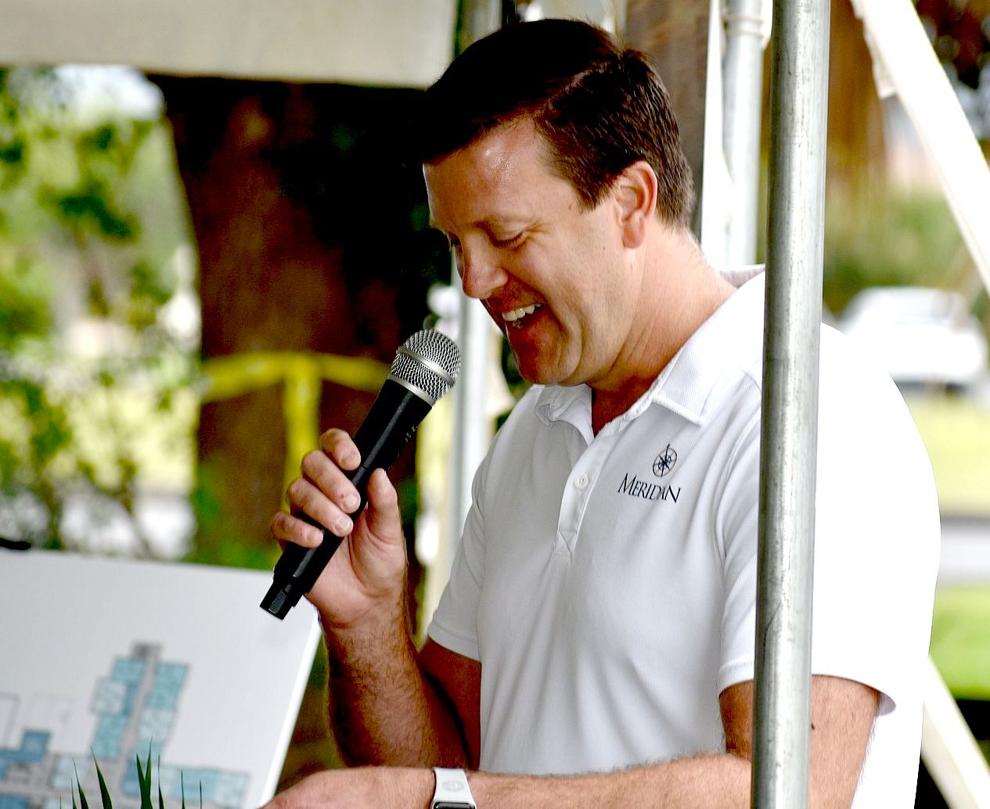 Community amenities will feature a dining room, bistro and bar, a coffee bar and lounge, a billiards room, a theater, a salon with massage room and many other options.
In the memory care neighborhood, private or companion suites are offered for family members with Alzheimer's disease, Parkinson's, or other types of dementia. Enhanced security and attentive care is also provided in this neighborhood, as well as space dedicated to hosting Meridian's Montessori Moments in Time memory care program.
Kevin Carlin, Meridian chief sales officer, said they design individual programs for each resident in the memory care neighborhood.
"We find out about their routines and about the person's life history," Carlin said. "We focus on a person's reminiscence, or long-term memories, and a person's life history and create a program meant for them."
For example, Carlin said if the person was a professional writer of some form, they would focus on having them keep journals and write on a regular basis to bring back those routine memories.
Residents of the Meridian will also be involved in daily programming led by the community's "Life Enrichment Coordinator" whose monthly activity calendar will be inspired by resident preferences and options to cater to overall mental, physical and social health.
The Meridian at PGI will serve as a sister community to the Atrium at Liberty Park in Cape Coral. Meridian manages more than 70 communities in the U.S with 14 in Florida.
Representatives expect to open the new community's doors in early 2023.