PUNTA GORDA — Plans for the Peace River Wildlife Center's new education and wildlife rehab facility on Henry Street are beginning to take shape.
But representatives say the project is going to take a little longer than originally expected.
"Because of our loss of income, time and development (due to COVID-19), and because of the amount of time it will take for permitting this project, we've asked for an additional year of time — if needed — to complete our project," said PRWC Executive Director Callie Stahl during a presentation of the new facility at Wednesday's City Council meeting.
At an April 2020 meeting, the City Council approved a 50-year lease agreement allowing PRWC to use the city's property at 900 West Henry Street for their nonprofit rehabilitation and education center for native wildlife.
Part of the deal was for PRWC to complete their first phase of the project within three years.
The City Council approved an extension Wednesday moving the first-phase deadline from from April 15, 2023, to April 15, 2024.
"I have no problem with this," said Vice Mayor Debby Carey with the other council members in agreement.
The extension will allow PRWC additional time to fundraise, develop and construct the site.
"I always like to compare us to a duck on water," Stahl said. "On the surface, it doesn't seem like there is a lot going on but underneath those little feet are just kicking like crazy."
A major need for the move is that the nonprofit has outgrown its current facility at Ponce de Leon Park, 3400 Ponce de Leon Parkway, where they have operated since the 1980s.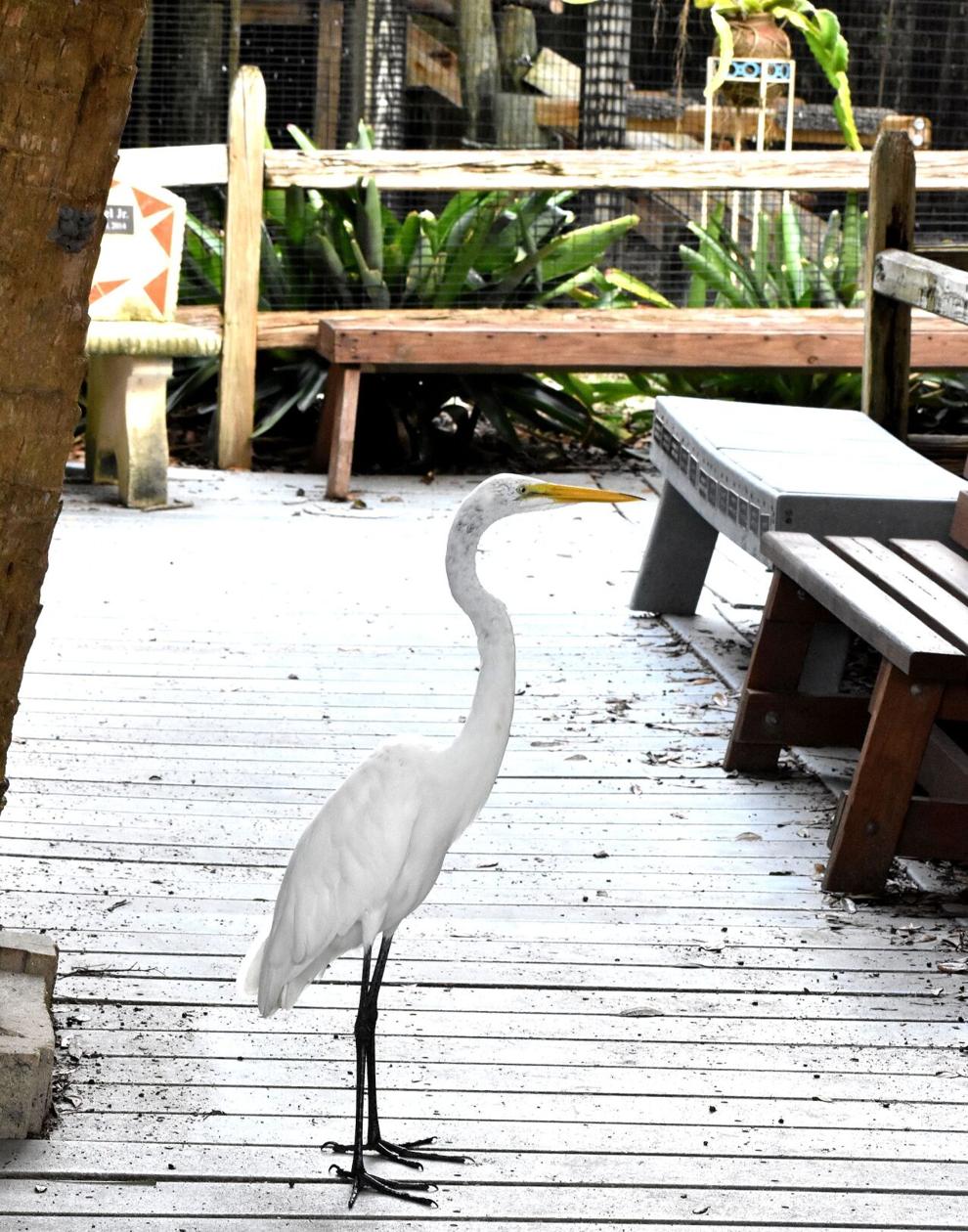 "We have been available to our community to take care of all of these animals (50,000 birds and small mammals over the years) and we're actually going to receive more animals this year than we ever have," Stahl said.
"We're looking at probably 3,000 to 3,500 animals this year," she continued. "So, we are busy and we're cranking along."
The new facility will offer considerable upgrades for PRWC employees, their animals and the public hoping to visit.
"Our intentions for the first phase is to recreate, update and increase in size our current facility and our avian enclosures," Stahl said.
Those updates include a new style of caging in the facility's avian habitats, as well as a large walkthrough area to encompass all of the wildlife center's shore birds and pelicans.
"This is going to be a great interactive experience for the public," Stahl said. "They will get to walk through the enclosure with the animals and enjoy them up close and personal."
"We're also adding an amphitheater so we can continue to do our educational programs and shows with our outreach ambassadors and trained birds," she continued. "And, of course, our amazing beautiful new building which is going to include our indoor education center."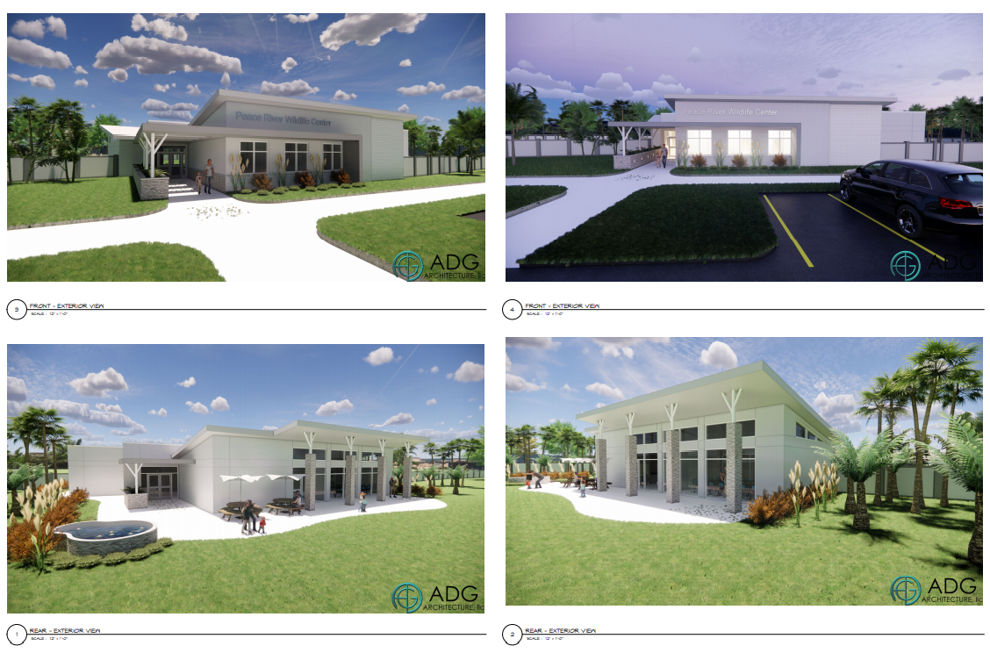 The main hallway area will serve as the their education center to be filled with static displays and education materials for the public to view, as well as their expanded gift shop.
"We also have set up the wildlife center so the public will wander through the education center, exiting to the exterior of the center where the animal habitats are and then come back through and exit through our gift shop and out the education center once again."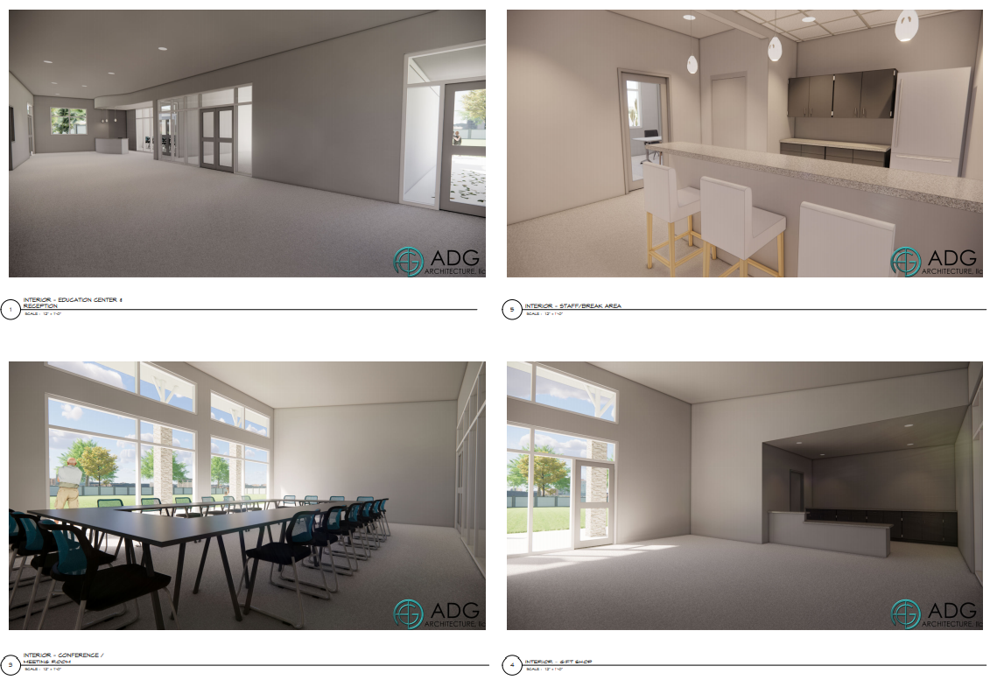 Stahl went on to say that they have left some empty space on the property for future development.
"We want to make sure that we are allowing the folks that come in behind us to have the opportunity to continue to expand so that we can add more species and more residents and that way we can educate the public even better than we do today," she said.
"This facility is going to last us to the next 50 — to possibly 100 — years so we want to make sure that it's going to carry over for all of those future folks that come through this wildlife center."
Architects for the project also designed the building to accommodate solar power panels.
"I am very excited," she said. "One of the things the architect has done for us is try to make the building as easily accessible to solar panels and items like this."
"This is not going to be a facility that is just going to highlight wildlife, this is about the environment and all of it's phases," Stahl continued. "We will have a working beehive, a butterfly house ... all sorts of different elements.
"We're also pulling in other nonprofit organizations in our area to assist us with this so we can all come together as a team and speak about the environment here in Punta Gorda and hopefully help sustain it."