PUNTA GORDA — Punta Gorda's "oldest barber" turned 90 on Monday and doesn't plan on slowing down any time soon.
"I am a guy that just has to keep going," said Henry Eichert on Monday morning at Capt. Bill's Barber Shop in Punta Gorda. "I just can't stop."
He has "cut back" his workweek from five to three days for his wife.
"She was home alone five days a week so I thought I better start sooner than later (but) I just started that this past summer," he said.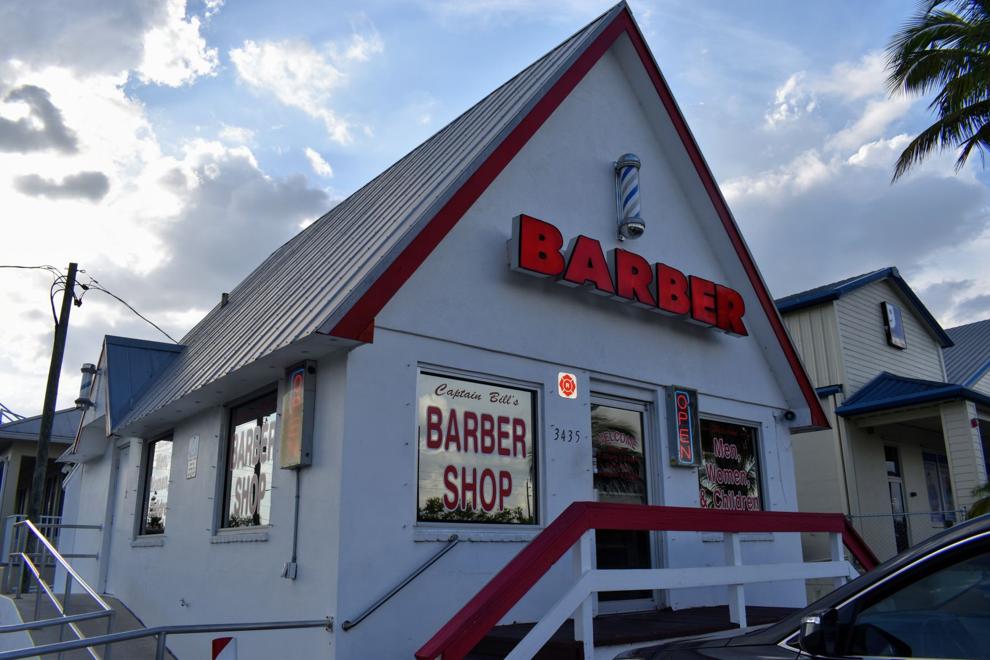 Eichert has been working at Capt. Bill's Barber Shop, 3435 Tamiami Trail, for around 36 years with customers coming back to him for a shave and a haircut for just as long.
"I like being around people," he said. "They like it, too. I joke around with them."
Co-workers deemed him the oldest barber in the area, but he's not sure.
"I don't know but I figure 90 is pretty much up there," he said.
Chuck Reinhart said he has been getting his hair cut by Eichert for decades.
"I've known Henry probably 40 years," he said. "He's just always been my barber. He does a good job and this is where I go."
Bill Rogner, owner of the shop, said he's never seen anyone so spry, and still working, for 90.
"He's amazing," Rogner said. "I don't know anybody who comes in this shop at his age and is in that good of shape...He's got a lot of customers whose hair he's been cutting for over 30 years (and) a lot of the people they just keep coming back over and over again."
Theresa Briggs also cuts hair at Capt. Bill's. She said each year they try to prank Eichert in some way on his birthday.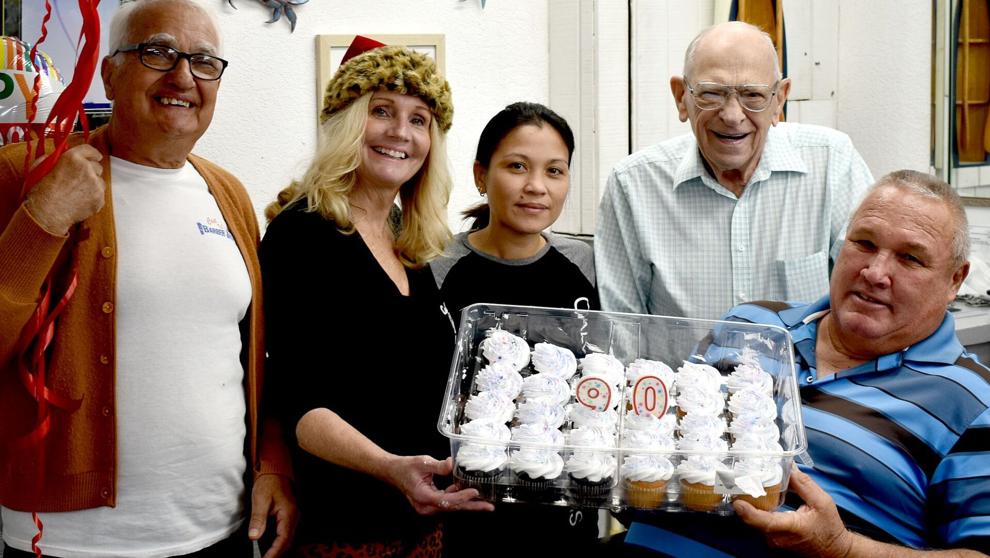 Last year, she said they wrapped his barber's chair completely in plastic wrap but opted to take it easy on him this year, hanging a banner and bringing cupcakes for the shop.
Eichert said it took him all day to pull all the plastic wrap off.
"I like this better," he said. "This will be easy to take down."
Briggs said Eichert has retired multiple times but keeps showing back up.
"He should be the town hero," she said. "But working here feels more like a hobby than a job."
Eichert said he's enjoyed working five days a week for all those years.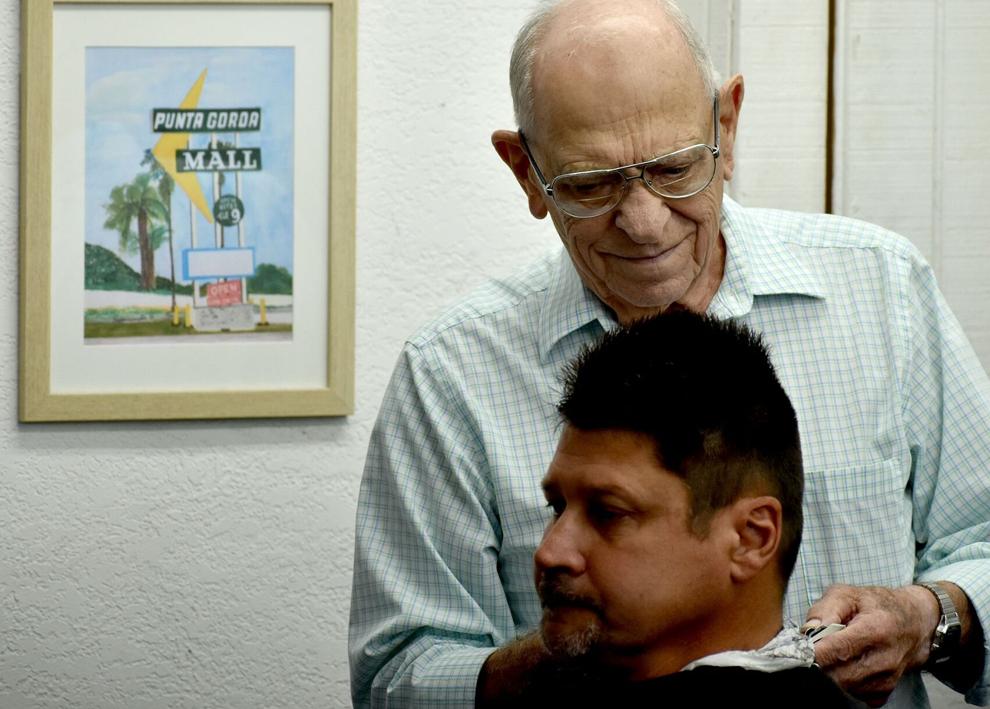 "It's been a pleasure to serve the community," he added.
Capt. Bill's Barber Shop is open from 7 a.m. to 5 p.m. Monday through Friday, and 7 a.m. to 4 p.m. Saturdays. For more information, call 941-639-8288.