PUNTA GORDA — A proposed state bill that could limit local governments' say in residential building design elements has Punta Gorda officials concerned.
"This is one more way of removing local decision-making authority for local governments," Mayor Lynne Matthews said. "It would restrict any changes to the current building code to comply with the new state regulations if it passes."
Punta Gorda is considering new regulations to establish the future look and feel of the city's downtown and other areas eyed for new development.
Part of that process includes the implementation of form-based codes, which focus more on the physical form of the buildings and less on land-use specifications.
Florida House Bill 55, and identical Senate Bill 284, would prohibit local governments from adopting land development regulations that require specific building design elements for single- and two-family homes.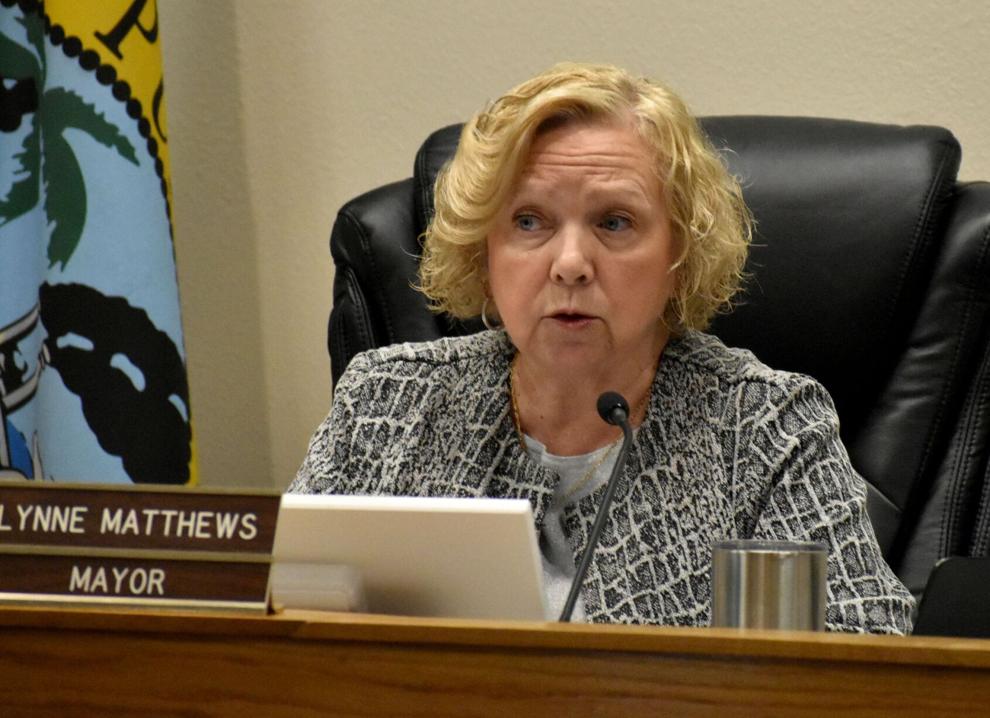 "This (bill) could have a negative effect on our new form-based code changes that we are currently in discussion about," Matthews said, "as the state law would supersede any code ordinances we have already in place locally.
"It is extremely important for municipalities to be able to make decisions specific to the city they represent," she continued, "so removing that ability and (adding) a blanket one-rule-for-all doesn't work well when you compare cities like Tampa, Miami and Jacksonville to Punta Gorda."
The bill was filed in December and is currently moving through the state committee process.
In the Florida House of Representatives staff analysis on the bill, "building design elements" refers to exterior color, style or material of roof structures or porches, location or architectural styling of windows or doors, location and orientation of the garage, and the number and layout of rooms, among others.
There are some exemptions listed in the bill, including: dwellings in a historic district, dwellings located in a community redevelopment area or in a planned unit development.
"This bill would have no effect on the form-based codes for District 1 (Downtown Historic District) because, as it is currently written, CRAs and historic districts are exempted," Council Member Jaha Cummings said. "It would have potential implications for the portion of the District 5 (Jones Loop area and other southerly regions of the city) that will be receiving form-based codes."
Two goals of the bill would be to provide more flexibility in structure types and to potentially reduce building costs for future homeowners.
"Some communities have been putting requirements on homes that, whatever those specifications might be, can make homes more expensive to build," Council Member Nancy Prafke said. "So, basically, the bill is stating that homeowners should be able to do what they want to do and what fits their budget."
Prafke went on to say that the bill would defeat the purpose of having communities such as Punta Gorda Isles, Burnt Store Isles and Burnt Store Meadows, that want particular design specifications in their neighborhoods.
"In PGI or BSI, we can only have tiled roofs, for example," Prafke said. "In Punta Gorda, we are working hard to preserve the city's historic character so we want to be able to do certain things.
"The state is saying that making homes more affordable will lead to more homes being built but we have tons of people building already in the city."
North Port spokesperson Joshua Taylor said he thinks bills like HB 55 are a threat to home rule − a local government's ability to enact ordinances, codes, plans and resolutions without prior state approval.
"While we believe this is a slippery slope when it comes to home rule and further preemptions, the current proposal would not have a significant impact on development within the city of North Port," Taylor said. "Our design regulations are for development within activity centers, not single- and two-family homes."
Charlotte County zoning official Shaun Cullinan said similar bills have been filed at the state level in the past.
"Most of these bills come out and don't go anywhere," Cullinan said. "We do have some architectural design standards such as in the Charlotte Harbor CRA, but that is one of the exemptions. It could affect Manasota Key and Sandpiper Key but, throughout the rest of the county, we don't have any residential architectural design standards."