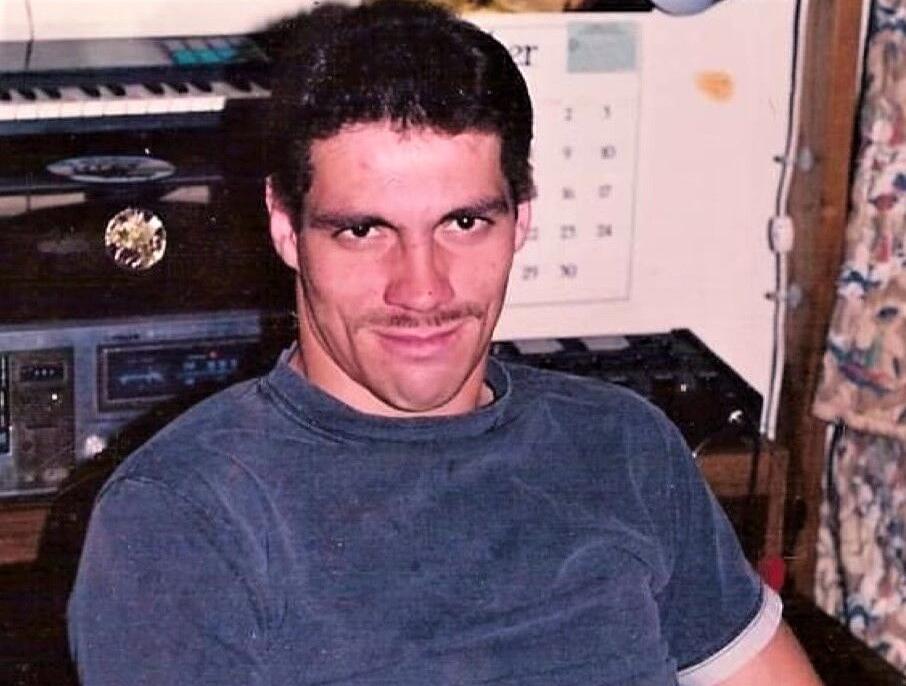 One of the suspected victims of Daniel Conahan has been identified nearly three decades after his death.
Gerald "Jerry" Lombard, was about 32 in 1994, when authorities believe he was a victim of Conahan, who became known as the Hog Trail serial killer.
Lombard had been deemed John Doe No. 1 by Charlotte County Sheriff's Office.
He was identified through a series of DNA testing and other genetic research led by the department's Cold Case Team.
"Initially, everyone just thought this is just Jerry being Jerry," said Robert Dufresne, Lombard's brother-in-law.
Robert has been married to Jerry's sister Carole Lombard Dufresne for almost 30 years.
"He was a bit of a drifter and he would go all over the place, but he would always call his mother and keep in contact," Robert Dufresne continued. "After about a year (or so went by) we thought something was wrong."
"It was like he fell of the face of the Earth," Carole Dufresne added.
Robert Dufresne told The Daily Sun that Jerry Lombard was 12th out of 17 children and he had two children of his own.
"He loved his two kids who, unfortunately, grew up without their father and thinking he didn't love them," Robert Dufresne said. "This helps in that respect, too. At least they know there is a reason he didn't come back and that he really did love them."
Lombard had been born in Massachusetts, the sheriff's office announced.
Lombard's body was found Feb. 1, 1994, by a local construction company worker in the woods near Wyandotte Avenue and Tulip Street in northern Charlotte County.
"He's (John Doe No. 1) likely a Conahan victim based on some of the other (suspected) victims of Conahan, and one for sure that he was tried and convicted of killing was located less than a mile from where John Doe was found," CCSO Cold Case Detective Mike Vogel told The Daily Sun in February 2020.
In that report, Vogel went on to say there is a possibility he was killed by someone else but more information was needed about "John Doe No. 1" before detectives can take "investigative steps to see who might have killed him."
CCSO representatives did not respond to requests from The Daily Sun to determine if further investigation will occur for confirmation that Conahan was Lombard's killer.
THE 'HOG TRAIL' SERIAL KILLER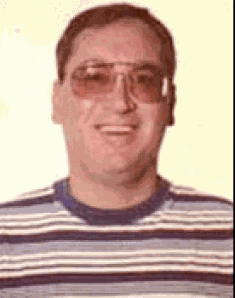 Conahan — currently on death row in the Florida State Prison — was known for targeting white males between the ages of 20 and 35, and were typically thought to be transients.
Investigators said he would ask men to go into the woods and take nude photos in exchange for money. Although Conahan was only convicted of one murder, his suspected victims were scattered throughout Charlotte, Sarasota and Lee counties.
When Lombard's body was found in 1994, he was unclothed, with few teeth and nothing to identify him.
In 1996, a dog discovered a skull in North Port. Authorities searched the woods and discovered more bodies.
Each corpse was found in a desolate location, unclothed, with genital mutilation, which suggested one killer was responsible.
Soon after the North Port discovery, two Public Works employees found another skull in Port Charlotte.
Investigators located the rest of the remains — along with another body — after searching the area.
In two different counties, there were a total of three crime scenes and five bodies with the fifth victim — found in Port Charlotte — identified as 21-year-old Richard Montgomery.
The other Port Charlotte body was later identified as Kenneth Smith, according to Wednesday's CCSO report.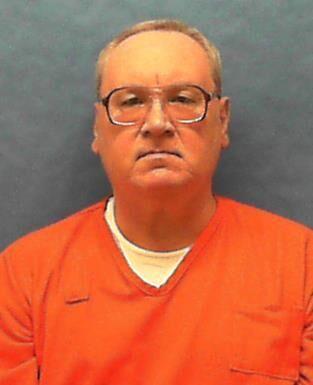 Conahan, now 67, was named as a viable suspect in 1996 for the serial killings and was later arrested.
He was convicted and sentenced to death in 1999 for the murder of Montgomery.
Conahan's conviction was supported by information from men who had encounters with him. The men were prison inmates when they went to investigators with their allegations.
One of the men had gone into the woods with Conahan but the car got stuck.
That man escaped after noticing a tarp, rope and knife in the backseat while Conahan was pushing the vehicle.
The other man described escaping after Conahan had tied him to a tree.
Conahan was also linked to Montgomery's murder due to a paint chip on the victim that matched his car.
IDENTIFYING JOHN DOE NO. 1
In more recent years, the Charlotte County Cold Case Team decided to use available genealogy resources after all other attempts to identify John Doe No. 1 had failed in the past.
In June 2013, Heather Walsh-Haney, forensic anthropologist from Florida Gulf Coast University — who was working with the cold case team — submitted a tooth from John Doe No. 1 to the University of North Texas Center for Human Identification for development of DNA and entry into the National Missing and Unidentified Persons and the Combined DNA Index System.
Through those systems, it was determined that there was enough remaining DNA extract available for further testing.
In January 2020, after contacting FBI representatives, CCSO later made contact with Dr. Ed Green at the Biomolecular Engineering Department Laboratory at the University of California Santa Cruz.
Green advised the laboratory could process the remaining DNA to determine if it was suitable for forensic genetic genealogy.
Then, in June 2020, the DNA was forwarded to the laboratory at UCSC and later to Fulgent Labs for additional sequencing.
CCSO learned then that there was enough data for genealogy searches.
In February, the processing was complete at Fulgent Labs and there was a genotype file, containing sufficient data for genetic genealogy searches.
The data was forwarded to an FBI office in Los Angeles and the information was uploaded into available databases through Family Tree DNA and Gene by Gene, which revealed potential relatives of Lombard.
The Cold Case Team was provided with the likely family name and potential relatives of John Doe No. 1.
After contacting the family, it was determined that this was a large family of 17 siblings.
CCSO also learned that one of the brothers, Jerry Lombard, had not been seen or heard from since approximately 1991 or 1992.
The Cold Case Team also learned that a niece in the family had submitted her DNA to Ancestry.com a few years ago, which is likely how the genetic genealogy match was made.
In April, the Cold Case Team was able to obtain DNA samples from a sister, a brother and a son of Jerry Lombard.
The DNA sample of the son was submitted to the Florida Department of Law Enforcement Laboratory in Fort Myers in May 2021.
In June, FDLE reported that the DNA sample from the son was a positive match to the DNA of John Doe No. 1, verifying the identity as Jerry Lombard.
Jerry Lombard was born in Massachusetts on Aug. 30, 1962. He had been living in Lowell, Massachusetts.
Robert Dufresne said it was a pretty emotional time for the family when they learned that John Doe No. 1 was his brother-in-law.
"It was shocking to say the least because no one expected to ever hear anything again from him," Dufresne said. "I can't think of how many times I've said he's probably a 'John Doe' in a morgue somewhere and lo and behold ... it was just very emotional, very shocking."
Dufresne said knowing Jerry Lombard's suspected killer has already been caught brings them some closure.
"Knowing that he's behind bars — even if it's alleged but I think the writing is on the wall — it does help the family to know who did it," Dufresne said. "And to know that justice is being served."