PUNTA GORDA — Englewood residents Shannon and Mitch Mesenburg said they never saw anything coming leading up to their son's death in January 2019.
U.S. Air Force Senior Airman XinHua Mesenburg was 25 when he died by suicide, having returned home only a few months earlier from serving in Qatar.
Shannon and Mitch Mesenburg, along with Beth Haely and Kim Hayes, took part in the second annual Gold Star Mothers and Family Day Ceremony on Sunday at Veterans Park in Punta Gorda, honoring veterans, as well as the mothers and families of fallen members of the military.
"This day is being recognized to bring more awareness of the true devastation left behind from somebody fighting for our country," Shannon Mesenburg said.
Her husband wants to keep thoughts of the fallen alive.
"That's what this is all about: Remembering," Mitch Mesenburg said.
Shannon Mesenburg said their son loved the Air Force.
"We don't think (his suicide) had anything to do with his service because he loved the Air Force," she said. "He had just gotten back from Qatar and he couldn't wait to go back."
She said he was looking at making a career of the military.
"He was applying for a job in intelligence and security forces," she said. "Nobody saw it coming ... He just had the world by the tail."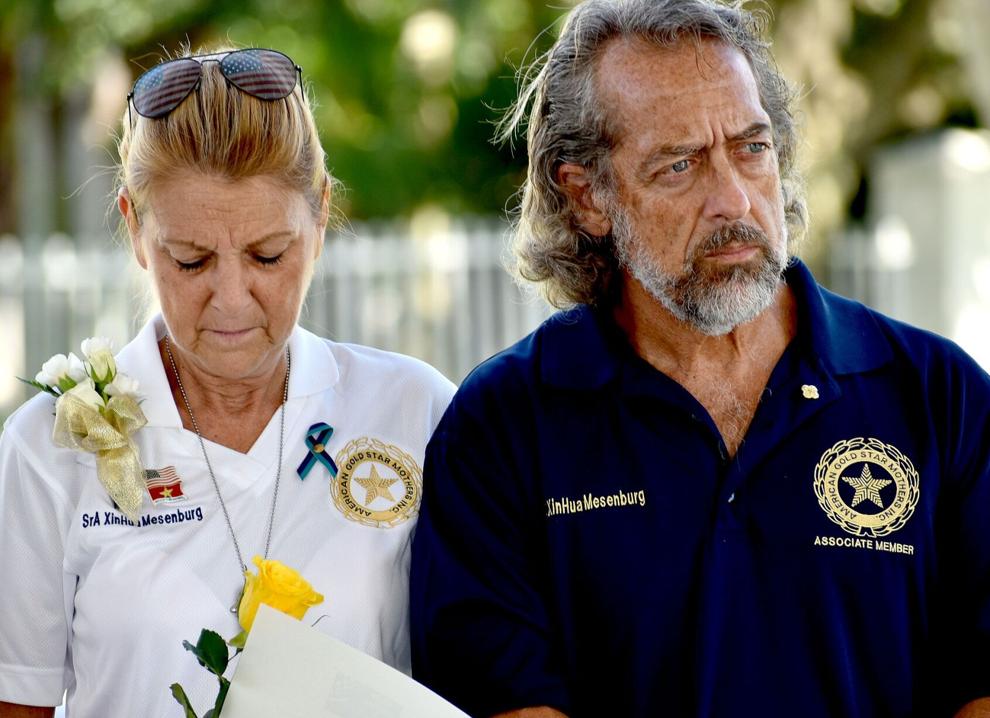 Since their son's death, the Mesenburgs have been working with organizations like Gold Star Mothers, Mission 22 — addressing post-traumatic stress, traumatic brain injury, suicide risk and more — and other groups.
The last Sunday in September is designated as Gold Star Mother's Day and was established in 1936 by President Franklin D. Roosevelt.
"This day was distinguished as a public expression of love, sorrow and reverence from the people of the United States to Gold Star Mothers and their families," said Teresa Jenkins, of the Charlotte County Democrats, which hosted the event. "This ceremony allows members of our community to understand the price that a family of a fallen service member has paid for our freedom."
Kim Hayes, American Gold Star Mothers of Southwest Florida president, said recent years have been hard for Gold Star families.
"As you can imagine, with Afghanistan and what's going on in the world — COVID-19, etc. — this is a tough time," said Hayes, whose son died from issues related to his service.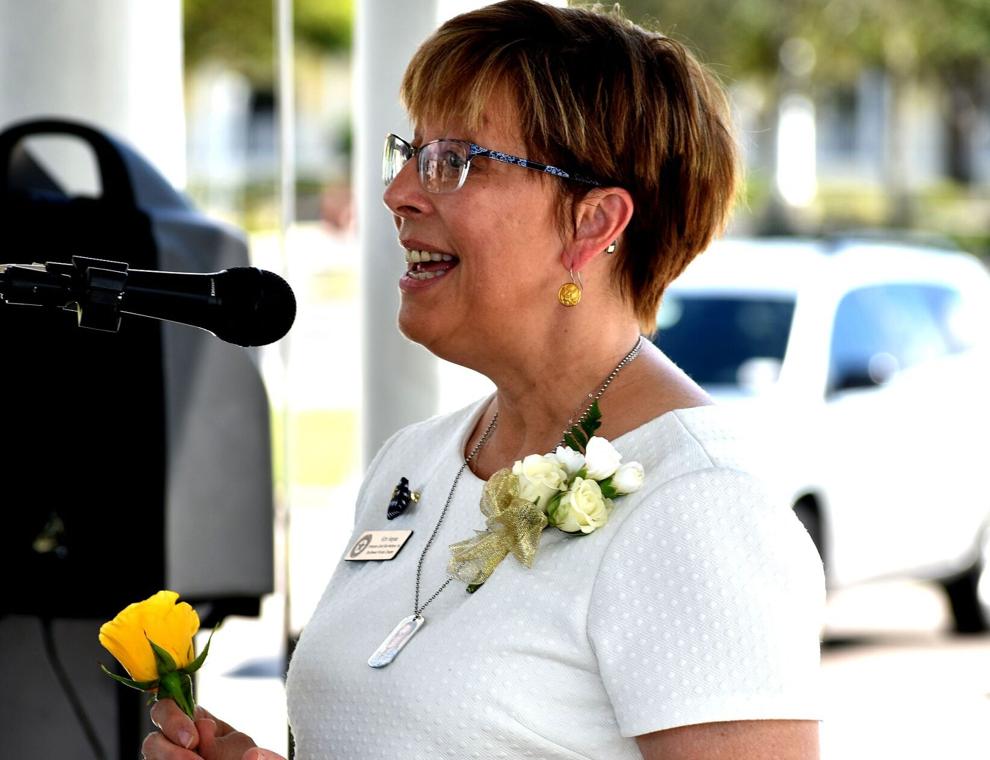 "More than anything, just the remembrance — saying our sons' and daughters' names and keeping that memory alive — is most important to us."
Retired U.S. Air Force Brig. Gen. Anthony W. "Bud" Bell noted the importance of family to those who serve.
"When I was on active duty, I was so amazed about what some of these young people are capable of doing and how well they are doing it," Bell said. "And the responsibility we give them at such an early age and (the fact) they are ready for it; it's like they grew up with it. ...Maybe because mom and dad did a good job raising them."
For veterans and their families wanting to learn more about American Gold Star Mothers, visit GoldStarMothersSWFL.org.