Punta Gorda sure is a welcoming place.
Its mom-and-pop businesses are known for embracing new establishments with open arms. But they usually don't get as jaw-dropping a welcome as Jim and Patti Higgins did.
After closing on their Punta Gorda house, the new owners of LMB (Luv My Bagel) Baking Company had stopped into Pioneers Pizza PC. The minute he heard Pioneers pizza man Rick Barone's North Jersey growl, Jim asked him, "Where you from?"
One small-world answer led to another, until Jim established that the Barones had owned a pizzeria in Union City, where he grew up.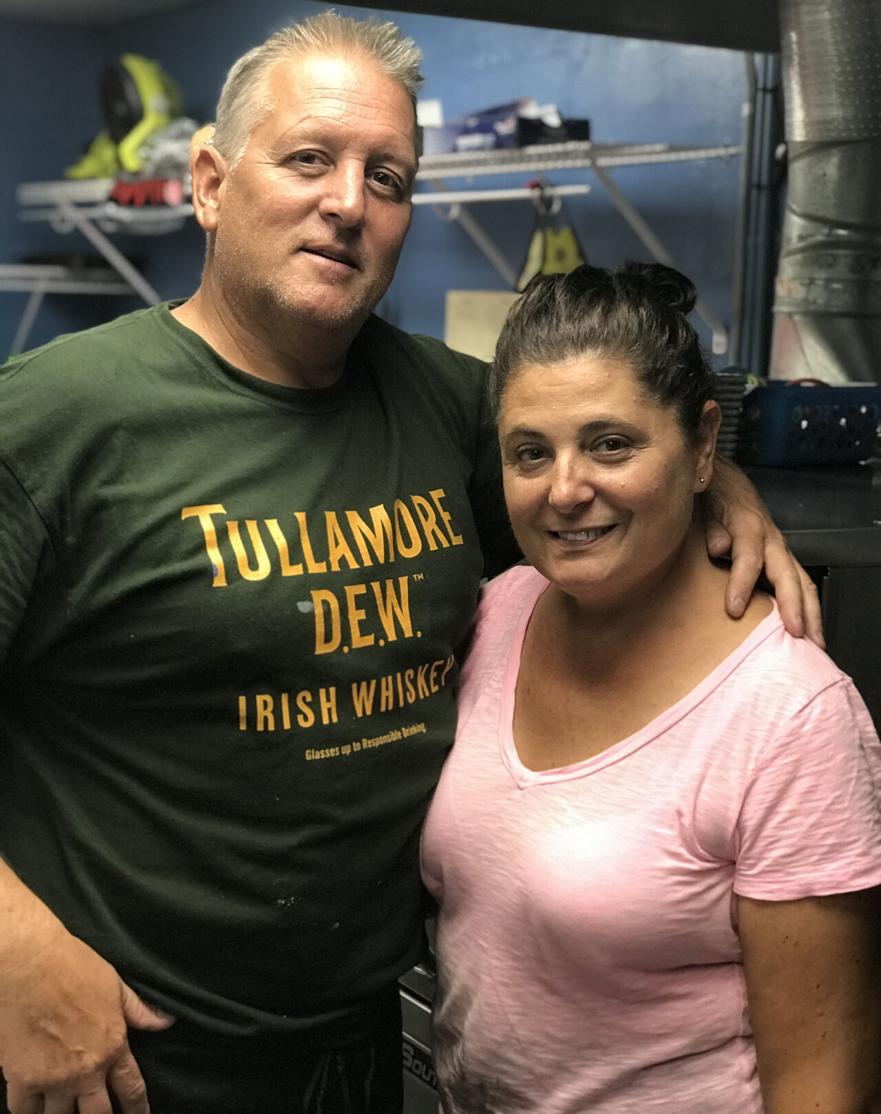 "Summit Pizza?" gasped the 50-something bagel baker. "Your dad was my JV basketball coach in high school!"
Rick Sr. emerged from the kitchen, then exclaimed, even after 40 years, "You're Jimmy Higgins!" and embraced the new guy in town.
Since opening their little bagel and sandwich shop in the Working Cow's old location, Jim has had to boil and bake more bagels every day. Starting at 2:30 a.m., he's made as many as 600, had people lined up at 7 a.m. and still sold out of bagels before closing time.
Local PR specialist Nanette Leonard's 97-year-old mom, Adeline, a New York transplant, took her first bite of one and moaned, "I've waited 30 years for this!"
"There were a dozen bagel shops in Boca Raton, where we baked them for 10 years," Jim said. "But Punta Gorda must've gotten real hungry for bagels."
An Irish guy who learned to make bagels — a pinch of this, a pinch of that — from an old Jewish guy and an old Italian guy in New Jersey, Jim is equal to the demand.
LMB Baking Company ($), 941-621-8496, 145 W. McKenzie Street (next to Working Cow), is open complementary hours, Tuesday to Sunday, 7 a.m. until noon or sellout.
"I saw your article this morning on New York food choices and had a few questions. Have you heard of any plans for an Italian bakery? I can't believe no one has thought this through. My wife and I are from the Bronx and miss going to an Italian bakery so much. Next, if you wanted a New York-style pastrami sandwich, where would you go? Finally, are you familiar with Paesano's in Cape Coral? They sell Italian specialty items. Does this area have anything like this?" — John Fleming
We do, actually, have a great little Italian bakery — Nino's, on Cooper Street, off Aqui Esta in Punta Gorda. The owner and his wife are from families who owned Italian bakeries on opposite sides of Brooklyn. They're both from generations of bakers with roots in Naples and Sicily.
Paesano's Italian Market looks unequaled, but in Port Charlotte, Pik N Run Pizza City at Peachland and Forrest Nelson has a good little Italian market. And there's a larger one, with New York owners, across U.S. 41 from Gatorz: B&G Italian Deli & Meat Market, which makes not only a real New York pastrami sandwich but also Italian pastries.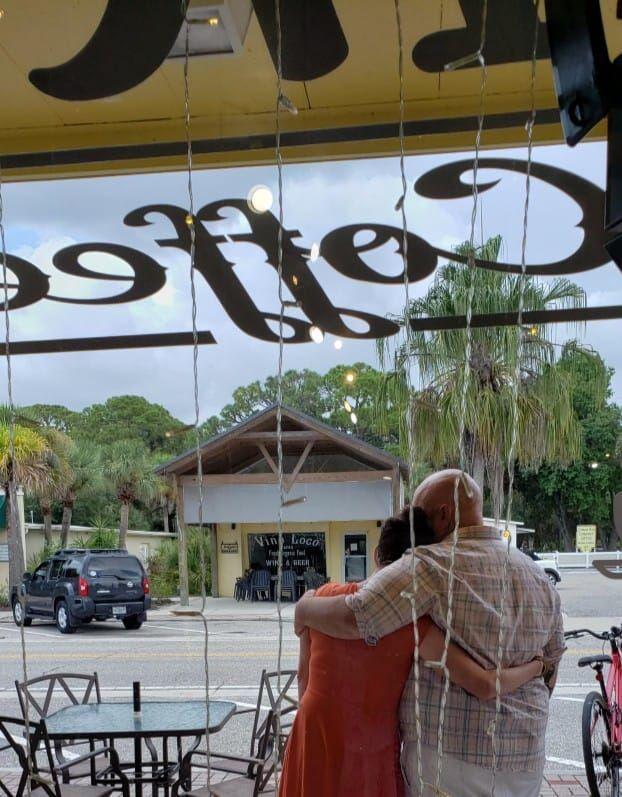 "Might I dare to suggest you insert a comment on whether a place practices healthy conditions, i.e, staff wearing masks consistently, tables distanced, adherence to no group gatherings and the like. We've tried some of your great suggestions and found both extremes. One place, when asked about nonadherence, unfortunately, had the attitude of "If you don't like it, go somewhere else," which is their right. Yet it demonstrates a lack of concern to both staff and customers." — Stan Kupuchinski
I've considered it, Stan, and have no doubt that some diners would feel comforted by a COVID-19 Consciousness rating.
Including one would avoid diners' doing their own anonymous policing and reporting to the Florida Department of Business and Professional Regulation. The unintended consequence of their reports? DBPR inspectors have been overwhelmed with callbacks where they must complete a full inspection in response to each complaint.
However, evaluating each eatery on a checklist of potentially a dozen measures, many of them open to interpretation and politicization — from temperature checks and 6-foot distancing to customer mask enforcement — is more the responsibility of an inspector than of a restaurant news reporter.
Most important, such a rating would likely end up being inaccurate. Unlike pricing, phone numbers and hours of operation, COVID-19 measures can change suddenly — for better or worse — overnight.
"My workplace is planning on having a race event in January 2021 and we're thinking about having a food truck on the premises. I did some searching online but didn't have much luck." — Diane Peterson
The best resource I can think of, Diane, is the SWFL Food Truck Depot Facebook group. Once you join, you can scan the posts to see who's active in the area or post about your event, asking for food trucks that might want to be there. If your workplace and the race are sizeable enough, you might get a lot of takers.
One door closes, another one opens.
In these days of temporary and permanent COVID-19 closures, local patrons find themselves in perpetual mood swings. Englewood's W. Dearborn Street alone swung between tears, after Dennis Parks and Nicole Gorman sold their two-year-old Irving's Coffee & Creamery, and joy that Zeke's Uptown Bar & Grill was open again.
Venice's Blu' Island Bistro is also changing hands. Chef Alan Laskowski announced that new owners Mike and Nanci will reopen the award-winning breakfast/brunch spot on Oct. 6, unchanged.
Other restaurants to emerge from lockdown since our last update in late July:
Burg'r Bar, Punta Gorda; Ephesus Mediterranean Grill, Port Charlotte; Libee's Sports Bar & Grill, Englewood, now operating as a food truck at 1859 Englewood Road; The Living Room, Venice; Mint Thai Cuisine, Punta Gorda, open for dinner; The Perfect Caper, Punta Gorda; Spinnaker Café, Englewood; and Yummies Donuts, Venice, now open Thursday 6:30 a.m. to 2:30 p.m., Friday and Saturday to 5:30 p.m., Sunday to 2:30 p.m.
Send restaurant and bar news and recommendations to columnist Sue Wade at suewade47@aol.com.
Average price ranges are $ = inexpensive (under $10), $$ = moderate ($11-$30), and $$$ = pricey (over $30), including tip and beverage.