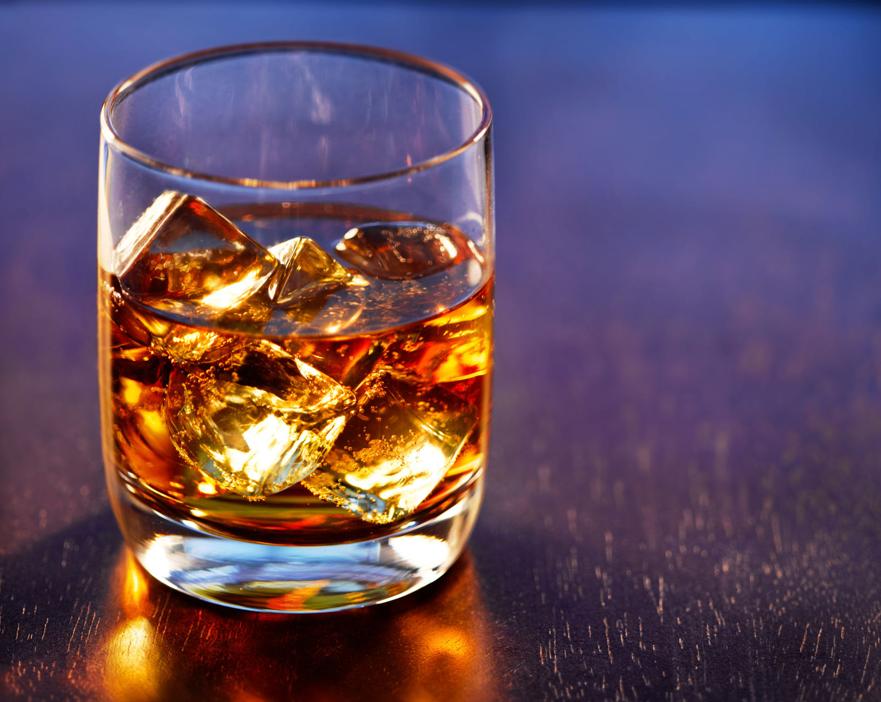 Okay, admit it. If you saw that in a newspaper headline, you'd probably want to see what the story was about. I mean, look at that phrase: "Romancing the drunk."
Well, apparently, many of you did. Not hundreds of you. Not thousands of you. Tens of thousands of you. This story caught the attention of so many readers (who shared it on social media) that it became the #1 most-read story this past week.
Now, to be fair, here is the entire headline: Romancing the Drunk: Emulate the work, not the lifestyle behind it.
This is a story about how people who love to read the books of a certain author should not always be in a rush to be like that author. Sometimes, while the author's work may be great, his or her life habits may be less than great.
Hunter Thompson is used as an example. He did a lot of drinking and lot of drugs.
This column also caught the attention of what is apparently a book club that has a page on Facebook. We have seen this group affect our Websites' pageviews in the past, often sending tens of thousands of people to other stories about books.
You also can thank Linda Gillis, one of our newspaper's editors. She's responsible for the Daily Break section and for so many of the stories that make you smile, or think, or want to know more.
When I told her that this story was the most-read in the past week, she smiled and said, "It goes to show you the power of a great headline."
(If you don't want to try to type in these internet URLs, you can always use the search button — which looks like a magnifying glass — at the top right of any of our Website pages. Just type in the headline and you'll be given search results.)
Okay, let's move on with the rest of the Top Five, continuing with #2: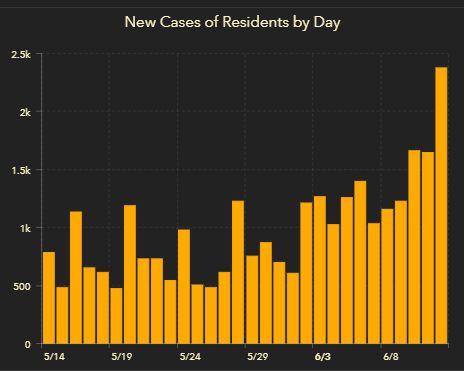 2 Latest COVID-19 Stats — For Here & Florida
After being the #1 most-read article for months and then finally falling to #2 a few weeks ago, our daily COVID-19 story popped back to #1 last week because of the daily records Florida kept setting with new coronavirus cases. This week, the story fell back to #2.
I personally send out the daily coronavirus update to those readers who have signed up to get our breaking news e-mails. When I send out those e-mails, I make a point to watch our online traffic at that moment. Within five minutes of me sending out the e-mails (to tens of thousands of people who signed up), I see the traffic on our Website double, then triple, then quadruple. Sometimes, it even goes higher.
Now that more COVID-19 tests are being issued and more new cases are being documented, we are seeing our many coronavirus stories getting read more often. Many of our pageviews come through our daily coronavirus e-mail, which is sent out at 6 a.m. to those who have signed up to read it.
And won't it be wonderful when we don't have a reason any more to have a daily coronavirus newsletter?
3 Two killed in Nokomis motorcycle crash
I had wondered in this column last week if this story would make a return to the Top Five this week. And it has.
When there is a local accident involving local people — especially young people — we see thousands of people read the story and then share it through email or through social media. That is because so many people know those involved in the accident — and then share the story with others who may know those people, too.
In this incident, Bobby Watkins III, 30, of Venice, and Kayla Nevins, 24, of Nokomis, were killed. Nevins was the passenger on Watkins motorcycle as they were southbound on U.S. 41. The driver of an SUV was northbound on U.S. 41 and attempting a left turn onto Bayshore Road, the FHP stated.
The SUV driver turned in front of the motorcycle, and the motorcycle struck its right side, authorities said.
Both Nevins and Watkins were well-known and well-loved in the community.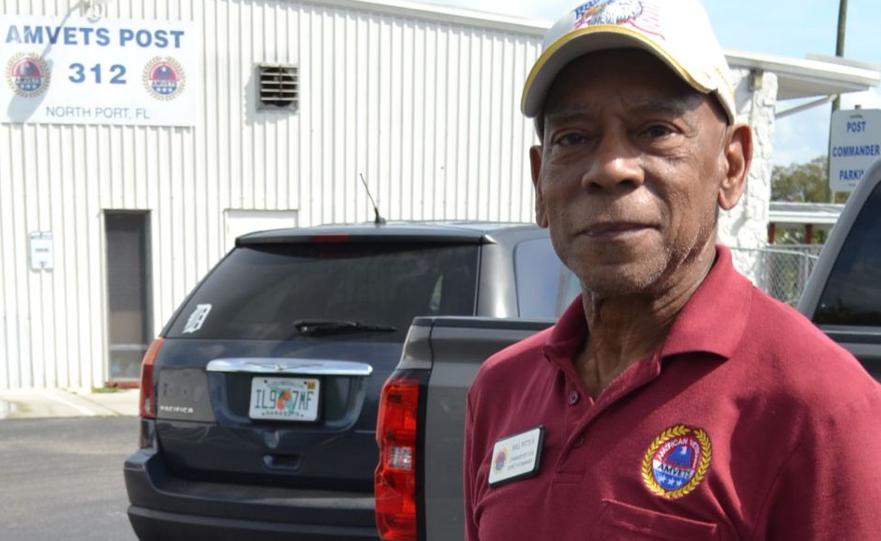 4 Trump hat causes blowup at North Port Amvets post
This is a story we normally read about in the national news. But never say something can't happen here — because it can.
In this case, a man wearing a Trump hat was inside the North Port AMVETS Post 312 building, having a few drinks. He apparently got into an argument because the Post's rules state that members cannot wear clothing that is political in nature. This rule was put into place after two people got into a brawl over the Trump/Biden race. This happened before COVID-19 shut everything down, said Post commander William Pitts II.
In the latest case, the man wearing the Trump hat was asked to leave.
Post 312's policy is no politics, especially not on your head, Pitts said.
The dress code, in fact, "is posted at the doors, front and back," Pitts said. "He (the man wearing the hat) told me '(Trump) is my commander in chief,' and I said he's mine, too."
To read more about what happened, including what the national AMVETS organization had to say, visit: bit.ly/3dx004k
5 Take down Confederate-era reminders
This is the first time that an editorial from our Opinion Page has made the Top Five. And when you see the subject matter, you'll realize why it was so widely read.
The Sun Newspapers Editorial Board took the stance that statues and monuments honoring those who fought for the South during the Civil War must be taken down.
The editorial points out there are arguments about preserving history. And there are people who argue the war was about state's rights, not slavery.
But the Editorial Board held firm and said that if people want to keep the statues and monuments, they should be in museums, not kept in public places for people seemingly to honor.