NORTH PORT — Emergency crews Friday plucked Greg and Chantelle Dellapina, their two young children and Noodle, their dog, from the natural moat surrounding their North Port home.
"Couldn't be here another two days," Chantelle Dellapina said of the deliverance, which was prompted by invading rainwater at her Hackley Road home in the North Port Estates. "Not with two small kids."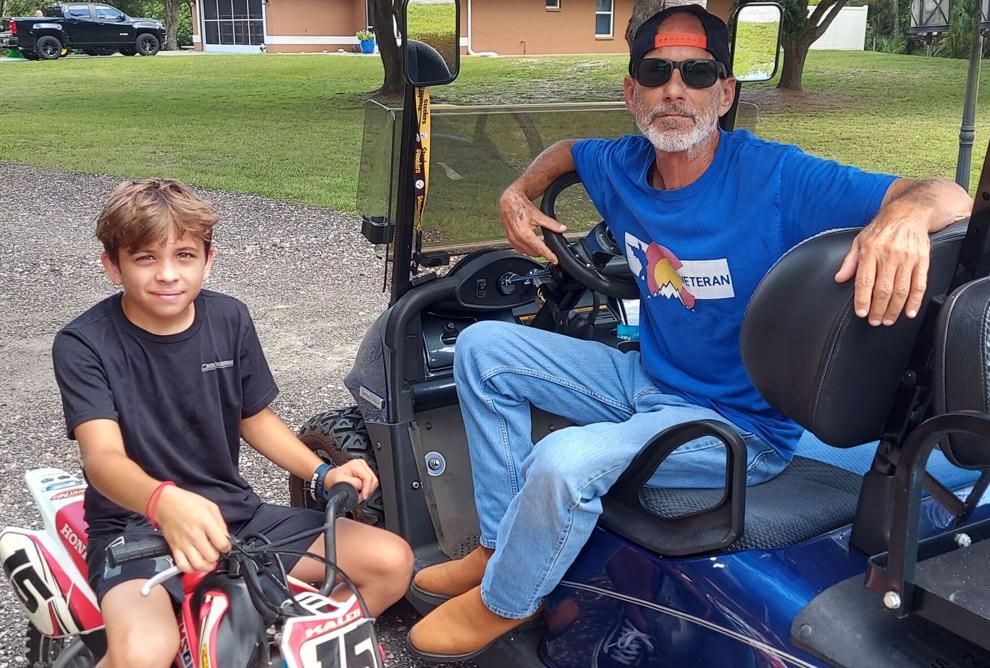 That routine rescue off Tropicaire Boulevard could define the next few days: moderate showers and thunderstorms are predicted for today and Sunday. And the National Weather Service had issued a flood warning for southeastern Sarasota County that is to stay in effect until 2:30 p.m. today.
Not great news, as North Port got slammed with rainfall by a skirting Hurricane Elsa on Tuesday night and into Wednesday morning. The city was already spongy from June's heavy rainfall.
And worse, a deluge of sheeting water had overrun sections along the Myakkahatchee Creek, a natural flood basin snaking through town, moving rain downstream, eventually to the Gulf of Mexico.
Police and fire crews from North Port and surrounding towns on Friday measured standing water in North Port Estates, reported cresting or stable conditions, both portending a lessening of disaster.
Emergency workers from Charlotte and Sarasota counties, the cities of Bradenton and Sarasota and more had come together in the morning as the Region 6 Strike Force to help out North Port residents.
But hope would vanish, however, with steady weekend rains, a spokesperson on Friday said, which could prompt voluntary evacuations, possible flooding of structures and homes.
North Port offered sheltering Friday at the Morgan Family Community Center. That option remains through the weekend. The Morgan Center is at 6207 W. Price Blvd.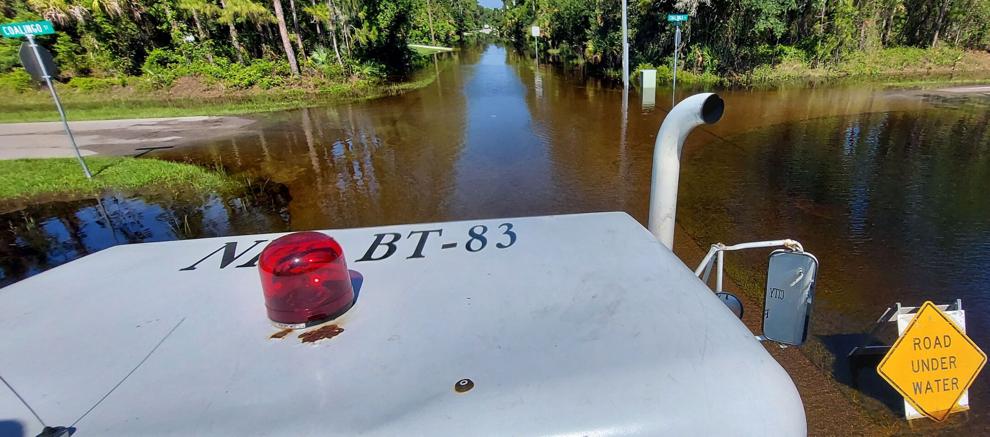 "We're keeping an eye on things," spokesperson Josh Taylor on Friday said. "But it's anybody's guess … to some extent."
The scene in North Port through Friday had brightened, with sheeting water seeking natural drainage. Still, neighborhoods along Sumter Boulevard were in waist-deep brackish water, strong currents bending underwater ditch weeds like seagrass.
City officials in a repurposed Florida Forest Service truck assessed Lady Slipper Avenue and its nearby streets, for instance. Based on positioning and some luck, those roads were dry … or submerged 3 and 4 feet deep.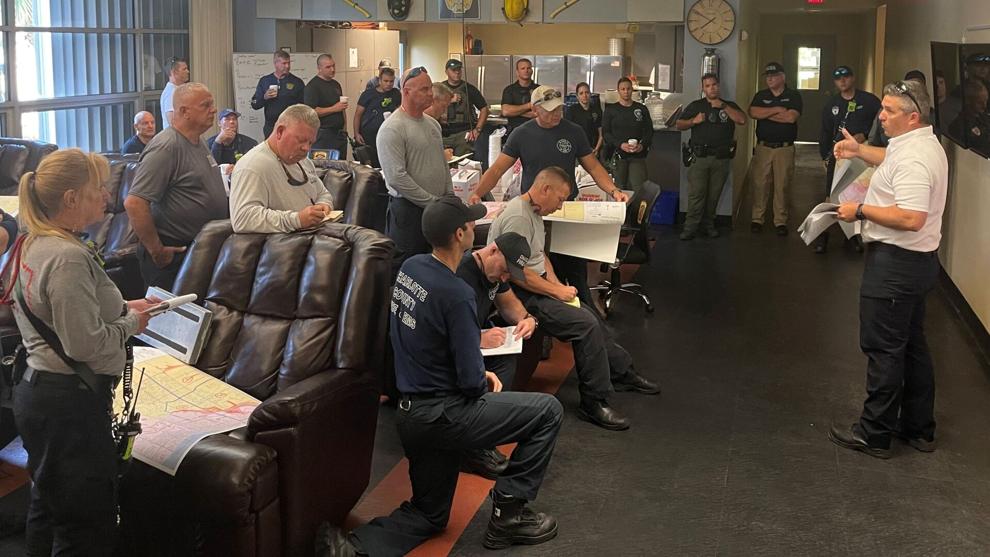 The water was not standing, however, but slid quickly toward the Myakka River.
While North Port has elaborate canals, sloughs, ditches and retention ponds, millions of gallons of water from DeSoto and Manatee counties will overhelm that system, especially in North Port Estates north of Interstate 75, where stormwater drains don't exist.
Robert Thompson portrayed a calmness on Friday. His 3.5-acre spread on Buckboard Road had escaped flooding. Neighbors just streets over weren't as lucky, however, some evacuated by airboat, he said.
After 21 years on Buckboard and one serious flood in the mid-2000s, Thompson considered himself fortunate. Still, his hopes were that Mother Nature would smile kindly on North Port.
"I'm praying, please don't let it rain like that again," he said of the recent deluge. "We'd like to be back to our normal life."
The city's flood hotline is 941-429-7169.