ENGLEWOOD, Florida - Many of the things Michael Schyck does are because he wants others to do the things he has done.
Do the tough thing. Do what you say you're going to do.  
That is how Schyck kept himself going on the Appalachian Trail this past summer. He wanted to raise money for the Lemon Bay wrestling club in Englewood, Florida. He also wanted to set an example for his wrestlers including his son, Lance, of what goes into doing the hard thing and the reward of promises kept.
In a way, Schyck was doing the same thing by fighting Ohio State University over its treatment of the 400 survivors of Dr. Richard Strauss's two decades of sexual abuse.
Out on the trail at night, those two challenges often collided in Schyck's mind.
When Strauss's abuse was brought to light four years ago by Mike DiSabato, a former OSU wrestler, Schyck was one of the first at his side. The pressure took its toll and Schyck said he began to fail at being the best version of himself as Lemon Bay High's wrestling coach.
"I was a different guy at that time," Schyck said.
One day, Lemon Bay's athletic director asked Schyck about it.
"He made a comment to me one day, 'You seem mad all the time,'" Schyck said.  
Thoughts, of Ohio State; of coaching Lemon Bay; of the Appalachian Trail, conjures a torrent of words.
"Going through that thru-hike like I did, you have so much time, so much solitude. ...I knew I was angry at something. I could work on it. Out there in the woods, I started to do the things that I wanted to do."
During his four-month hike, Schyck traversed the peaks and valleys of his four-year battle with a school he loved. Still loves. For days on end, he scrambled over boulders and stepped over roots, recounting friendships lost when betrayal took those who once meant everything down a different path.
No one figure loomed larger in Schyck's mind than Russ Hellickson, Ohio State head coach, a man that he considered a second father.
Schyck crafted a letter to Hellickson. He begged his mentor to come to the defense of his former wrestlers. The lawsuits filed against Ohio State was reaching an end game.
"Within an hour, I got a message back and it was like I got somebody that was angry...We went back and forth four or five times and finally I said, 'Russ, look, I'm sorry, I thought that you had some sort of conscience or love for your athletes that you would see things in a way.'"
He said they wanted to hear from Hellickson.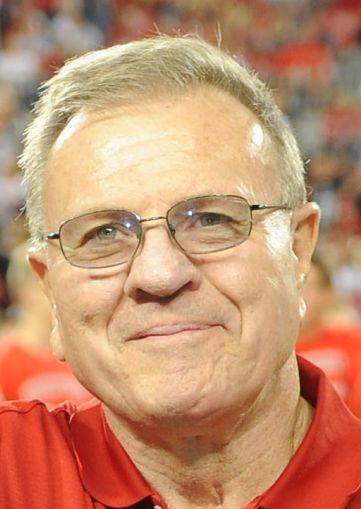 "I said, 'Obviously, you have your opinions and this is falling on deaf ears, so I guess we're going to have to do what we've been doing and that's fight on our own and go in a different direction."
WHAT DO YOU WANT ME TO DO?!
I WANT YOU TO STAND UP AND BE THE LEADER THAT YOU'VE ALWAYS BEEN TO US!
Alright. Set it up. I'll be there.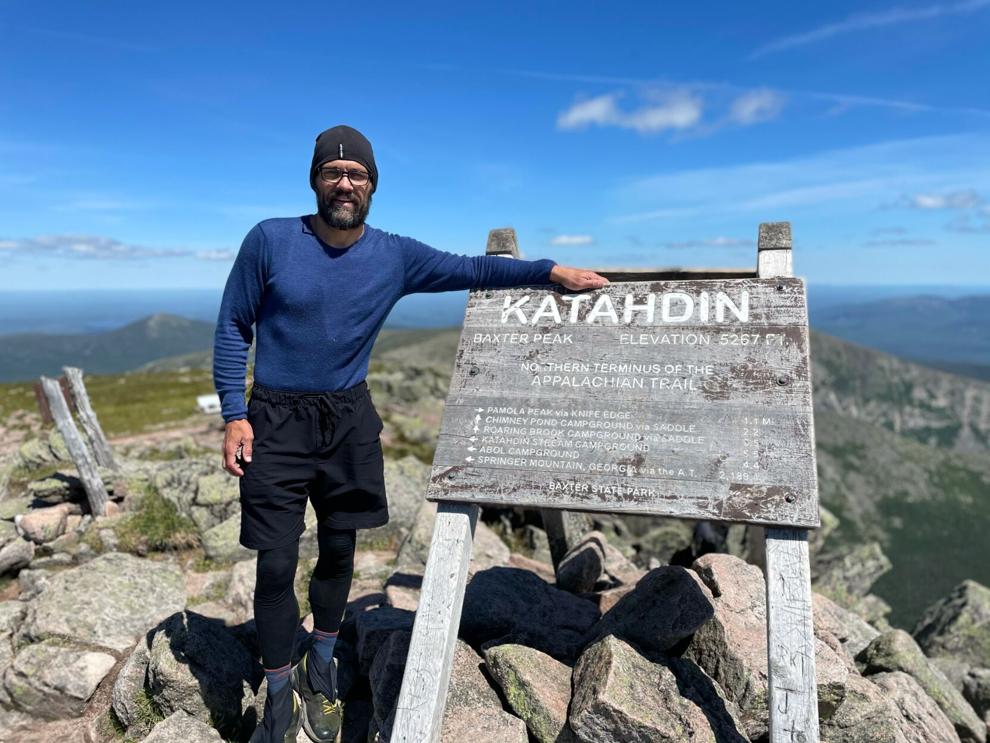 In all, 27 former wrestlers were in the room with Hellickson that day in July. 
When the scandal came to light, Hellickson had come to DiSabato's aid. DiSabato made a documentary called "The Scarlet X" where Hellickson recounted some of what he witnessed in Larkins Hall, where the wrestlers trained.
Hellickson later retracted everything he said in the documentary. The situation caused enough damage to the lawsuits that even after university's own report revealed misdeeds, the school responded with a low settlement.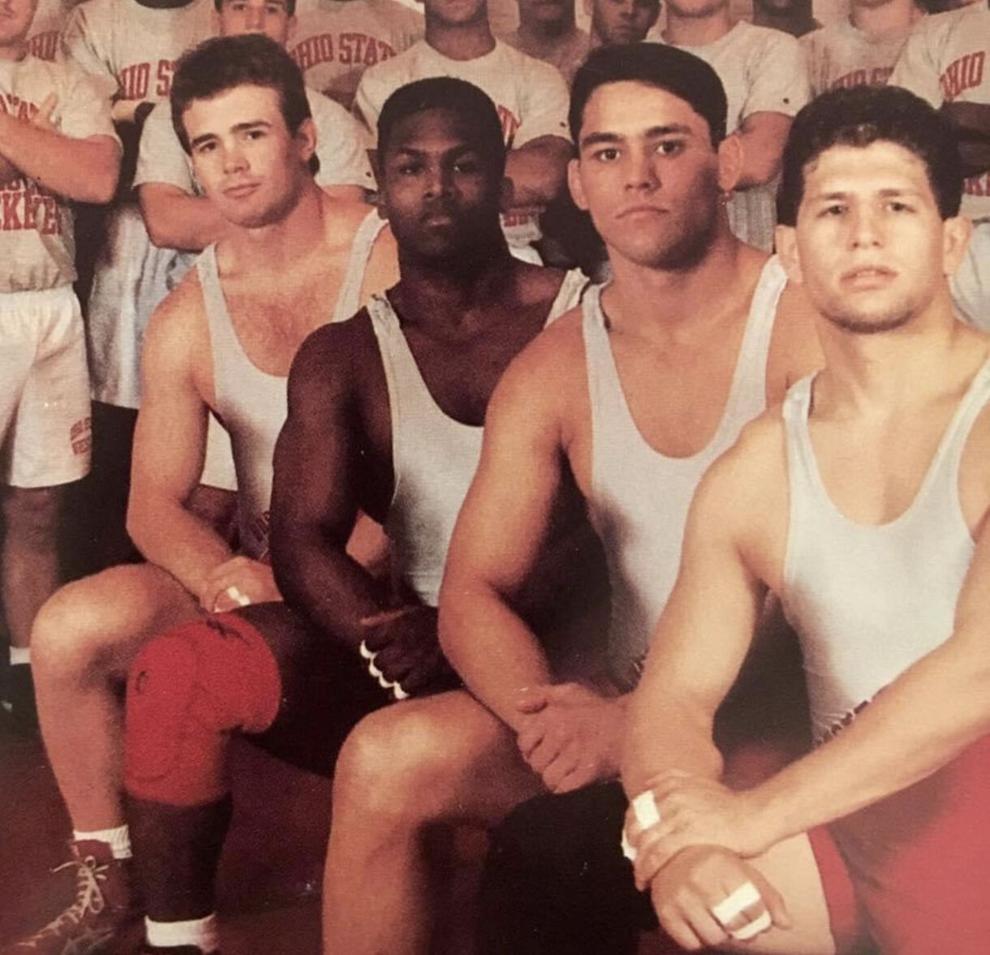 By July, less than half of the survivors had taken it. Its terms were extreme. Survivors had to clear Ohio State of wrongdoing. There was no guarantee of how much money one would get. If dissatisfied, the only person to appeal to was appointed by Ohio State. On average, a survivor received $252,000, about 25 percent of the average settlements in higher-profile sexual abuse cases against Michigan State.
The settlement's expiration date was in September, making the meeting important.
"It started out a bit awkward because of the way everybody was feeling," Schyck said. "But everybody in the room told their story, why they were there, what they wanted to do and there were lots and lots of tears."
Hellickson pushed back a bit.
"Almost like he was combative and wanted to defend himself," Schyck said.
The accounts of abuse were the stuff of nightmares.
In Larkins Hall, a staircase led down to the wrestling locker room from the training room. At the bottom of the stairs, opposite the locker room, was Strauss's office. When the wrestlers came down, Strauss would enter the locker room, go to a locker he kept and start undressing. Then he would head to the showers with the team.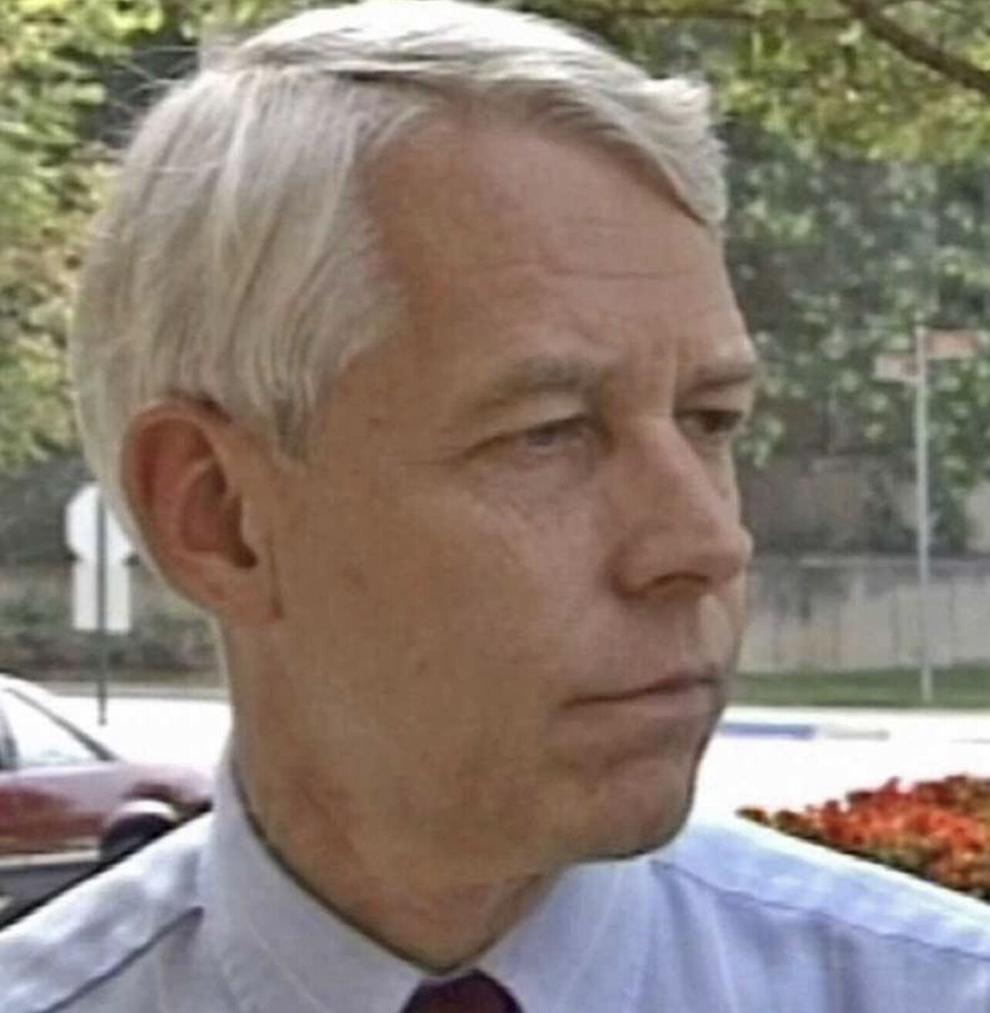 "What doctor has a locker in a team's locker room?" Schyck said. "What doctor would shower with a team? I wanted to ask Russ, whose choice was it for Dr. Strauss to have a locker in the locker room? Do you shower with your doctor, Russ?"
The shower room was an open design; five showers on each wall.
"If you looked, Dr. Strauss would be soaping up, lathering, facing away from the wall and looking at the guys on the other side," Schyck said.
Strauss would become sexually aroused. 
The showers were also accessible to the men's gymnastics locker room. When Strauss finished, he returned to his office. When the gymnasts walked past, Strauss would go to a locker he kept in the gymnasts' locker room and take another shower. 
Ever since his encounter with Strauss during his freshman physical when the doctor molested him, Schyck was assaulted in that manner by Strauss. Once, Schyck needed stitches for his head. When needing them removed, Strauss told Schyck to come to the office he kept at French Field House.
When Schyck arrived, the Field House was empty, except for Strauss.
"I'm there to get stitches out of my face, but I had to take my pants down, again, and he gave me the whole nine yards," Schyck said. 
Several of the survivors spoke told of accepting muscle relaxers from Strauss. One told of Strauss giving him a relaxer and telling him he needed a second one once he got to his apartment. 
The athlete didn't remember receiving the second muscle relaxer, but when he woke up, Strauss was in his bedroom, raping him.
"So many were raped," Schyck said. 

As each survivor spoke, Hellickson's demeanor evolved.
"Russ came to the conclusion that there were a lot of people that he trusted who were former athletes and coaches who lied to him," Schyck said. "When we got out of that meeting, Russ gave us all a hug and said he was going to make a statement on our behalf."
Then … nothing. He backed off.
"And he got obstinate and combative and now it's worse than when we went to that meeting because I have no respect for somebody who goes back on his word like that," Schyck said.
In the end, Hellickson decided defending his wrestlers wasn't worth drawing the wrath of one of his former assistant coaches, who is now a U.S. congressman, Jim Jordan.
U.S. Rep. Jim Jordan confronted the report on Strauss's abuses - which suggested he had turned a blind eye to what was going on. 
"All the stuff that was said yesterday, that just was not accurate," Jordan said shortly after the scandal became public. "It's just not true."
"Mike wrestled for us, he was a friend, but something's changed," Jordan said. "The things he said are just not true. We knew of no abuse, never heard of abuse, if we had, we would have reported it. .. But the things he said about me were just not true."
Jordan admitted knowing Strauss, but said he - nor the other coaches - had a clue about the showers, touches and rapes.
Jordan went on the offensive, attacking DiSabato, who had an arrest record, and others. 
What wasn't well-known was DiSabato reached out to Jordan before everything went public.
DiSabato reached out to Jordan through email and texts, wanting Jordan to stand with the wrestlers. 
Jordan's interview on "Hannity" soon after was the last straw for those who hoped he would come to their aid against Ohio State.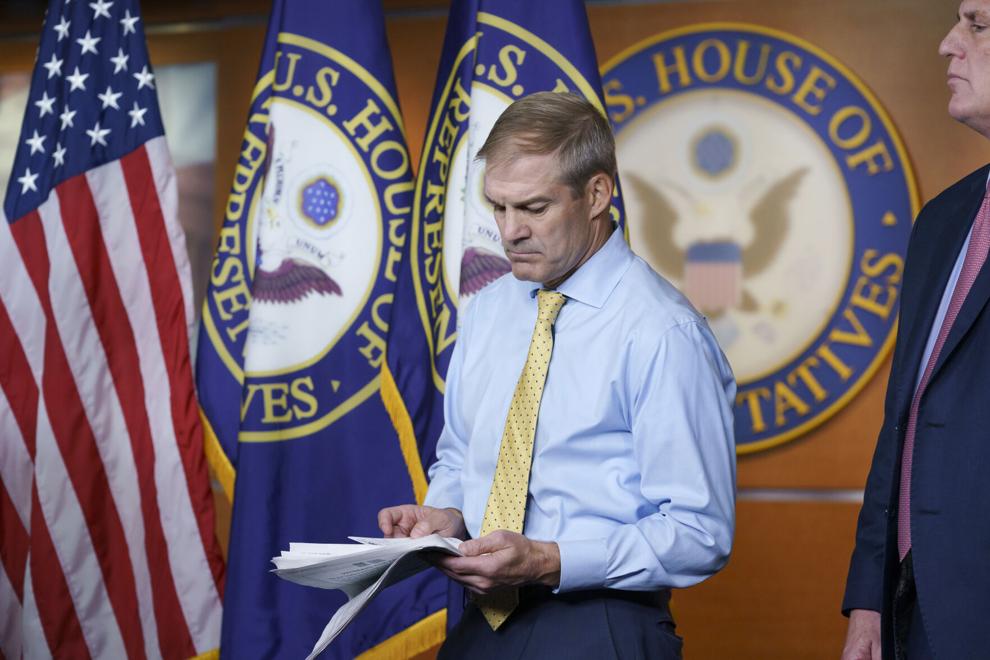 Schyck was devastated, incredulous.
"Let's just say we give him the benefit of the doubt that he didn't know Strauss was doing the abuse," Schyck began. "He didn't know he was doing the abuse at the level he was. Everybody that wrestled at Ohio State, everybody that practiced on a daily basis, everybody that was in the locker rooms on a daily basis knew what Dr. Strauss was like. He walked around in the showers gawking at everybody."
Larkins Hall earned a bad reputation. Some incidents were recounted by Hellickson – then later recanted – in "The Scarlet X."
"Jimmy was on (Fox News) and he denied that the facility was a deviant facility," Schyck said. "He just said it was a typical facility and he didn't even acknowledge the fact that Strauss was grooming guys by taking showers all the time."
Jordan accused the wrestlers of trying to scuttle his bid for a Congressional leader role should Republicans win the majority in the upcoming election. It shredded the last positive memories Schyck had for Jordan, whom Schyck had admired.
"So all of the sudden, 400-some-odd guys, we all decided to conspire just out of the blue to take you down so you don't become Speaker of the House?" he said. "It's baffling to me and it bothers me that he thinks we're all a bunch of idiots."
Sue Schyck once asked her son if he ever went to Jordan and Hellickson to tell them about Strauss.
"That would imply they didn't know," Schyck said. "Russ and Jimmy were a part of the same environment that we were all in...They see what we see every day. Why would I tell them something they already know? They already know it."
Strauss died by suicide in 2005 in his small apartment on Venice Beach in California, nine years after Ohio State finally barred him from giving exams. He retired in 1998 with a spotless record.
According to family members who saw his suicide note, Strauss took his life because he was no longer able to live the kind of "lifestyle" he preferred due to declining health.
He died believing his deeds would never come to light. He was 67.