From a bird's-eye view, there wasn't much worth mentioning about this prep softball season in our area.
None of our local teams won a district title. Just two of those non-district champs — Venice and Charlotte — advanced to regionals. Both were promptly eliminated in the regional quarterfinals.
Look closer, though, and it's clear to see there's more to the story than teams not bringing home any hardware.
Venice, which went an area-best 19-4, was undefeated for most of the season and ranked among the state's top 10 before losing a couple of regular season games, and twice more in the postseason.
The Lady Indians were led by seventh-year coach Steve Constantino, who returned just three starters, but tinkered with the rotation, lineup and defense until he found what worked. He is the Sun Preps Softball Coach of the Year.
Among those players who helped Constantino and the Indians dominate the area all season were senior outfielder Micaela Hartman and sophomore pitcher Layne Preece — two finalists for the Sun Preps Softball Player of the Year award, along with Charlotte junior catcher Faith Wharton.
Charlotte faced a similar fate as Venice.
A young Lady Tarpons team played the area's most difficult schedule, but still won enough games to advance to regionals without winning a district championship.
They were led by several strong hitters, like Wharton, junior third baseman Lexi Fitzgerald, sophomore infielder Amber Chumley, senior second baseman Kassidy Hopper and sophomore pitcher Mia Flores.
Though the other teams in our area didn't make it to regionals, they still had standout performers, too.
North Port's Jewelie Vanderkous, a junior, hit .478 while also owning a 2.04 ERA across 126 2/3 innings in the circle.
Port Charlotte junior shortstop Mickey Coslor led our area with 36 stolen bases while also batting .468 with 27 runs in 23 games.
Emery Skinner broke onto the scene for DeSoto County this season as a freshman shortstop/third baseman, batting a blistering .596 with 25 runs in 17 games.
Lemon Bay, which came up just short in a district final at Bishop Verot, had an explosive offense, including five players who hit near .400 or better for the season — Ella Kraszewski (.394), Haley Gulsby (.403), Izzy Brickle (.404), Madison Kinkade (.413) and Abby Matheny (.443).
Here's the best of our area this season: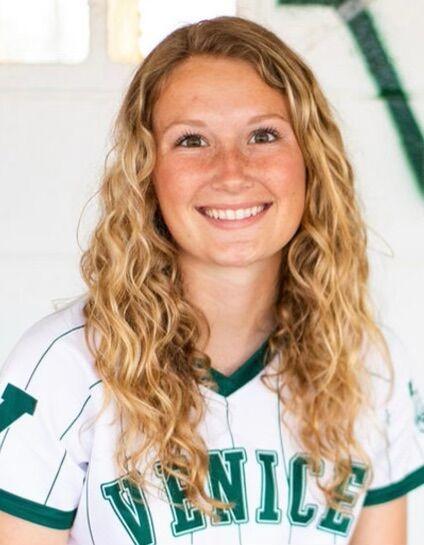 C - Taylor Halback, Venice senior
A nine-hole hitter for Venice as a junior, Halback hit the batting cages in the offseason and turned herself into one of the team's best hitters.
Batting out of the No. 2 spot this season, Halback hit .333 with six doubles, two homers, 13 runs and 16 RBI in 23 games. Halback was also one of the team's best defenders, with no errors all season.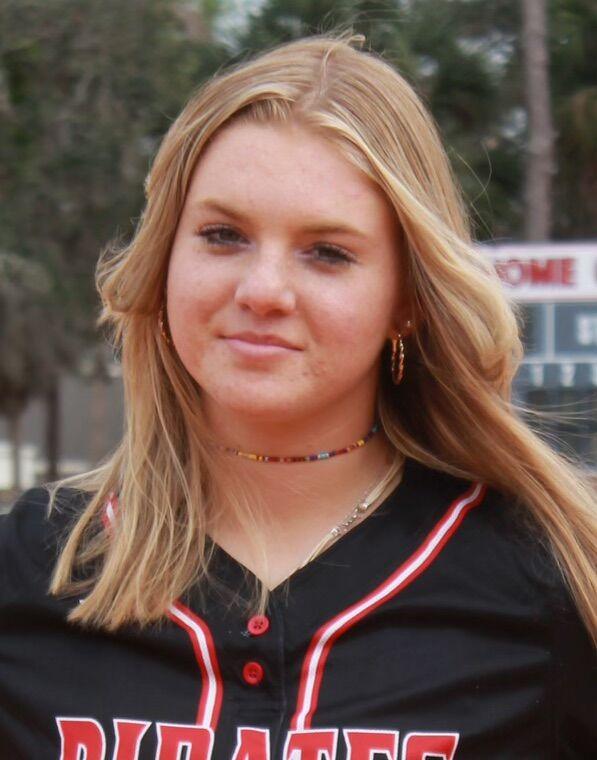 1B - Dava Hoffer, Port Charlotte freshman
One of the area's best freshmen, it quickly became clear that Hoffer was one of the Pirates' best players.
The corner infielder/pitcher hit .344 through 20 games with 11 runs, 14 RBI, six doubles and a triple — finishing second-best to teammate Mickey Coslor in nearly every offensive category.
Hoffer was also the team's go-to pitcher, too, as she recorded a 4.49 ERA across 71 2/3 innings.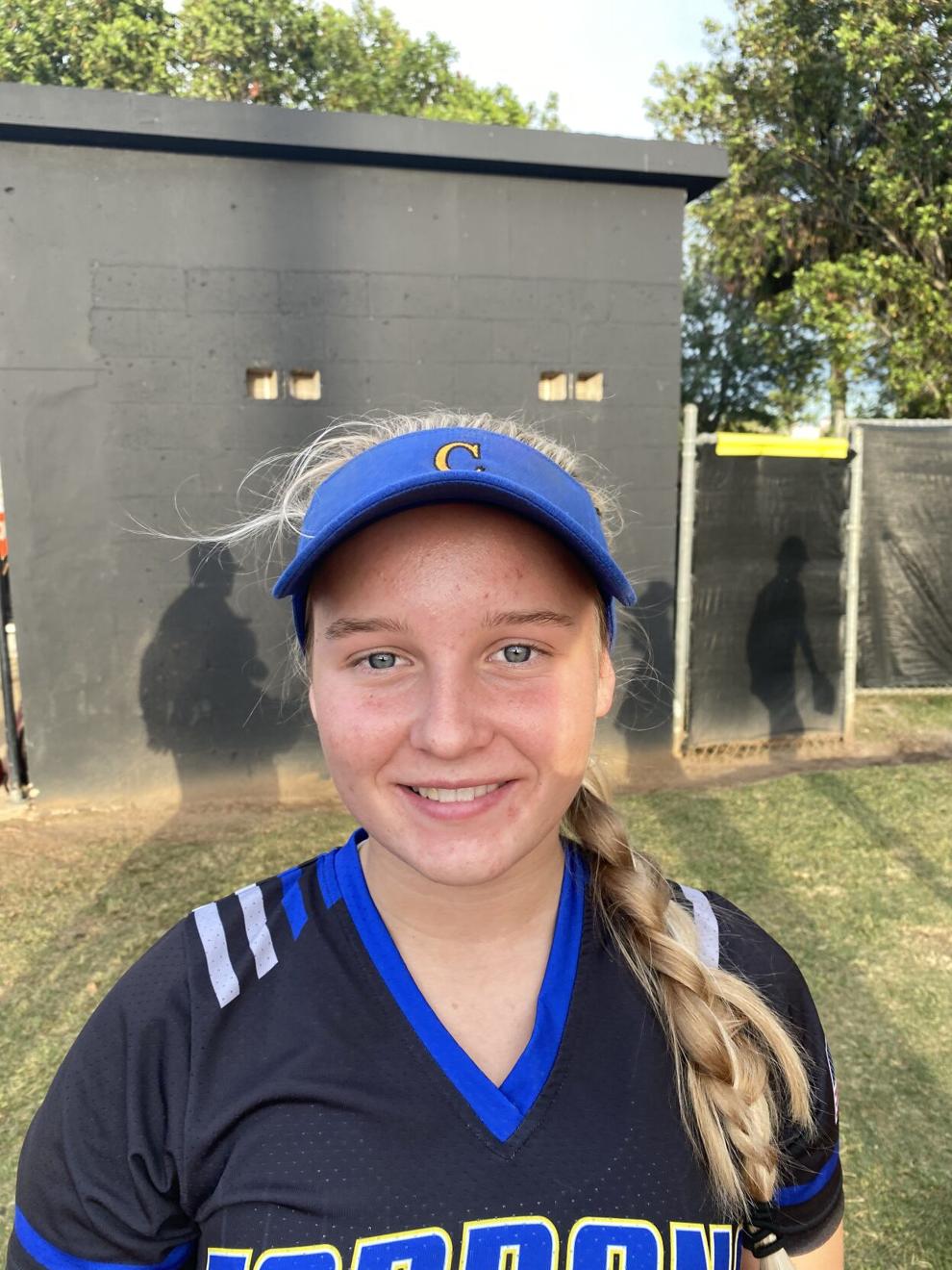 2B - Kassidy Hopper, Charlotte senior
A consistent presence for the Tarpons, Hopper made 80 consecutive starts for Charlotte at second base.
Defensively, Hopper had the second-best fielding percentage (95.5) only to catcher Faith Wharton.
The senior was nearly as valuable on offense, too, as she hit an even .300 across a team-high 90 plate appearances — scoring 20 runs and knocking in 15 across 24 games.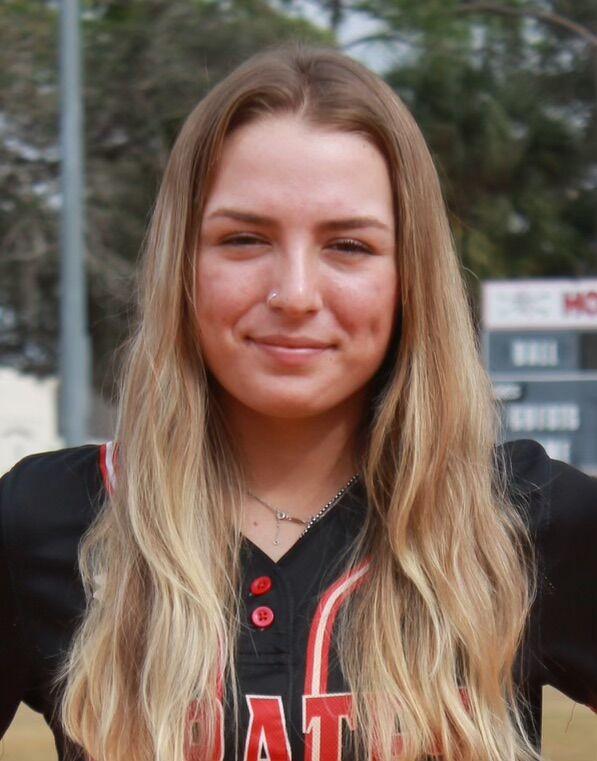 SS - Mickey Coslor, Port Charlotte junior
The ultimate table-setter in our area, Coslor often jump-started her team's offense out of the leadoff spot.
A .468 hitter across 79 plate appearances, she typically used her blazing speed (area-best 36 stolen bases) to get into scoring position — scoring 27 times in 23 games.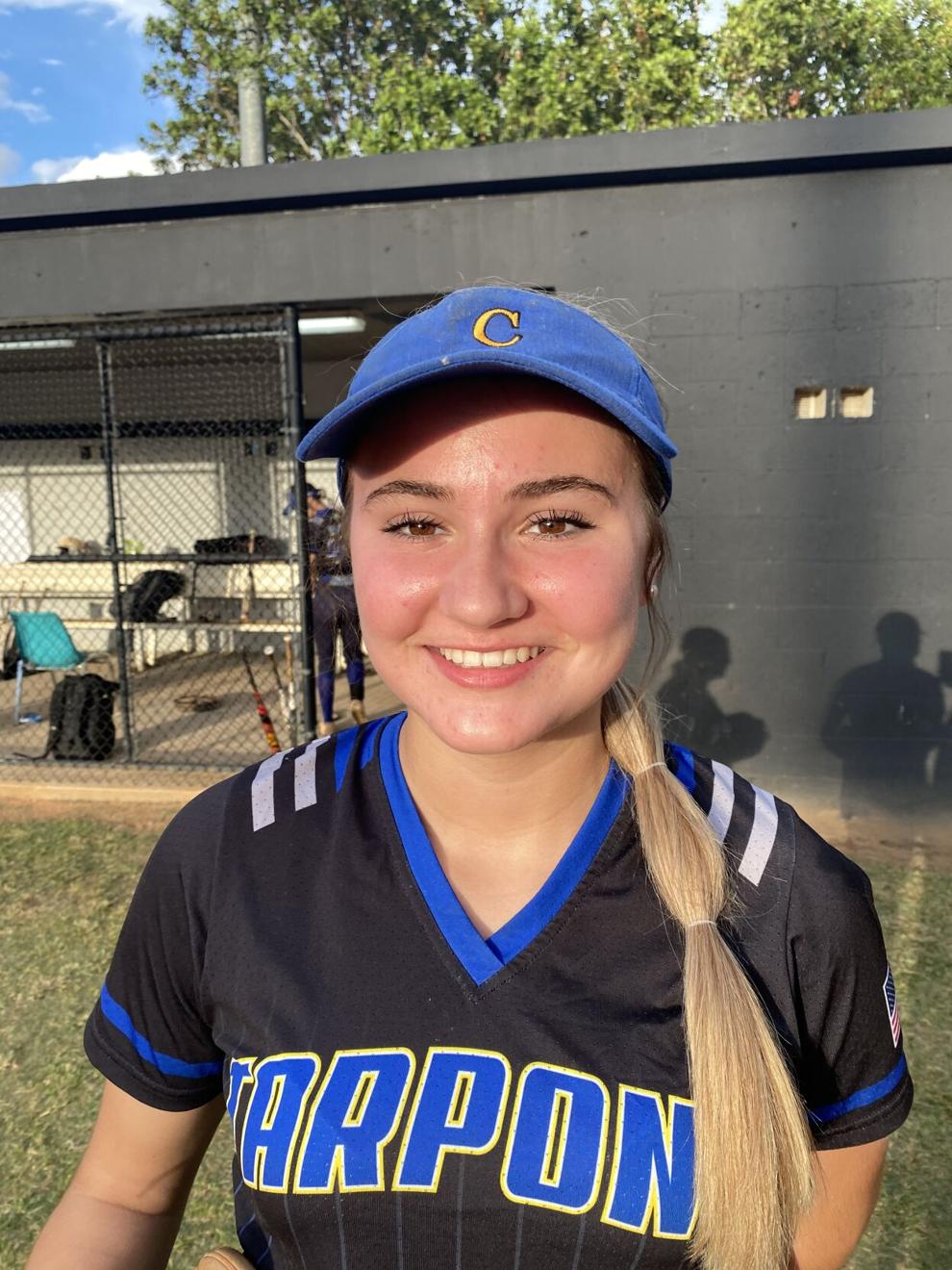 3B - Lexi Fitzgerald, Charlotte sophomore
Fitzgerald not only faced one of the toughest schedules in Southwest Florida, but she also finished with one of the area's best batting averages, too.
The sophomore played all 24 games for Charlotte, hitting .468 with 19 runs, 21 RBI and 10 extra-base hits, including a pair of homers.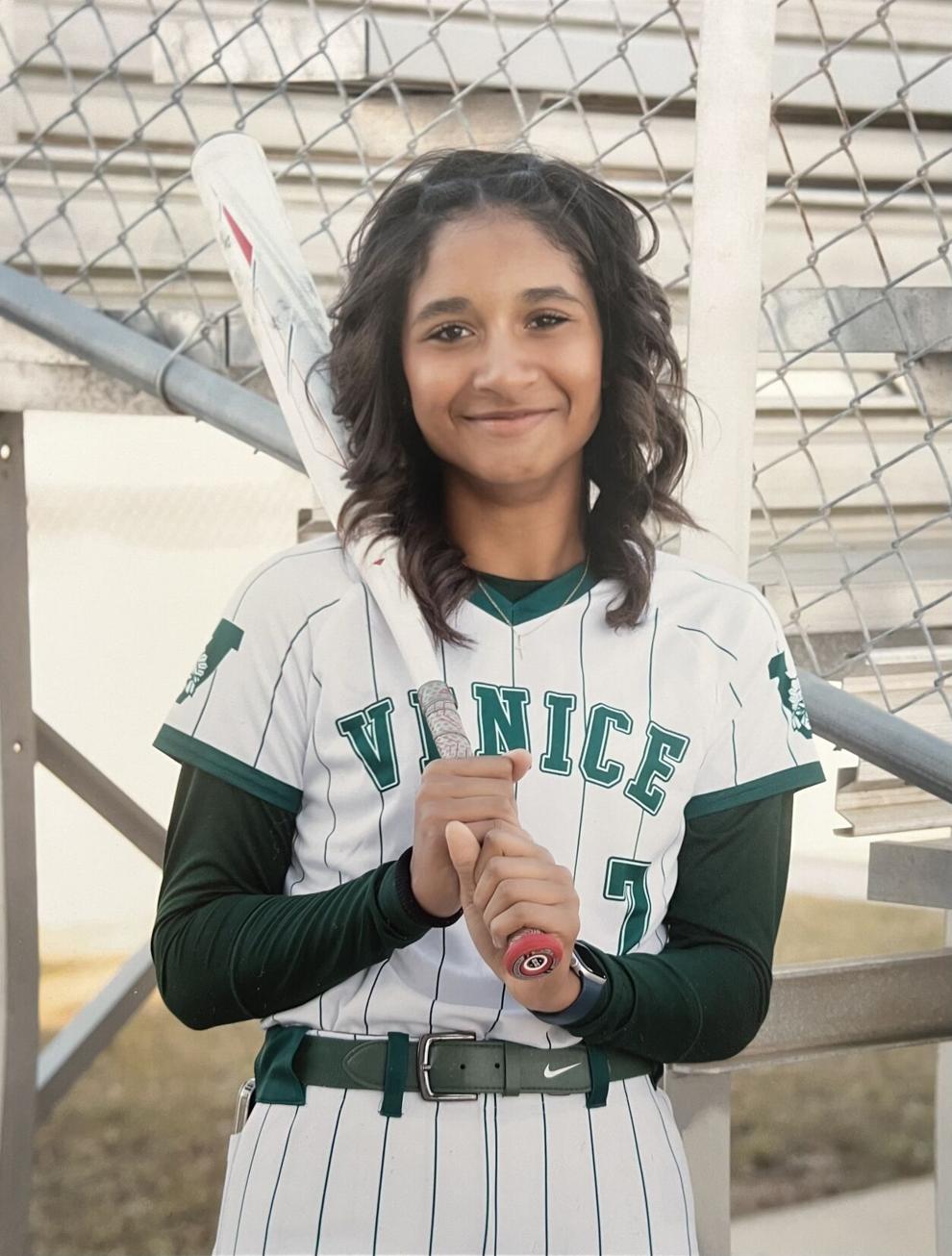 OF - Raionna Smith, Venice freshman
Smith wasn't an every-day starter from the jump, but it didn't take long for the freshman to become one of Venice's best players.
Typically batting cleanup or leadoff and playing left field, Smith finished the year hitting .435 with 17 runs, 16 RBI, two home runs and four walks to just six strikeouts.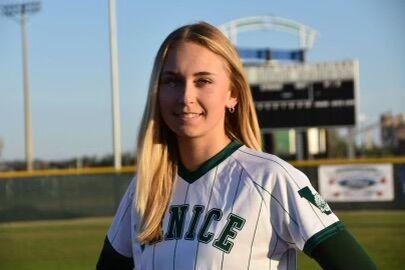 OF - Micaela Hartman, Venice senior
After bursting onto the scene as a pitcher in her freshman season, Hartman became too essential in centerfield to pitch much in her senior season.
The team's No. 3 hitter, Hartman led in several offensive categories for Venice — hitting .461 across 80 plate appearances with eight doubles, two home runs, 17 RBI, 21 runs and just eight strikeouts. In center, Hartman made one error (97.1 fielding percentage) with 32 putouts in 35 chances.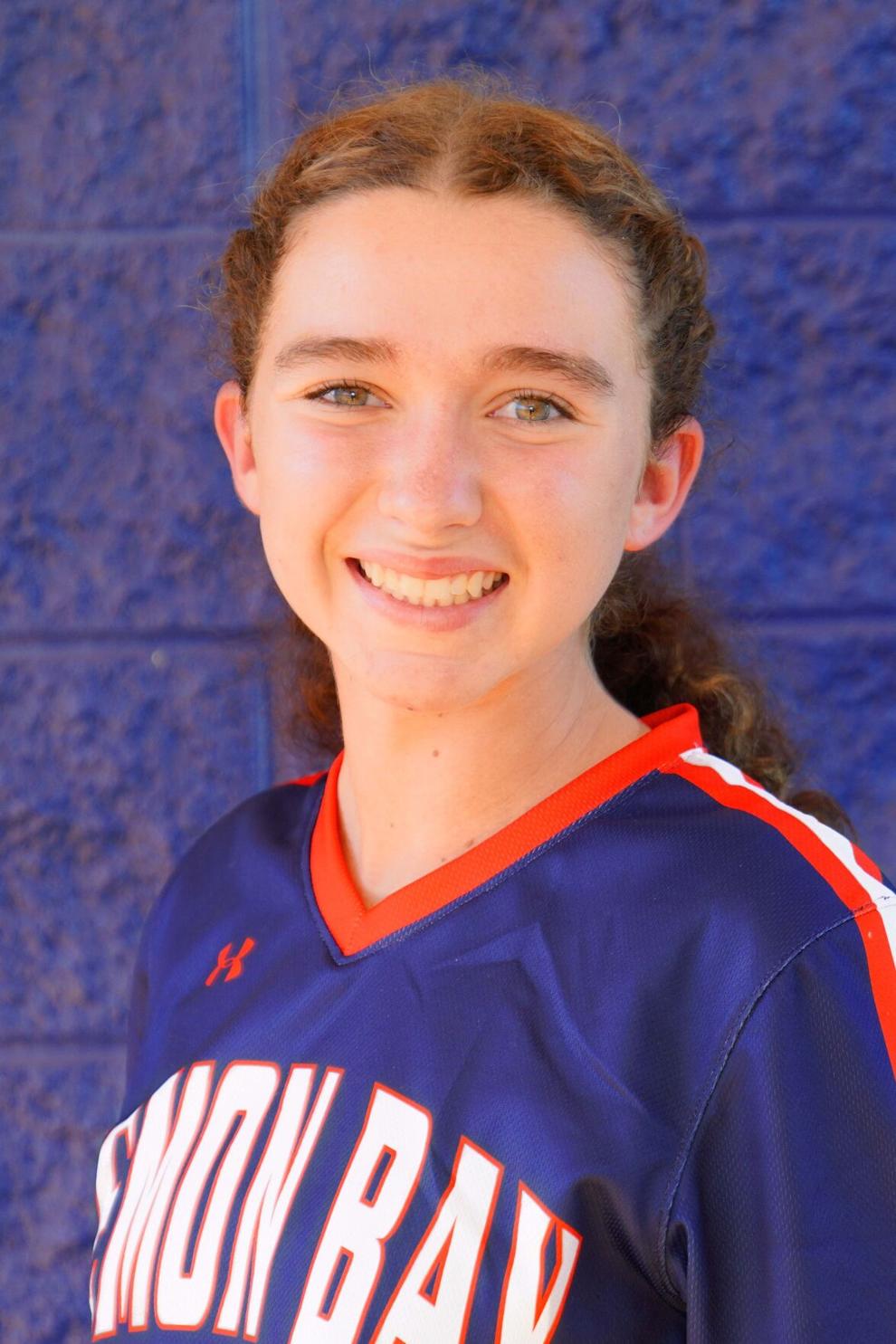 OF - Haley Gulsby, Lemon Bay senior
The Mantas' leadoff hitter, Gulsby paced one of the area's best offenses. The senior recorded a team-high 75 plate appearances across 20 games, finishing with a .403 average, 24 runs, 19 RBI and eight extra-base hits, including four triples and a homer.
Her plate discipline made her an excellent choice for the leadoff spot, as she struck out just three times all year.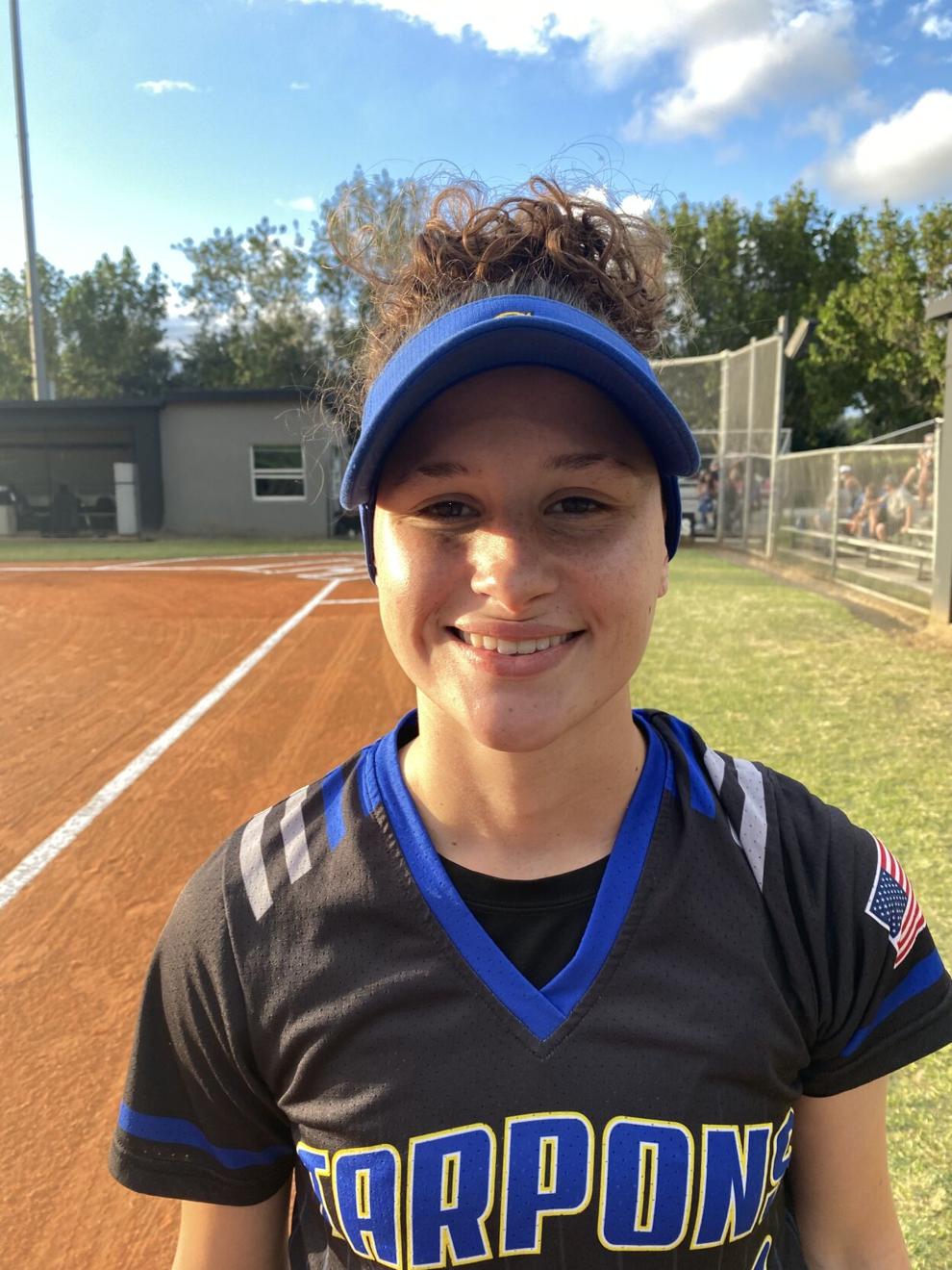 UTIL - Jasmine Jones, Charlotte junior
One of the Tarpons' top hitters, Jones hit well over .300 all season, finishing with a .386 batting average with 22 runs and 16 RBI in 22 games.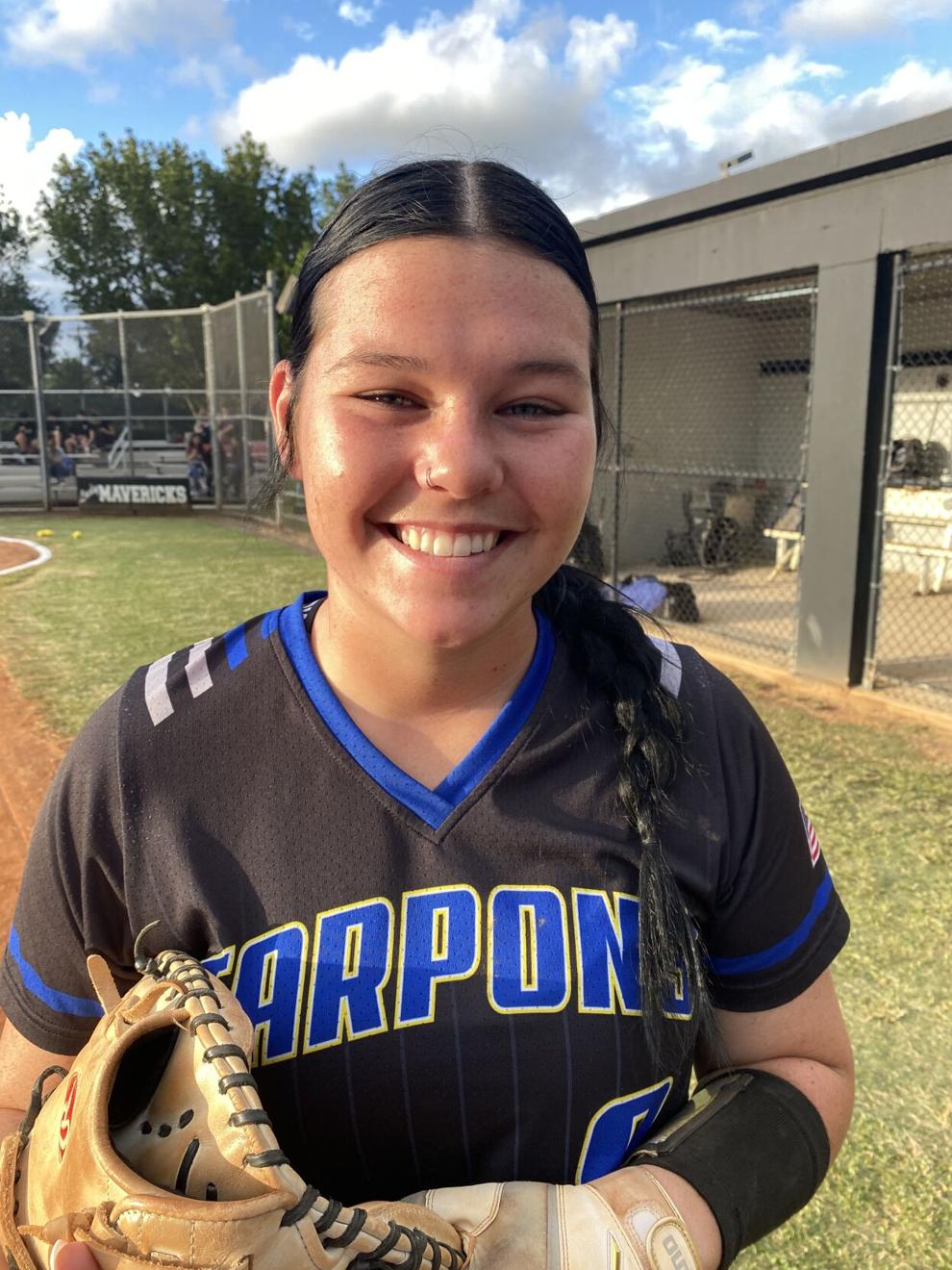 DH - Faith Wharton, Charlotte junior
The Lady Tarpons played the area's toughest schedule, but it didn't seem to faze Wharton.
The junior hit .403 across 81 plate appearances with six runs, 24 RBI, six doubles, two triples and three home runs while also committing no errors behind the plate — earning her team's Defensive MVP award.
There was no better example of Wharton's game-changing ability than when she crushed two home runs against North Port in a 12-2 mercy-rule win on April 25.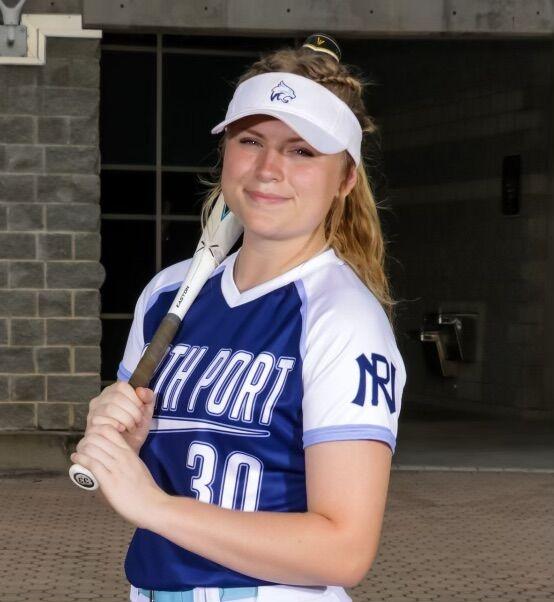 Two-way player — Jewelie Vanderkous, North Port junior
It's hard to pick which player was more impactful this season: Vanderkous the pitcher or Vanderkous the hitter?
The junior do-it-all Bobcat was the team's top offensive weapon — hitting .478 with 16 runs, 21 RBI and 15 extra-base hits, including four triples and four homers.
In the circle, Vanderkous pitched 126 2/3 of the team's 136 1/3 innings. She finished with a 9-4 record, a 2.04 ERA and 163 strikeouts to 35 walks.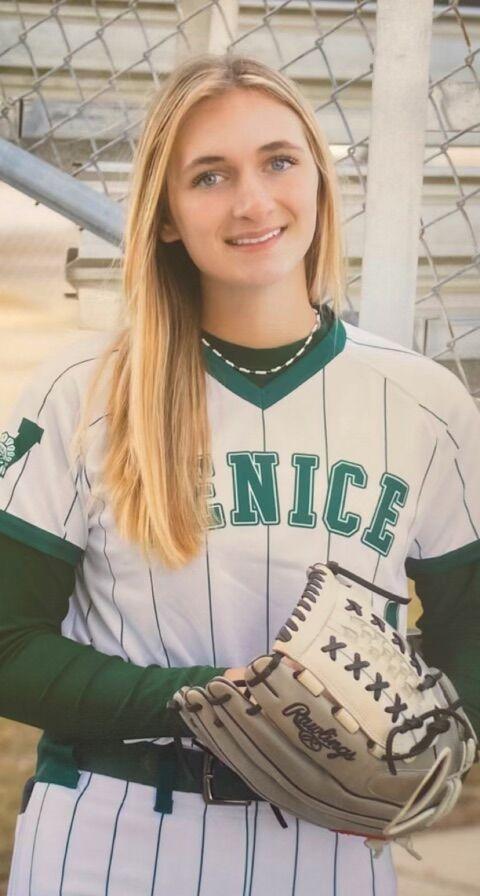 P - Layne Preece, Venice sophomore
It's harder to have a better debut season than the one Preece just turned in for the Lady Indians.
The sophomore right-hander quickly elevated herself to ace-status in the opening weeks of the season.
She finished with dominant numbers, leading the team with: a 13-2 record, a 1.12 ERA, 99 strikeouts to 11 walks across 81 innings pitched and was 3-for-3 in save opportunities.
She shut down Riverview in the district semifinal before holding Lakewood Ranch — a top-10 team in the nation — to one run in a 1-0 loss in the district final.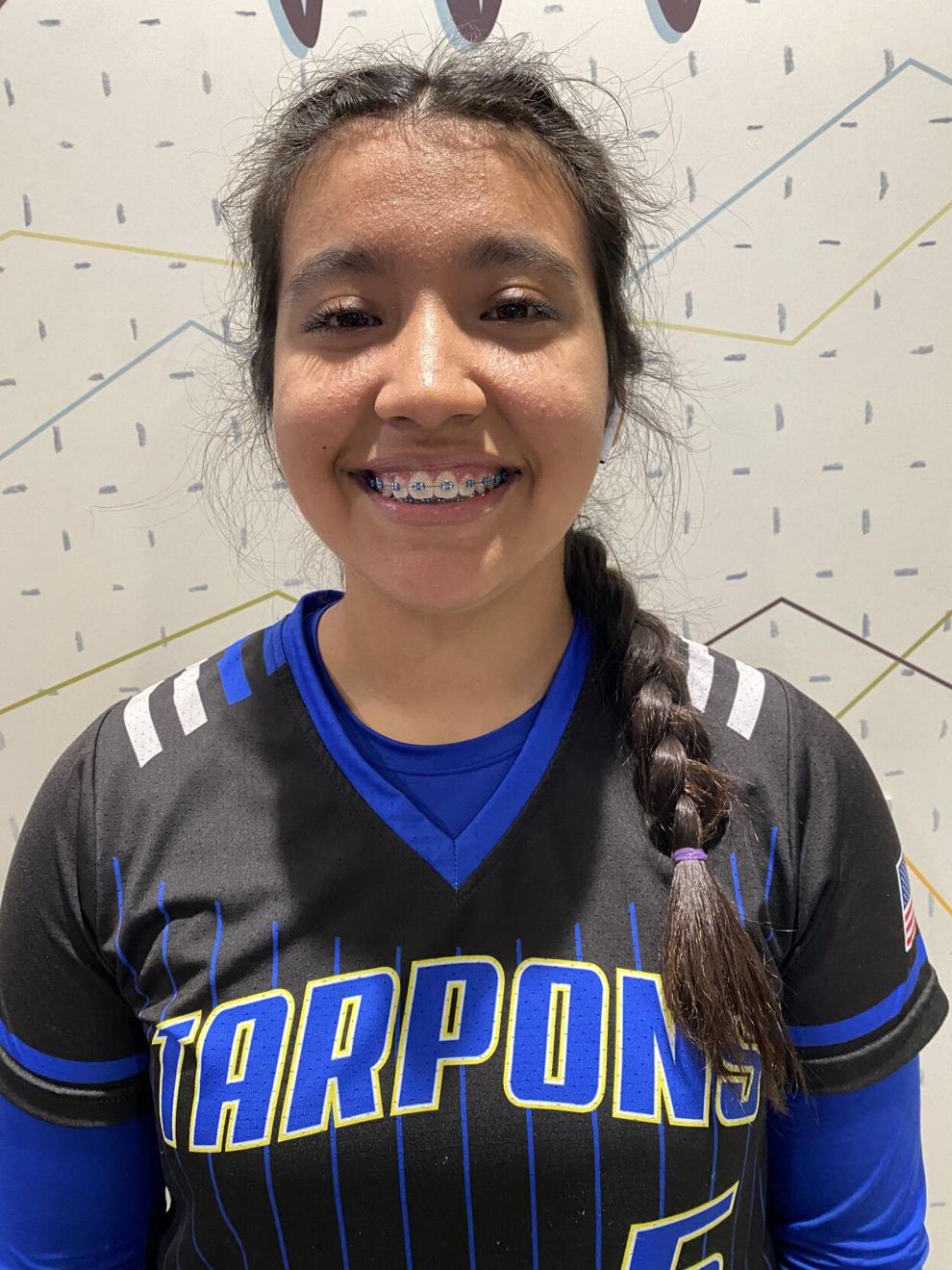 P - Mia Flores, Charlotte sophomore
It's hard to imagine how Charlotte would have qualified for regionals without Flores.
The sophomore pitcher was the Tarpons' sole pitcher for the first few weeks of the season, and excelled in the role. Flores finished 10-4 with a 2.41 ERA, pitching 101 2/3 of 140 innings for Charlotte.
Offensively, Flores hit .327 across 70 plate appearances.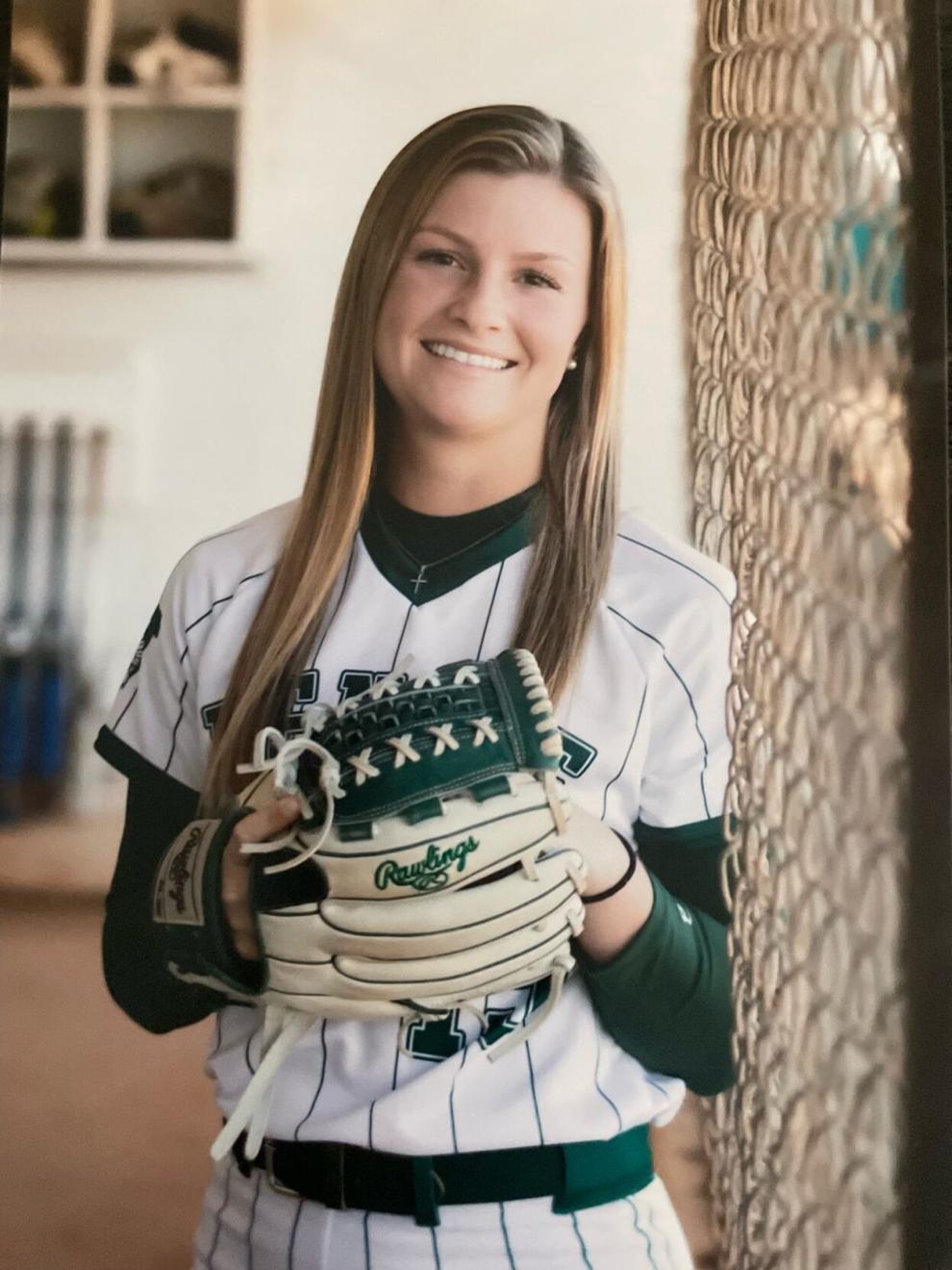 P - Karysn Rutherford, Venice senior
Rutherford took a backseat to Layne Preece this season, but still delivered one of her best seasons.
The left-handed pitcher went 6-0 with a pair of saves, owning a 1.85 ERA with 42 strikeouts to 11 walks over 53 innings.
At the plate, the senior lefty finished with the fourth-most hits on the team (17), 15 runs and a team-high eight walks in 23 games.
C - Madison Kinkade, Lemon Bay junior
1B - Zoey Lynn, Venice sophomore
2B - Kaylin Smith, Venice freshman
SS - Jasmine Rachal, North Port senior
3B - Kaedyn Stoltzfus, North Port senior
OF - Kelsey Raducci, North Port senior
OF - Kali Patton, DeSoto County junior
OF - Kaitlin Kohlenberg, North Port freshman
UTIL - Emery Skinner, DeSoto County freshman
DH - Abby Matheny, Lemon Bay freshman
Two-way player — Amber Chumley, Charlotte sophomore
P - Kayli Rhoden, DeSoto County junior
P - Mackenzie Vaughan, Lemon Bay sophomore
P - Ella Kraszewski, Lemon Bay senior