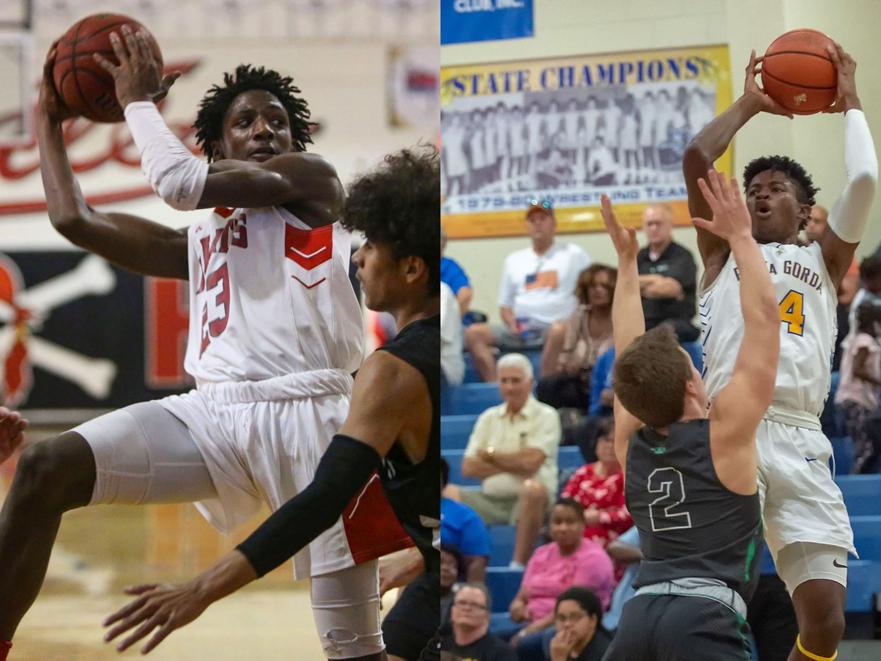 Two videos surfaced about a week apart and quickly spread. One showed Port Charlotte's Alex Perry posterize an opponent in transition during an AAU game. The other featured a windmill slam from Charlotte's John Gamble after a workout — in Crocs.
On the surface, the thunderous dunks were entertaining and made for easy Twitter content.
A deeper look shows the rise two former teammates and longtime competitors. Now friendly rivals, they have the potential to be the area's premiere ticket over the next two years.
But can they live up to the hype?
some highlights from this weekend🤙🏽🥶 @TampaBayHawks16 pic.twitter.com/KTJusQW6K8

— Alex Perry👿‼️ (@alexperry23) June 30, 2020
"I love it," Gamble said. "I can't wait for it because I already know how that's gonna go. The Charlotte vs. Port Charlotte is gonna be the game everybody wants to be at."
For now, Gamble's teammate Tre Carroll holds the crown of the area's best player, but Gamble and Perry are hot on his heels.
Though they have quickly become familiar names in the area, they arrived at this point in different ways.
Gamble, whose first dunk was at 13 years old in sixth grade, came into high school as a well-known entity. He was one of the most hyped incoming freshmen and backed it up averaging 13.5 points and 4.2 rebounds during his first year on varsity.
Just tell me who want it 😤 pic.twitter.com/hbrZIX0tJD

— John Gamble (@_jaygamble_) June 28, 2020
Perry, on the other hand, spent his freshman season on JV and was a fringe starter as a sophomore for the Pirates, averaging just over nine points a game.
Their development has been steady and deliberate and their tireless work ethic was engrained early during their days as teammates back in middle school.
"You have basketball players and then you have athletes," said Tyler Perry, Alex's brother who watched most of their games growing up and was a standout player himself for Port Charlotte.
"John and AP are just freak athletes, so once they dedicated time to basketball, it's just skill on top of pure athleticism already. That makes them so much better than everyone else. They also just so happen to be 6-6 at 15. They usually had to play up a grade because they were so good so it forced all of them to become better, faster and stronger."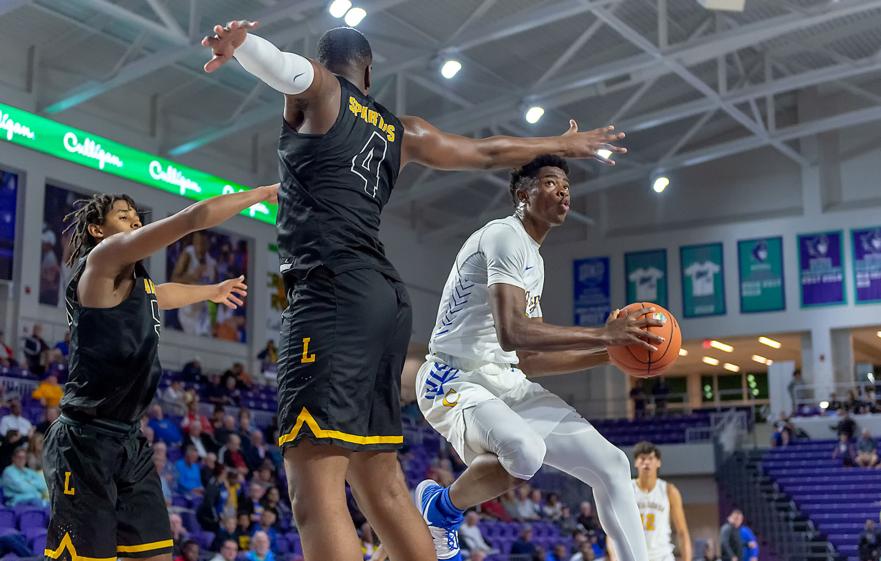 Gamble and Perry were part of a stacked middle school team that also featured Myles Weston and Jayshon Platt, who now play for Venice, as well as Keon Jones, who plays football for Charlotte. Their teams — Team M.A.D and Florida Storm — consistently beat teams by 30-40 points.
As their confidence grew, their game got stronger.
"Confidence is a good thing for me because when I have it there's a lot more emotion and I'm more into it and give a better show for the crowd," Gamble said. "We're much more dominant now. Back then, (Alex) had no type of shot and I had no shot either. It wasn't until 7th grade that we really started shooting the ball. We've always been on run and gun teams that score in transition."
Though they currently play on opposite sides of the Peace River, they still often play on the same team during heated pick-up games at the Morgan Center.
Whether it's at the rec center or during the season, they both take time to admire each other's game.
"We definitely go at each other like it's a real game," Perry said. "I like how he attacks the basket, he's really crafty in the paint. His off-ball shooting has been really on point lately and he plays very aggressive."
"He's putting more into it, he's working much harder than he used to," Gamble added. "Now he doesn't give (any) excuses. If he messes up he puts it on himself and goes out there and grinds for it. As far as play style, it's the same. He gonna play some defense and in transition, that boy (is) gonna score the ball.
"It's hard to guard him because you don't know which way he's gonna go."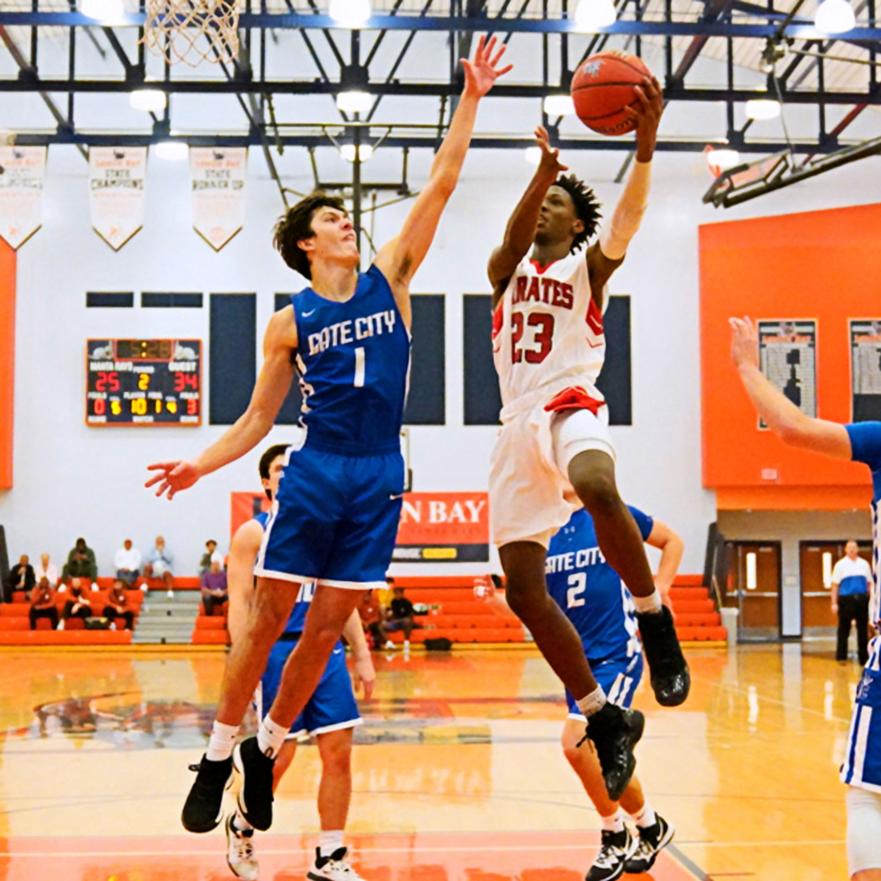 The offseason, though highly unconventional given the COVID-19 pandemic, has been fruitful for the duo. Gamble has picked up verbal offers from Ole Miss, Stetson and Mississippi Valley State.
Perry hired a personal trainer during the break and has been working on his shot, speed and explosiveness. He's also enjoyed a 4-inch growth spurt over the past year, matching Gamble's height of 6-foot-6. Gamble has been adding variation to his shot as well as his combo moves.
Both are intent on rising to the hype and don't worry about the added pressure. For now, it seems as if they have all the tools to lead the next wave of stars in southwest Florida.
"It's a great opportunity to be looked at as one of the best players in the area," Perry said. "The idea of us two coming from the same middle school team and becoming two of the top players in the area for the future, it's a blessing."