Reader's note: This story contains explicit language and recounts situations that could be traumatic for survivors of sexual abuse.
When the ruling came down this week, there was no doubt who was guilty. There was no attempt to defend the guilty man's enablers.
From 1978 to 1998, Ohio State University employed Dr. Richard Strauss, diminutive in stature, dominant in authority, who sexually abused hundreds of athletes across 17 sports programs. That it happened has never been disputed. That those who could do something, did not, cannot be denied.
In 2018, a whistleblower came forward. U.S. District Judge Michael Watson was tasked with determining whether several of the largest lawsuits against Ohio State seeking compensation, an admission of wrongdoing and sweeping overhaul of the university's oversight of sports medicine could proceed. Wednesday, after three years of legal maneuvering, semantics and witness wrangling, Watson issued his opinion and ruling.
"For decades, many at Ohio State tasked with protecting and training students and young athletes instead turned a blind eye to Strauss's exploitations," Watson wrote. "From 1979 to 2018, Ohio State utterly failed these victims. Plaintiffs beseech this Court to hold Ohio State accountable …"
Hanging on his words were 400 survivors whose lives had been irrevocably harmed decades earlier and wounded once more by reliving the horrors visited upon them by a man who would commit suicide in 2005 and evade justice.
In Englewood, one of those survivors, Michael Schyck, also sought some modicum of peace.
Three years ago, when the whistleblower came forward and ended the silence, Schyck was among the first to stand up and tell his story. He spoke three times before the Ohio State University's board of trustees. He went to the Statehouse in Columbus and spoke in support of new laws that would alter the statute of limitations for sexual abuse survivors and streamline their efforts in seeking compensation.
In the process, Schcyk has read the derogatory comments in social media and at the bottom of online articles.

To this day, he weathers the judging glances — real and perceived — of strangers and acquaintances around Englewood, where he is entering his sixth season as wrestling coach at Lemon Bay High School and coaches his son, Lance. Every day, he carries the burden of a strangely shaming public.
"When this first became public, the majority of the responses we got is 'Why didn't you punch the guy, he's a frail guy, suck it up," Schyck said this week. "There was all these negative things as to what we didn't do. He was effiminate. He was frail. That we were male, we should have killed the guy, or that it happened a long time ago.
"But it was a different time and, frankly, we didn't understand what was happening to us," Schyck added. "One of the guys, Mark Coleman, is the baddest man on the planet. A world silver medalist. He reacted the same way as every other victim reacted. Back in the day, the 1980s and 1990s, the way people responded was different. It's all crap what people say about us now because times are so different."
After setting the stage, the judge's finished his ruling with words that would reverberate:
"But today," Watson said, "the legal system also fails the Plaintiffs. The Plaintiff's pain and suffering is neither questioned or overlooked by this Court; indeed their claims cry out for a remedy."
Watson said his hands were tied due to the passing of the statute of regulations for the crimes committed by Strauss. He said the survivors needed to seek a legislative solution changing the laws regarding the statutes, which is something they did try only to have the Ohio Statehouse stick the bill in a drawer.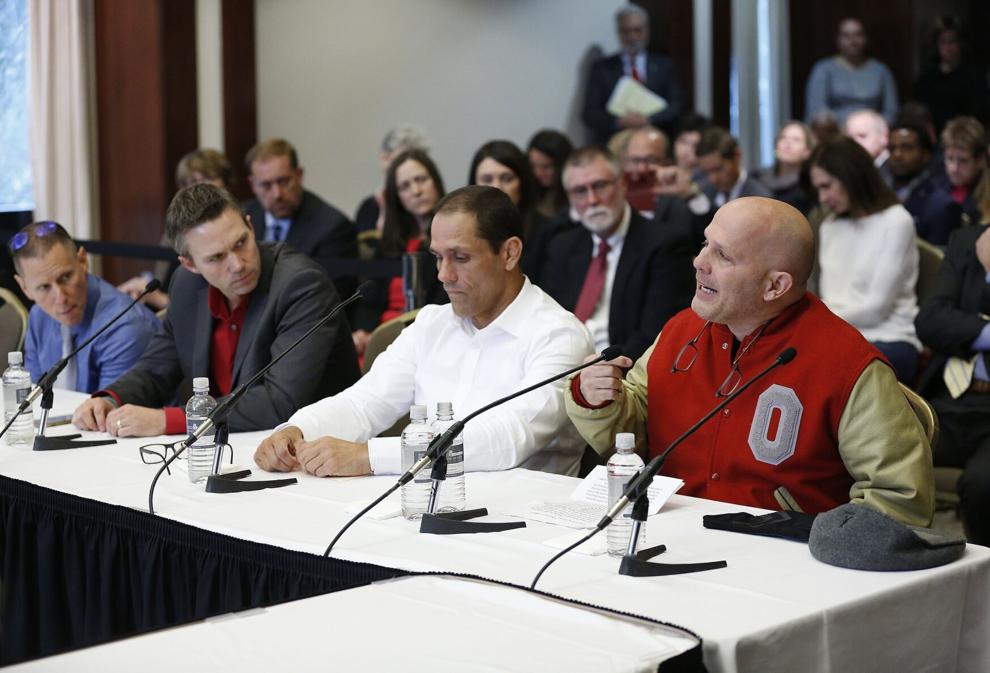 "If you're asking what my opinion is, this is corruption at the highest level," Schyck said. "So brazen, cocky and arrogant. The judge even said we've been abused and Ohio State is at fault, but that it's a legislative thing. Why did it take three years to rule that? If you know that you're going to go with the letter of the law, why three years?"
There will be appeals and in the process, scabbed wounds will be picked anew.
"A judge just threw 300+ sexual assault survivors into a big trash can with a huge OSU logo on it," said Stephen Snyder-Hill, a lead plaintiff in one of the lawsuits.
"OSU spent decades denying, hiding and evading the truth in its role in concealing the abuse that happened on its watch," read the statement issued by lawyers representing 120 of the survivors in another of the dismissed lawsuits. "Today's ruling punishes survivors already traumatized by the university's callous campaign of deception. The court's decision cannot, and must not, be the final word in the survivors' journey towards justice."
When the allegations first became public, Ohio State commissioned the Perkins Coie law firm to conduct a review. The subsequent report was damning, yet incomplete. While the University publicly claimed it worked hand in hand with Strauss's accusers, the truth was just one mediation hearing was held.
"I was there," Schyck said. "It was a shitshow and they moved on. From there, Ohio State has never come to the table to mediate. The judge who was there even suggested our group should get $700,000 each. I think everybody would have accepted that or at least if the mediation was being done, we could have come to a common ground. Instead, Ohio State moved away and bullied us."
If the Ohio State case conjures comparison to the infamous women's gymnastics case at Michigan State against Dr. Larry Nassar and the wide-ranging sexual assault case against USC, that's because they are similar. The primary difference is the time period involved and, perhaps most important, the gender of the survivors.
The settlements reached for the Nassar scandal provided $500 million to 332 survivors. The USC settlement was $825 million for 710 survivors. Upon the conclusion of the Perkins report, Ohio State created a take-it-or-leave-it settlement program that distributed $45.7 million to 185 survivors, an average of $252,000 per survivor.
Of more importance to those who didn't accept the Ohio State settlement — the agreement also absolved the school of responsibility. To a majority of the survivors, including Schyck, that was an unacceptable caveat.
"They bullied us by saying this is the last time we're dealing with this," Schyck said. "This is the last time we're putting something out there, accept it under our terms, or so be it. Our fate was already sealed."
Ohio State's machinations are but one part of this story. So much remains. There's the ruling judge's undisclosed conflict of interest. There's a legendary coach's devastating two-faced actions.
There's even a connection to the halls of Congress where a smear campaign by one of the wrestling program's prodigal sons shocked survivors to their core.
And of course, there are the individual stories of 400 survivors, many of whom have told their stories in public and private forums, but never had the opportunity to do so in a legal one.
This is Michael Schyck's story.
Doug and Sue Schyck brought Doug Jr. and Mike into the world in a northern suburb on Ann Arbor, Michigan then moved their family to Colorado for a job opportunity.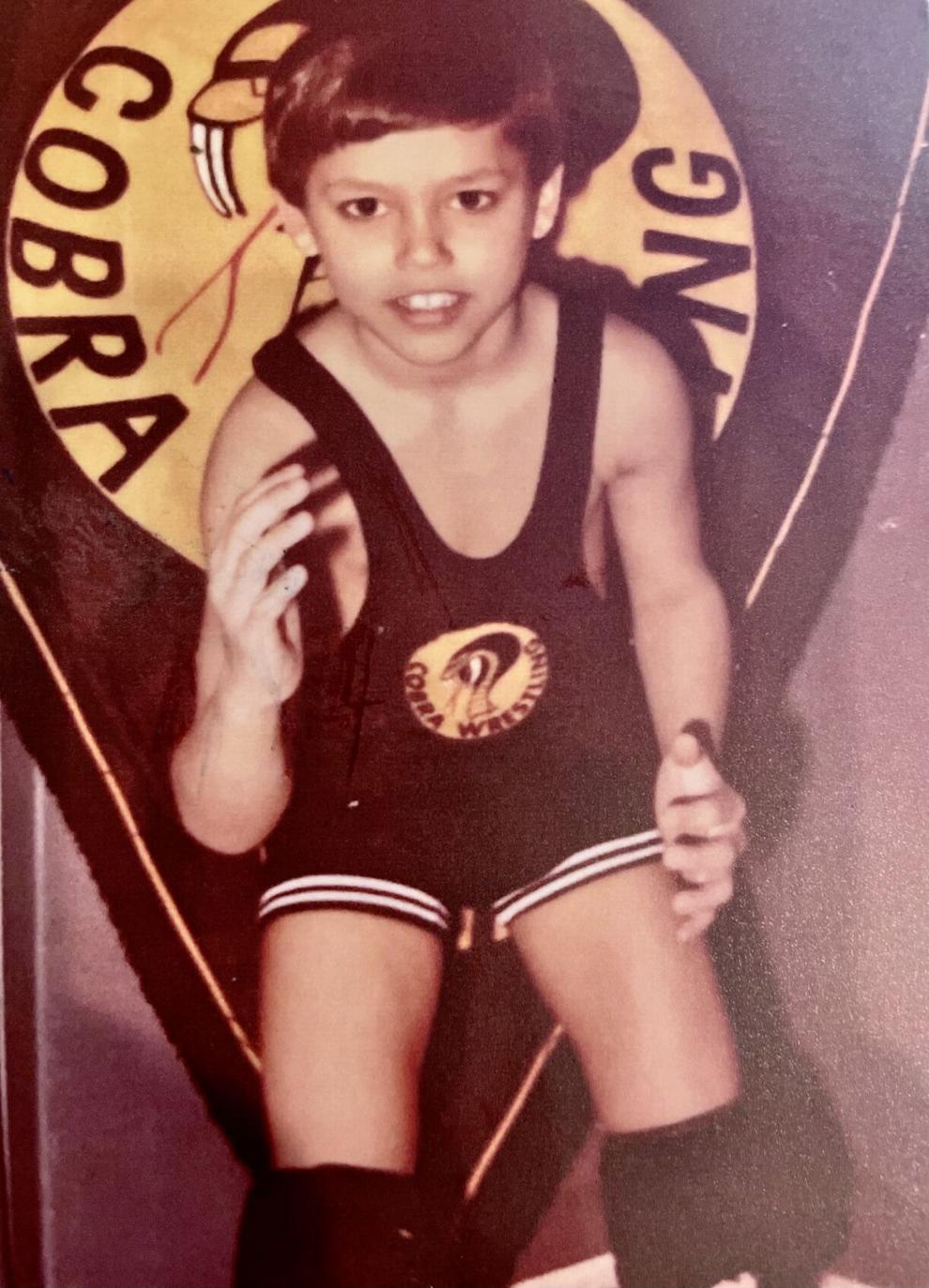 One day, Doug went to the doctor for what he thought was a case of tonsillitis and came home with a cancer diagnosis. He went downhill rapidly, as treatment took its toll. His weight plummeted from 230 to 155 by the time doctors delivered the news that his chances of survival were just 5-8 %.
"We moved to Florida because my mom and dad's best friends lived near Orlando, in Windermere, and they had enough space that we could move in with them," Schyck said. "We didn't know if Dad was going to live and we wanted to be near friends."
Doug was a survivor, though. He battled the disease and won.
"After about five or six months, he got his strength back and started feeling better and started putting resumes out around the state of Florida," Schyck said.
Two offers came back — one near Merritt Island and another from Englewood, a sleepy little Gulf Coast town the Schycks had never heard of.
They fell in love with the area. Doug accepted the job at a local bank and one of the first people who came calling on the new arrivals was Walt Ragan, the wrestling coach at the local high school.
"We were staying at the Days Inn and we got a knock on the door one night," Schyck said. "It was Walt and he said he was the wrestling coach at Lemon Bay and heard there was a new family moving in with two boys who wrestled."
Doug Sr. had been a wrestler during his high school days. One year he was wrestling in the state regional finals when he broke his leg. He finished the match and won, but couldn't continue on to the state tournament. There would be little doubt one of his boys would follow in his footsteps.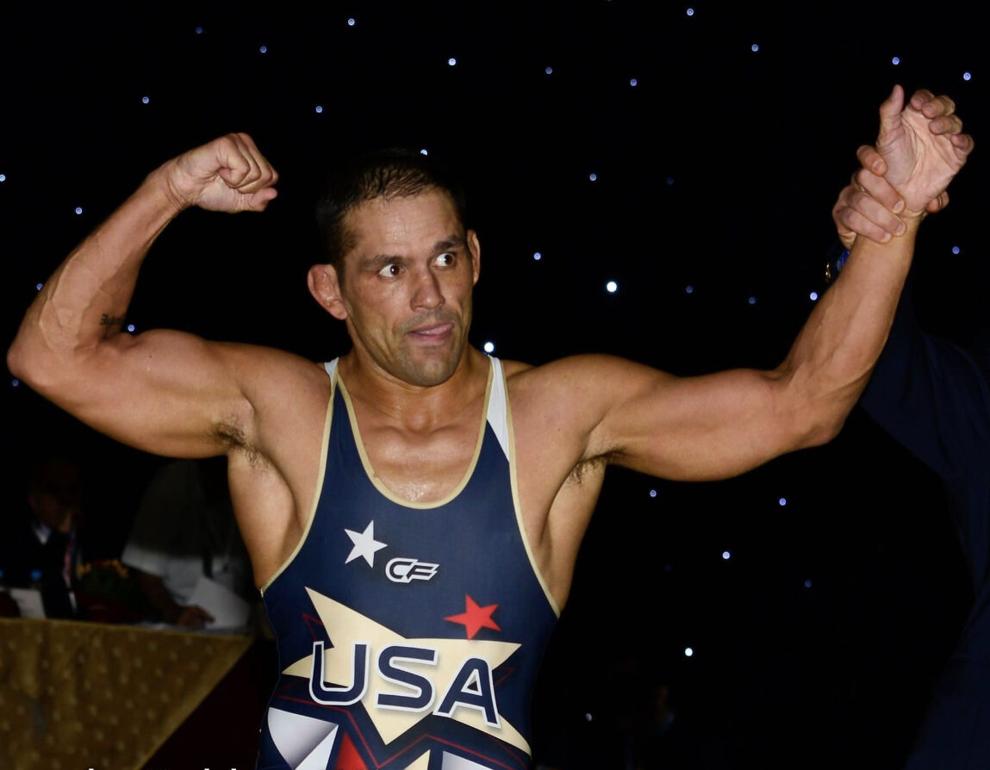 "My brother and I, you talk about sibling in-fighting and all of that, we wrestled and fought all the time," Schyck said. "My dad ended up taking my brother out of Boy Scouts and into the wrestling club in Flint, Michigan, the Cobra wrestling club. It was like Cobra Kai in 'Karate Kid.' My brother was winning everything and every time we'd go to a tournament, I would goof around under the bleachers."
At the time, Doug Jr. was 8 and Mike was 6 and the brothers had drifted. Doug Jr., was eager to follow his father while Mike said he was a bit of a "mama's boy."
Doug Jr. was evolving into a phenom when the sibling rivalry asserted itself and Mike followed his older brother into the sport. Soon, both boys were wrestling in out-of-state tournaments.
As soon as the brothers stepped onto the mat in Lemon Bay's wrestling room, they left a mark.
That was 1984 and something was coming that would leave a scar.
In the summer of 1984, life was good for the Schyck clan. The boys were going to wrestling camps while the parents were hunting for a parcel of land to build a new home.
One day, they planned to scout a plot near the Myakka River. Mike was supposed to join them, but he was hanging out at a friends house, so Doug Sr. and Sue hopped in their newly restored Volkswagen Beetle and headed for the property.
"It was on a Sunday," Schyck said. "I was supposed to take them and show them the back route out there. It was heading back toward Port Charlotte, over were the Home Depot and that par-3 golf course is now, but back then there was nothing. No stop signs, no development."
The Schycks were traveling down one of the back roads when they reached an intersection with no stop sign. As they idled through, a speeding oncoming car slammed into the side of the Beetle and ejected Doug Sr. 30 feet through the windshield. Sue was wearing her seatbelt, but was spared none of the injuries.
"If I would have gone with them, if you look at the back seat — there was no back seat — I would have been toast," Schyck said.
When the Schycks arrived at the hospital, Doug Sr. was not expected to survive.
"All of his organs were jammed up, two collapsed lungs, ruptured spleen, shattered teeth, broke every bone on one side of his body," Schyck said. "But they brought him in that night and with all the IVs in him, he got up — that's how strong that man is — and tried to go find my mom."
Sue's injuries were just as severe. Her teeth had been shattered, as well as her jaw, had two slipped discs in her back, a collapsed lung, a spider fractures of her pelvic bone and leg.
"She has shards of glass in her body that she still picks out to this day," Schyck said.
Doug Jr. was a junior and Mike a freshman that year at Lemon Bay. When the parents finally came home, a routine was established.
"Our lives were flipped upside down and my brother and I were caretakers of our folks," Schyck said. "We had a pullout bed in our living room that was open to the kitchen. Every morning they would be sleeping on that bed, so my brother and I set our own alarm, got up and every day we changed their bedpans and got them water or something.
"We weren't doing our own thing; we were helping them," he continued.
Their condition didn't stop the parents from supporting their children. Mike was on the football team that freshman season, so Doug Sr. made an arrangement with the school that allowed him to pull a van up to the field where he could watch from a reclined position.
By the time the wrestling season rolled around, Doug Sr., was strong enough to sit in the bleachers while Sue, covered in blankets, reclined in a chair on the floor.
"That year, my brother and I were on a mission," Schyck said. "I don't know if it was like we wanted to kill everybody for what happened to them, but I was undefeated and we both were in the (1985) state finals."
Both brothers — Mike at 105 and Doug at 112 — lost their title matches by 2-1 decisions, but that would be the last time either fell at the state meet. In 1986, Doug won the 132 title. In 1987, Mike took the 138 crown, then became a two-time state champion in 1988 by rolling to victory at 152.
Doug had moved on to Central Michigan University by then. Mike was touring schools, visiting powerhouses throughout the upper Midwest. He was very interested in Minnesota, but when Russ Hellickson at Ohio State asked him to visit the Buckeyes, his life would take a fateful turn.
Hellickson was a protégé of legendary Iowa wrestling coach Dan Gable. If a wrestler's goal was to reach the Olympics, Hellickson was one of the few who could make those dreams real.
Offer received, offer accepted.
THE ROOM WHERE IT HAPPENED
The two-time state champion from a small Florida school moved into his dorm room and bid his parents a tearful farewell. Sue's baby boy was all grown up.
On that first day, Schcyk struggled to find his classes, for the campus was a city unto itself. The newbie rolled into his first class, Sociology held in an auditorium with 400 students. The professor was an ant on a faraway stage and Schyck sat in the back row, reading about the Olympics in USA TODAY.
Next up was an NCAA compliance meeting, boring but necessary, then a wrestling team meeting to hash out a schedule.
"Then we get shuffled off to physicals," Schyck said.
The physicals were in the Woody Hayes building, across campus.
"It's so far away I don't remember how I got there," Schyck said with a laugh. "That's half the battle, just getting there."
The cattle-call physicals were taking place in the back of the building, an indoor football facility and training space for other Olympic sports.
The wrestlers — newcomers and underclassmen — moved slowly in a line through each station progressing toward a room with a closed door. Above them on the second level leaning over the railing were the upperclassmen.
The wrestlers had been lined up in alphabetical order and Schyck found himself standing next to Aaron Schedder, a wrestler who had gotten the best of him at a national tournament during their high school days.
"He was someone I have history with," Schyck said. "I lost to him and here I am standing in line next to him, so I'm not even happy standing there. I'm almost feeling like I'm out of place because he's better than me. That's what's going through my head."
The line steadily moved closer to the room with the closed door. It was then Schyck first sensed something was wrong.
"You have the upperclassmen doing cat-calls," he said. "They'd yell, 'Oh, the doctor's going to love you! You're next! Be careful!'
"You don't know what's going on," Schyck continued. "Now you're getting nervous. You're getting hazed. It gives you the idea of how everybody dealt with it. You're not a victim, you're going to deal with it with humor."
Soon, Schyck stood before the closed door. When it opened, the wrestler who had gone in before him came out with haunted eyes.
Schyck's turn had arrived. He opened the door, which shut behind him. The room was spare with one chair near the door. Across the room, on a low-slung rolling chair, a small man sat at a desk, his back to Schyck.
"There's no light coming from a window. It's just a box," Schyck said.
"Go ahead and stand up and take your pants down," the man said, his back still turned.
"We haven't even done anything yet and he says take your pants down," Schyck said.
The man turned around in his chair and scooted slowly across the floor to Schyck. The man's eyes were level with Schyck's exposed groin.
Dr. Richard Strauss's latest assault was about to begin.
Schyck detailed what came next:
"Not to get into the graphics, but I've had two kids, so I know what relations are all about. So when someone grabs you in a way that's not normal — I have a doctor that I see now that I've seen for a long time now and he's never done that — I've never taking my pants off for him.
"(Strauss) has my pants down. Think about that. He's sitting right there and you're standing up and he's doing everything on you, from lifting it to doing this (stroking motion), everything you can imagine and he's got a hand on your backside, on your butt and he's doing this with his other hand and you're sitting there saying, 'Oh my God, what's happening.'
"You're frozen. All you want to do is scream. You want to punch him in the head, do whatever. It's continuing to last and you put yourself in this position where you're not going to get an erection. That's what you do. I can't tell you how many guys on the team got an erection, but there were guys that did and he would tell them that's normal to get an erection and you're supposed to.
"So he would do his thing and then he wheeled around and back to his desk and then I did just the dumbest thing. I shouldn't have done it, but I was nervous."
In high school, Schyck had been hit in the groin and developed a fluid-filled sack on one side of his genitals.
"It always concerned me and sometimes I would get aches down there. He asked if there was anything else I needed to tell him so I told him about that."
Strauss regarded Schyck for a moment, then spoke.
"Well, do me a favor," Strauss said. "Turn the light off."
Schyck did as he was told.
"It's dark as it could be, it's jet black. But there's a light pen and the light pen comes back over to me and ends up doing the same thing but now he's taking his time and in the guise of what he's talking to me about, he's doing what he wanted to do with trying to get me an erection. He's putting a light to it and pulling at you and doing everything he could do to get you an erection where he didn't give you one before.
"Five to eight minutes later, he's sitting there saying, 'Well, we're going to need to check up on this in the future so we can monitor it.'
"So even though he said I was OK, he put it out there that there's still a chance I might not be OK, so I need to keep coming back and keep coming back."
Schyck stepped out of the room. It had been too long. The upperclassmen were ready.
"'Oh, the doc must really like you,' they called. "'Doc's got a new boyfriend.'"
And so it began. It would continue for years. Schyck would bury himself in his studies and would push himself to the limit on the mat for Hellickson, whom he worshiped.
Along the way, Schyck would befriend an assistant coach who would do more to improve his skills than anyone else at Ohio State. More, the man was the embodiment of who Schyck wanted to be.
"He's every bit of someone you want to mentor you," Schyck said. "He didn't drink. He didn't smoke. He didn't cuss. He was the most Christian person there is. The values he had were spot on. Every bit of what it is that you'd want your son or daughter to have as a coach when they went to school.
"But he was mean as a hornet," Schyck continued. "When you wrestled with him, he'd beat the crap out of you. He changed me by beating me to a pulp every day."
The attributes that made Jim Jordan a hero and mentor to Schyck and countless other wrestlers would one day catapult him into the halls of Congress, where his betrayal would change everything.