NOKOMIS — An online and phone-in meeting at 6 p.m. today will look at the future of Nokomis Groves — and what may happen to it. 
A non-binding development concept plan has the 44 acres of groves replaced by about 144 homes between the borders of Florence Street, Edmondson Road, Aquila Street, Kilpatrick Road and Orange Grove Avenue. 
It would be the end of the orange groves — and the Nokomis Groves Ice Cream Stand. The map being considered would have the entrance off Albee Farm Road with ponds and a new road replacing the current facility.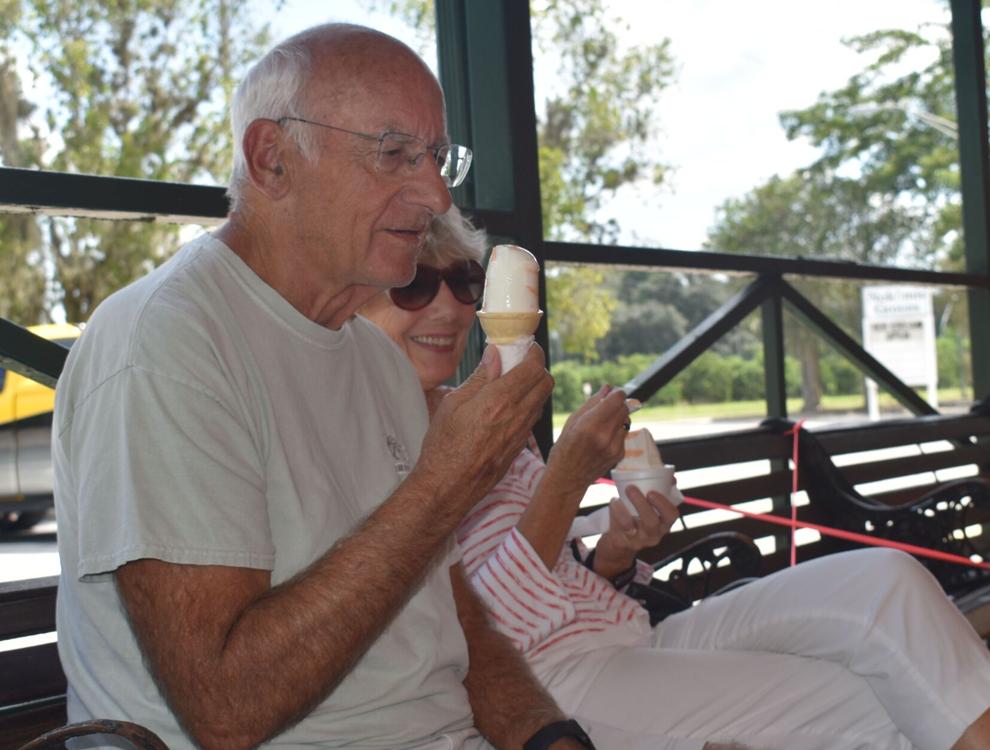 The Nokomis Groves country store closed in October. But it left its ice cream store opened, with folks still visiting it as a tradition that goes back more than half-century. 
Nokomis Groves originally opened in 1948 with Perry and Annie Lee Hayes, according to its website. 
The meeting will be a workshop being held by Genesis Planning. To attend the meeting, call in at 6 p.m. to the phone number 312-626-6799. The meeting identification is 876 5669 6878. The password is 793818.