WELLEN PARK — Taylor Ranch Elementary teachers Carrie Koontz and Amy Swen celebrated one year of their first published book, "Scooter and the Muttering Monster," on Aug. 1.
"Sometimes we will pop into each others classroom and say 'remember when we wrote a book?,'" Koontz said.
Written by Koontz, a second-grade teacher, and illustrated by Swen, a third-grade teacher, they decided to create a book covering an important topic for young children — mental health.
"We both do a lot of social, emotional stuff in our classrooms," Koontz said. "We just want our kids to be healthy — mentally and academically."
"Scooter and the Muttering Monster" published on Aug. 1, 2020 and explores how to handle negative thoughts.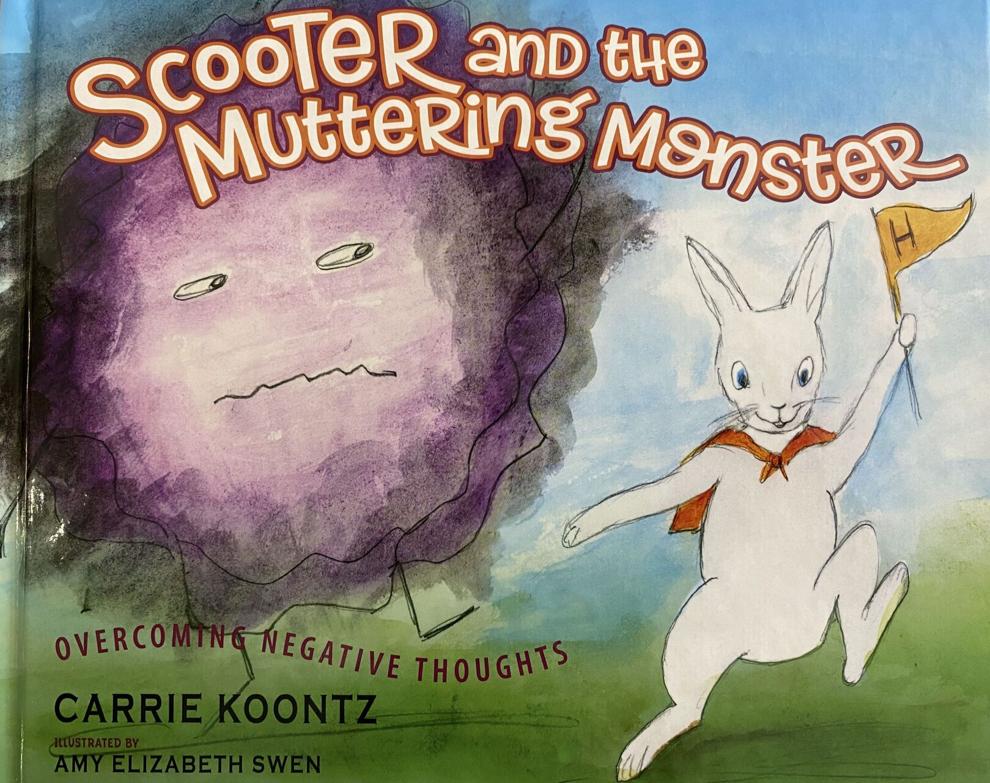 After noticing students were struggling with anxiety or negativity, Koontz and Swen wanted to take action.
"There was a need in the classroom for something like this and we couldn't find anything available," Swen said.
Koontz came up with several activities to work through those negative thoughts with her students.
After a good response, she decided to turn the activities into a book.
"It gave us something practical to use," Koontz said.
As "school buddies," Koontz said if she every wrote a book that Swen would illustrate it.
So they started the process in summer 2019. During that free time away from school, they met every Wednesday to produce the children's book.
"We didn't know what we were doing," Koontz said.
But she said working with Comet Tale Books, an imprint of Electric Moon Publishing, helped guide them through the process.
Koontz and Swen said they both enjoyed the creative process of creating the book. Putting together the text and the illustrations was like a puzzle, Koontz said.
Once finished, Koontz and Swen were responsible for selling the books, since the publishing group mostly handled the production side,
"We had to get creative with how can we just get exposure and let people know about the book," Koontz said.
The book portrays this inner struggle with negativity through a rabbit named Scooter.
Scooter has team tryouts, but a purple muttering monster starts feeding him negative thoughts.
"Personifying fear so that you can be in control of it and not let it get the best of you," Koontz said.
As Scooter gives into those thoughts, the monster grows bigger.
Through the book, Koontz portrayed how feeding into negativity will only make it worse. But by "starving" the negative thoughts with positivity, it will improve overall mental health.
Swen said it brought awareness to the students that people can control those thoughts and make things better.
"The bottom line is we are going to think negative thoughts, but then what you do with it," Koontz said.
She said students will raise their hands and say they have a muttering monster. It helps because students normally wouldn't say they were stuck on their work or had anxiety, she said.
"I think a lot of time kids think they are the only one thinking this way," Swen said.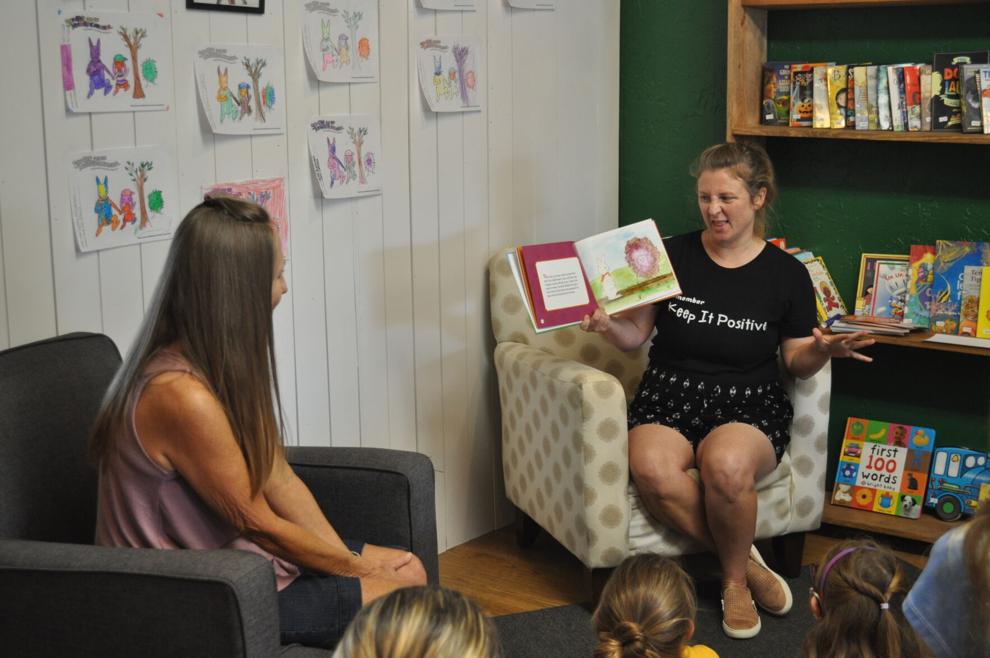 Fostering this openness at a young age, helps the students be open with all of their peers.
"I think talking about it like this, it's not embarrassing. Everybody has muttering monsters," Koontz said.
Koontz said while on a school field trip, one of her students was nervous around the pool and another student yelled "starve your monster."
She said by using this language the students don't feel weak.
"If little children are aware of their thoughts, they will only grow up with a better shot of being like mentally-healthy adults," Koontz said.
The book also serves as a "spring board" for families to discuss negative thoughts at home.
In the back of the book, there are tips for families on how to start and keep the conversation going about negativity.
"We all have down days and that's okay, that's normal,' Koontz said.
After publishing the book last year, Koontz and Swen said other teachers and the principal at Taylor Ranch embraced it.
Since many teachers played the read-aloud video Koontz made, students from fifth-grade to kindergarten were familiar with the book.
Their school has remained supportive of the book and its ideology, by holding a school-wide initiative last spring. All of the classes came up with a motivational motto for their class and displayed them on their doors.
"The kids at school are really cute like they know Scooter," Koontz said. "We've even found in our classrooms like its given the kids a common language."
Along with "starve that monster," "remember, keep it positive" has also become an important motto that most Taylor Ranch students know.
With mental health awareness becoming more popular, Koontz said it was perfect timing when the book came out, even though they didn't mean it. It was also published right before the pandemic, which they said brought on more anxiety in the young students.
"Right now there is such a big push for mental health at our school," Swen said. "It was just very coincidental."
Apart from their school, the book has received good reactions from the Sarasota County School Board.
Rexford Ingerick, the program specialist for student support services, bought 50 books for each elementary school counselor.
"I think kids need it (the book)," Koontz said.
Koontz and Swen have been working hard to get the book noticed in local libraries and surrounding counties.
"We really wish we could help more kids," Swen said.
They have made both adult and children shirts with slogans on it, bookmarks and a Scooter the rabbit stuffed animal.
With the success with of the book among their students, Koontz and Swen might not be done publishing books quite yet.
Koontz mentioned they want to write a second book with a similar topic in the "social, emotional vein."
"It wasn't just a story about a little rabbit, it was something that meant a lot, it does mean a lot to us," Swen said.
Discover more about "Scooter and the Muttering Monster" with activities and videos at carriekoontz.com.