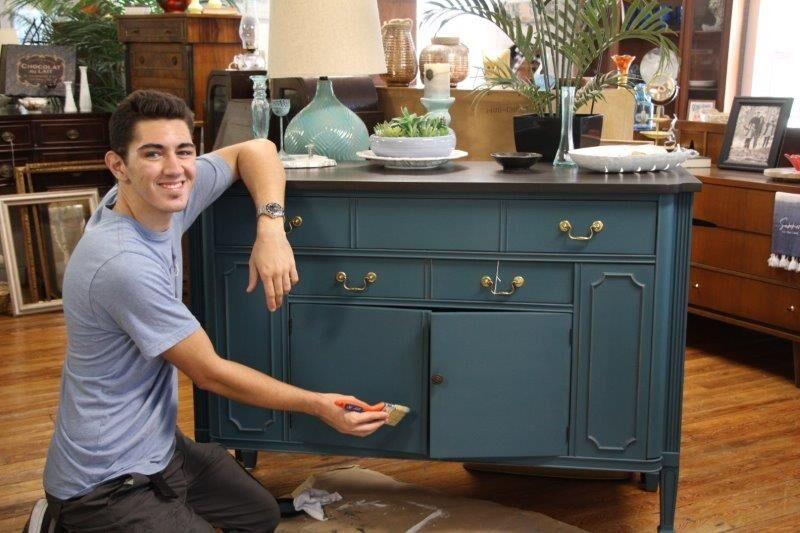 With a passion to be successful, Morgan Pierce, 19, has turned what was a hobby into a Nokomis furniture restoration business.
While still at school, he learned the art of giving furniture a second chance from his mother, who loved working on vintage pieces. Living in Georgia, she had created the business brand in 2016.
When Morgan Pierce turned 16, he chose to follow.
"My mother taught me about the business," he said, adding that a lot of his experience is self-taught trial and error.
Studying from books, combined with a lot of experimenting with different paint brands, has led to his success, he said.
Regularly visiting Nokomis for some years, he got to know the area. On Aug. 4, he opened Nearpoint Restoration at 395 Laurel Road East across from the Dollar General store.
Pierce said he can remember his first furniture challenge while attending school and college. He had to strip down and paint a Drexel unit.
"I believe a lot of my items are very personal and unique, not dolled-up in wax," Pierce said. "I have my own touch and methods making them durable and as high-end as possible. I believe the challenge is to be an expert at giving furniture a second chance, painting, refurbishing and repairing to a certain extent."
The items he has on display have been mainly purchased from families because he likes to have a personal history of each, he said. Some of the items come from stores and sales. He has worked on antiques from the late 1800s to the early 1930s.
Typically, those items are seen in old American homes, neo-classical and some Mediterranean, and he focuses often on coastal art.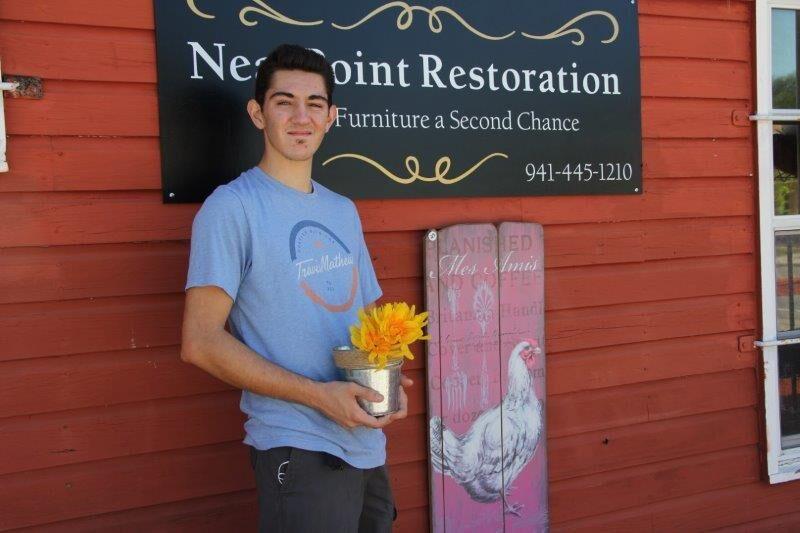 Customers looking for a potential family heirloom or a unique piece are invited to come in, browse and buy. For those wanting to revive a piece of furniture, he recommends they bring those pieces to the store and discuss what they want done.
To a certain extent, he can repair most damaged items, he said.
"I offer consignment services, and as the business grows, potentially, I will be able to hire somebody," he said.
Store hours are from 9:30 a.m. to 5 p.m. Wednesday to Saturday, 10 a.m. to 4 p.m. Sunday. Appointment options are available.
Nearpoint Restoration offers pick-up and delivery service north to Apollo Beach and south to Naples.