VENICE — The Centers for Disease Control and Prevention announced new guidelines Tuesday, recommending masks for everyone in K-12 schools regardless of their vaccination status, and for fully vaccinated people indoors in public places where there's a substantial or high rate of community transmission.
All 67 of Florida's counties are currently considered areas of high transmission, according to the CDC website.
The change is based on new science showing that in break-through COVID-19 cases — people who are infected despite being fully vaccinated — the infected person has a viral load about equal to that of an unvaccinated person, CDC Director Rochelle Walensky said at a media update.
Break-through cases are rare, she said, but prevalent enough that masks would offer protection to people who aren't vaccinated.
She acknowledged the new guidance wouldn't be welcome news to people who are tired of wearing masks, and said it wasn't a decision made lightly.
But, she stressed, the vast majority of transmission is occurring among unvaccinated people in areas with low vaccination rates.
Besides the direct health risk, it creates an additional concern that the virus might mutate into an easily transmissible variant that can evade available vaccines, Walensky said.
Masks will be a temporary help until vaccination rates rise, she said.
Even with the Delta variant, current vaccines reduce the risk of infection by seven times and the risk of hospitalization by 20 times, she said.
Masks are particularly advisable in schools, she said, because children under 12 can't be vaccinated and the vaccination rate for those ages 12-17 is only 30%.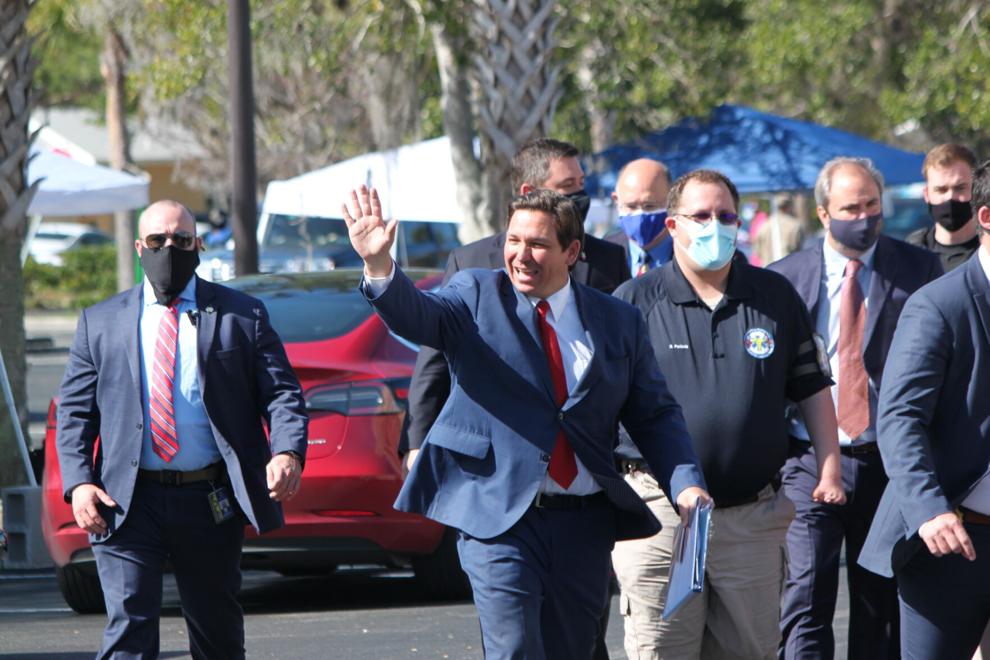 Masks will be optional when Sarasota County schools reopen Aug. 10. Gov. Ron DeSantis said last week that he'd call a special session of the Legislature if the federal government tried to impose a mask requirement.
The COVID-19 positivity rate in Sarasota County last week was 11.9%, higher for the fifth consecutive week and nearly six times what it was for the week beginning June 18.
Yet it was only the ninth highest rate in the state, according to the July 23 COVID-19 Weekly Situation Report.
Eleven of the state's 67 counties had a rate of 25% or higher and three counties had a rate of 30% or higher, led by Hardee County at 31.2%.
The lowest rate was in DeSoto County, at 8.1%. It was also one of only two counties with fewer than 100 new cases per 100,000 population.
Glades County had the fewest at 75 per 100,000 population but with a 19.2% positivity rate. DeSoto County had 87.4 cases per 100,000 population.
Two counties — Baker (710.2) and Nassau (716.8) — had rates of more than 700 cases per 100,000 population.
The rate in Sarasota County was 203.8 cases per 100,000 population, nearly 10 times the rate for the week beginning June 18 — 20.9 — and the fourth straight weekly increase.
Sarasota County had 899 new cases last week, also a fourth straight weekly increase. It reported 92 cases for the week beginning June 18.
The number of vaccinations in the county also rose, however, from 1,100 for the week of July 2 to 1,997 last week — the most since early June.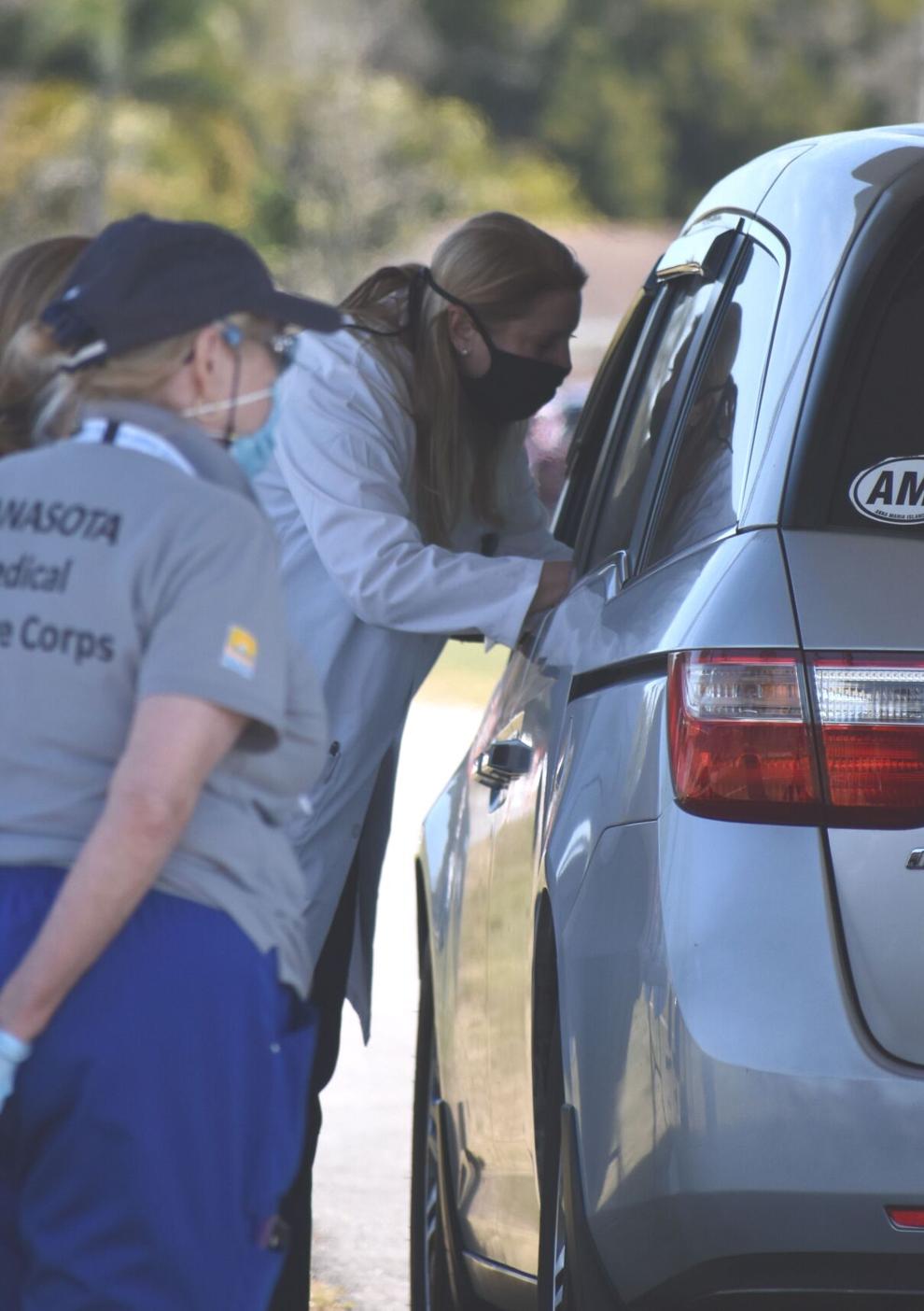 The vaccination rate in the eligible — age 12 and older — population in the county is 68%.
Statewide, the number is 60% but more than half of Florida's counties — 34 out of 67 — have a vaccination rate below 50%. Five remain below 30%, with the lowest rate — 25% — in Holmes County.
At the beginning of the week Florida had 7,906,708 people who were unvaccinated but eligible. Of them, 245,954 — 3.1% — got a shot.
The number of people vaccinated went down from the prior week after rising for a week.
The positivity rate by age group correlates pretty closely to its vaccination rate, with only the three most-vaccinated groups — ages 50-59 (66% vaccinated), 60-64 (75%) and 65 and older (84%) — having a positivity rate lower than the state's 15.1%.
The rates range from 13.7% positive for the 50-59 age cohort to 8.6% for those 65 and older.
The rate for children under 12, who aren't eligible to be vaccinated, and those ages 40-49 (vaccination rate 57%) was 15.4%. For ages 12-19 (35% vaccinated) it was 18.8%, while people ages 20-29 (39% vaccinated) had the highest positivity rate — 19.8%.
People ages 30-39 (47% vaccinated) had a 17.8% rate.
The state report shows 78 deaths for the week but the Centers for Disease Control and Prevention website shows 358, including 148 on July 22 alone.