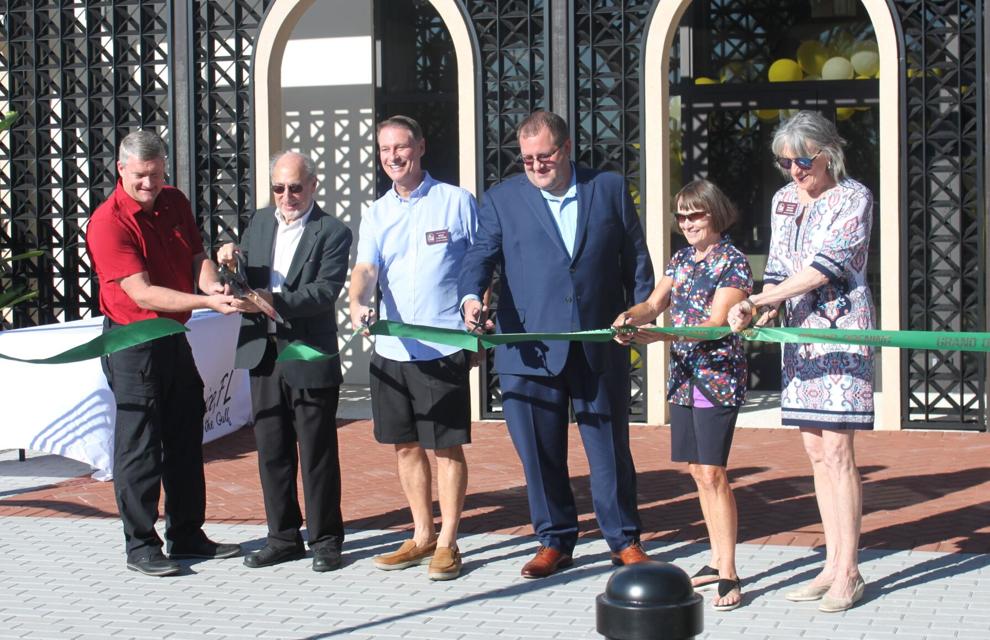 VENICE — The city's newest asset has officially been dedicated even though it's not quite in service yet.
The only vehicle in new Fire Station No. 1 Thursday morning was Old Betsy, Venice's first fire engine, and that was because she got pushed into bay No. 2 as part of the facility's dedication ceremony.
The firefighters and paramedics who will work out of the new station will be moving in over the next week from their temporary base on East Miami Avenue.
The new fire station is "another successful Venice project," City Manager Ed Lavallee said at the ceremony.
Getting to dedicate new city facilities is a "great habit," he said, having performed the duty for the new public safety building last year and the new Public Works building earlier this year.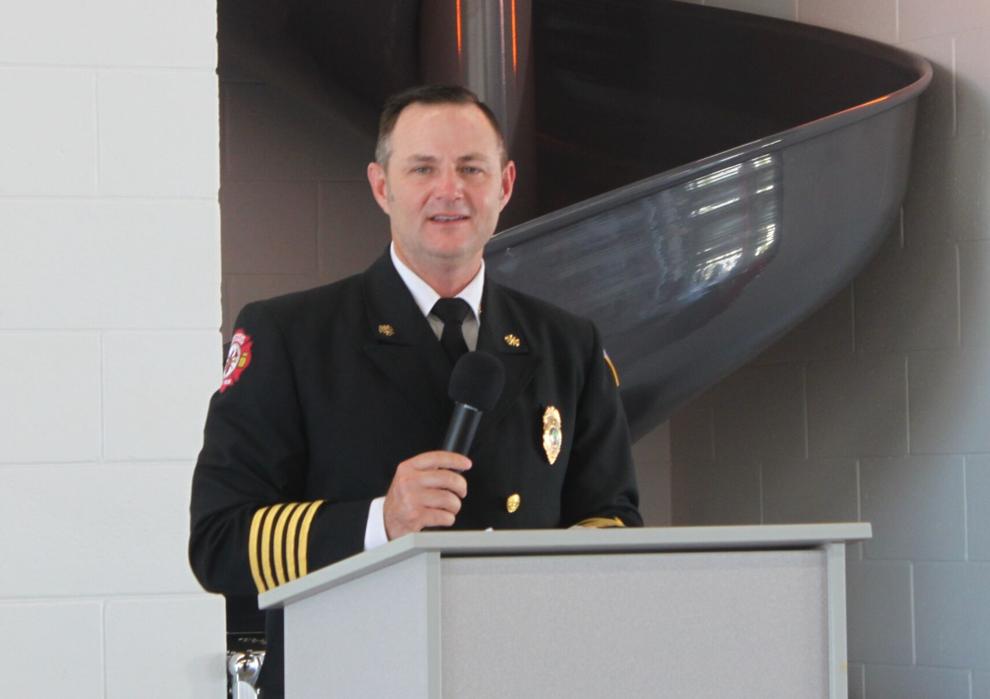 Fire Chief Frank Giddens thanked contractor Willis Smith for exceeding expectations; Public Works Director James Clinch and his department for overseeing the project; city staff for enduring the demolition of the old fire station and the construction of the new one; and his firefighters, for their patience during "the long haul to get here."
"It's a good feeling to say, 'Welcome home,'" he said.
Building Department employees were still settling into their new space in the annex between the fire station and City Hall following the ceremony.
Construction has largely shifted to renovations in City Hall itself, including Council Chambers.
In addition to new construction and renovations, the project includes the installation of a new chiller plant and an emergency generator for the entire campus; the relocation of the main power line from under City Hall; and the paving of the parking lot at the Lord-Higel House.
The fire station is rated for up to Category 4 winds.
The total cost of the entire project, according to Clinch, is about $11 million.